Dylan's 'Basement Tapes,' Take Two — Loving The Music, Missing The Wonder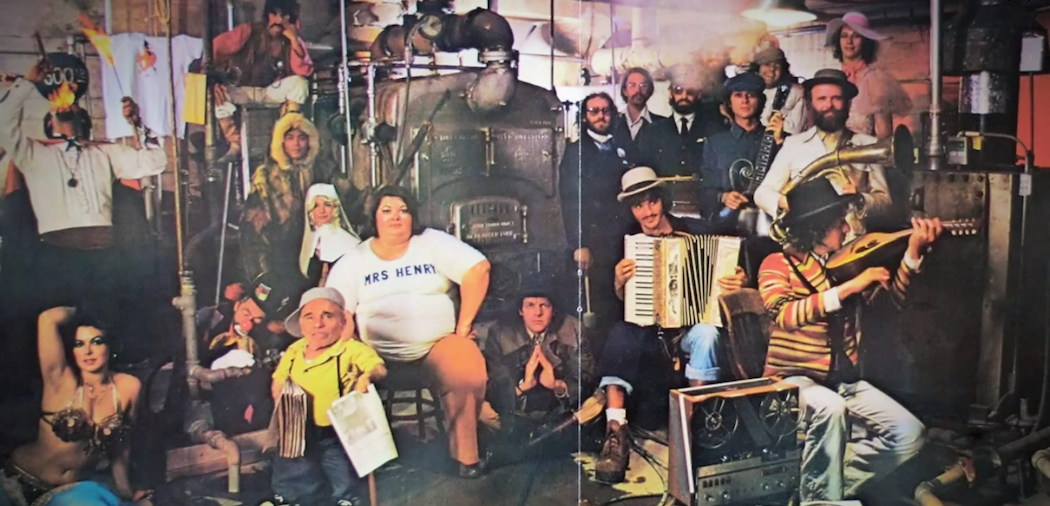 This article is more than 6 years old.
I agree with everything that Seth Rogovoy has to say about "Basement Tapes Complete" in his ARTery essay. At last the whole enchilada from this fascinating chapter in this fascinating artist's career is available, remastered with such fine craftsmanship by Garth Hudson of The Band.
So why do I feel this sense of vague disappointment about the whole thing? Why was I far more taken with Sony/Columbia's last trip into the vaults, "Another Self Portrait," from a far less interesting and important artistic period?
Well, for one thing, "Another Self Portrait" not only shed light on a period of Dylan's career that had been overlooked, but it shed light on the artist's persona as well. "Basement Tapes" is a different kind of Dylanology. It's great to hear material never heard before and it's illuminating to see the development of "You Ain't Goin' Nowhere," from the "Look here, you bunch of basement noise" nonsense lyrics of the first take to the joyful nihilism of the final version.
Clouds so swift
Rain won't lift
Gate won't close
Railings froze
Get your mind off wintertime
You ain't goin' nowhere
Still. This is the fourth incarnation of "The Basement Tapes" that I've bought. No one knew these original recordings even existed until Rolling Stone magazine reported on them in 1968. The era of bootleg recordings was about to begin with "The Great White Wonder," a double-album in plain white sleeves that contained Dylan and The Band singing many of the "hits" he wrote for others while recuperating from his motorcycle accident, often in more plaintive versions, like "Quinn the Eskimo" and "This Wheel's on Fire."
Finally, in 1975, Columbia and Dylan got tired of seeing all the royalties go to bootleggers so they released "The Basement Tapes," another two-album set, with much better recordings of many of the famous songs. Stupidly, Columbia left out two of the best songs from the sessions — "I Shall Be Released" and "Quinn the Eskimo."
Then what seemed like the complete "Basement Tapes" came out in the 1990s as CD bootlegs called "A Tree With Roots" or "Genuine Basement Tapes." I picked mine up from a reputable bootlegger — no, that's not a contradiction. And now we have the complete "Complete" package. (The highlights are available on a very good two-CD set, "The Basement Tapes Raw.")
So why would a completist such as I not be in seventh heaven now that this excellent package is finally available?
Maybe because it's too excellent, too beautifully packaged — and I'm a packaging slut, I'm unashamed to say. But there's a mystery and a mythology that feels lost in the translation. First of all, while Columbia didn't go after purchasers of bootleg albums the way that record companies would later pursue downloading freeloaders, we who bought "The Great White Wonder" knew we were doing something illegal — and it felt good.
I still remember the sense of excitement heading to New England Music City in Kenmore Square to make the purchase. And if we were taking money out of Bob Dylan's pockets, well, he's made up for that since. The new set goes for over $100.
There was something magical about the bootlegs. "The Complete Basement Tapes" feels a bit like that "Twilight Zone" episode, "The Trade-Ins," in which an elderly couple sometime in the future (obviously) discover they only have enough money for one body transplant. The man gets the transplant and when he comes out a newly-formed hunk his wife wants the old man back.
That plain white packaging left everything to the imagination. Just to recount, Dylan and The Band had taken to Woodstock, N.Y., as he recovered from his motorcycle accident. They made the songs as demos for other people, which came out piecemeal by other artists — "You Ain't Goin' Nowhere" by The Byrds, "The Mighty Quinn" by Manfred Mann, "Too Much of Nothing" by Peter, Paul and Mary, three songs by The Band.
But there wasn't any cohesion to them until the bootlegs with those scratchy recordings filled in the blanks of how Dylan got from the rebelliousness of "Blonde on Blonde" to acceptance in "John Wesley Harding" and affirmation in "Nashville Skyline." Here, in "The Great White Wonder,"  Dylan was channeling Samuel Beckett ("You Ain't Goin' Nowhere," "Nothing Was Delivered") combined with his own budding, unique spirituality ("I Shall Be Released," "Too Much of Nothing"), all seasoned with a Twainish but surreal interest in Americana.
There was still, though, the aura of something beyond words or understanding in "The Great White Wonder" and even its later incarnations. Dylan was connecting to something that you couldn't quite put your finger on.
Now what was outside the box is literally inside the box. What seemed dangerous now seems safe. What was mysterious is now explained. Everything is delivered.
In retrospect, of course, there was nothing all that dangerous to begin with, and nothing any more mysterious about this phase than any other phase in the mystery man's career. Still, now that I have Garth Hudson's pristine remasterings and multiple takes of most of the great songs on "The Complete Basement Tapes," all of which I treasure, I have this desire to go down to my basement, dig out the LPs in their plain white wrapper, clear off the turntable and go back into the mystic with "The Great White Wonder."
More