Science Of Art Conservation In U.S. Began With One Man's Collection Of Colors At Harvard
Resume
Part 1 of 3 on the Harvard Art Museums' reopening
CAMBRIDGE, Mass. — More than a century ago, the science of art conservation was born in the U.S. at Harvard — and it all started with one man's collection of colors.
The Forbes Pigment Collection
The labs of the Harvard's Straus Center for Conservation and Technical Studies are drenched in natural light beneath a vast, glass, pyramid-shaped roof.
Senior conservation scientist Narayan Khandekar is thrilled about the center's new state-of-the-art facility inside the recently renovated and rebranded Harvard Art Museums — which reopen to the public Sunday after six years.
"Something that is very different about this building than other conservation departments is that it's visible to the public," Khandekar said. "When they visit they'll be able to see the conservators at work."
But Khandekar's eyes really light up as we head to see some very old materials collected by Straus Center founder Edward Forbes.
"In this tub over here we've got resins that were bought by Forbes from Singapore in 1918," he explained. "When the renovation started we found these in the basement. It was like a box of treasure."
Then we move over to some floor-to-ceiling glass cabinets. They're filled with vintage glass vessels with typed and hand-written labels containing colorful powders. They're arranged like an artist's palette emulating the color spectrum. (Remember Roy G. Biv?)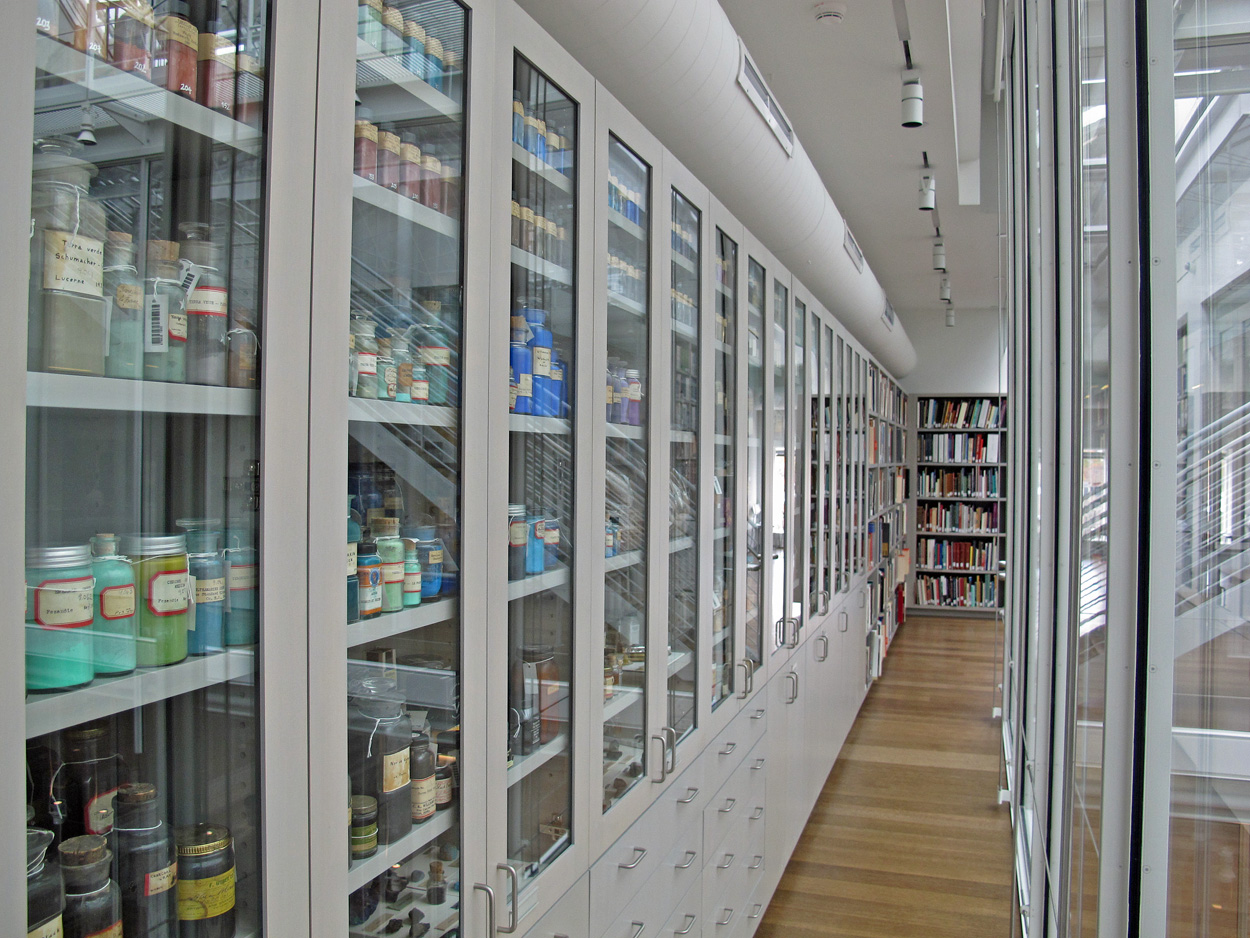 This is the Forbes pigment collection. It's famous among art conservators — they all study it in school and refer to it throughout their careers. There are thousands of samples from all over the world, and they tell the history of the Straus Center and its founder, Forbes.
"Every time he traveled he would bring things back with him," Khandekar said. "And these are Japanese pigments and binding media that were collected in the 1930s. And we have one of our prized possessions, this ball of 'Indian yellow,' which is made from the urine of cows fed only on mango leaves."
Indian yellow was used for centuries in India, but stopped being made because the process was harmful to cows. There's lapis lazuli from Afghanistan, which in Medieval times was said to be six times more valuable than gold, and pigments excavated from sites at Pompeii.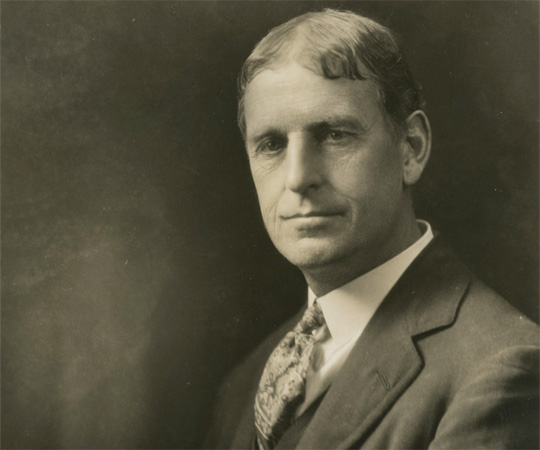 Each pigment tell a story, Khandekar says, and understanding their narratives is a big part of every conservator's job. They preserve and study the Harvard Art Museums' entire collection — about 250,000 objects.
"We often want to understand how an artist painted, what materials they used to create these wonderful things we look at," he said. "We want to understand what the pigments look like under the microscope, and to understand chemically the whole process, we want to understand how these things age."
That was Forbes' objective too, and it drove his quest to collect, study and ultimately teach his students about pigments.
Harvard Art Museums research curator Francesca Bewer wrote a book about Forbes called "A Laboratory for Art: Harvard's Fogg Museum and the Emergence of Conservation in America." She describes him as an amateur artist who traveled the world in the late 1800s and early 1900s searching for beautiful works for Harvard's Fogg Museum, where he was the second director.
Forbes couldn't figure out why some early Italian panel paintings started falling apart, but Bewer says he was determined to understand.
"And he was also very curious to, as he said, look over the shoulders of the masters and sort of understand more about their techniques."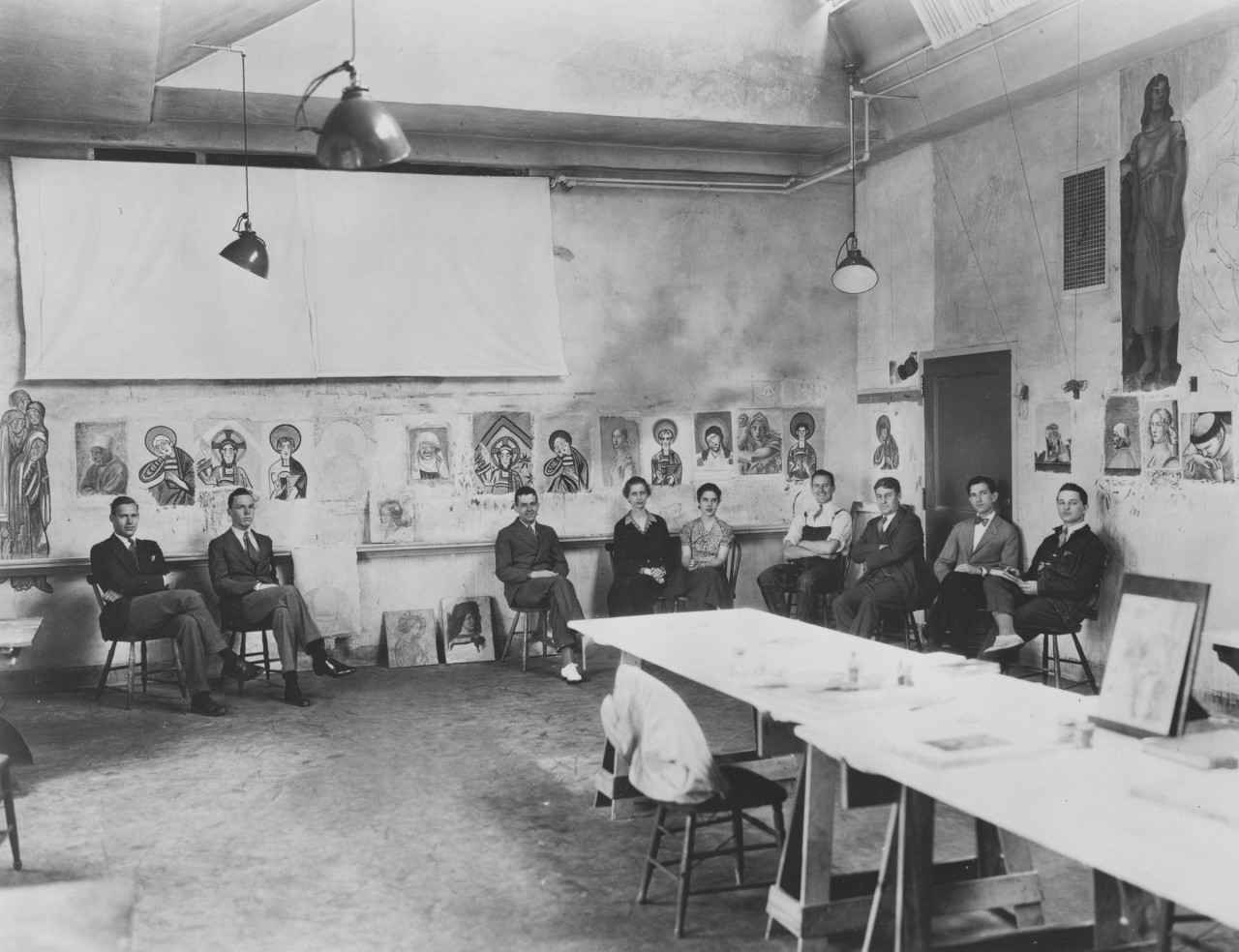 So Forbes started gathering pigments that would serve as a color reference library. In 1927, he hired chemist Rutherford John Gettens to analyze them. A year later Forbes founded the Straus Center for Conservation and Technical Studies. Henry Lie is the current director.
"And it was really the beginning of the field of conservation in the United States, and the first time a science-based approach was taken to looking at these materials," Lie said.
Keeping Forbes' Legacy Alive
Today, part of the Forbes pigment collection is housed in the Library of Congress, and museums around the world use it to date and sometimes authenticate works of art. The Museum of Fine Arts, Boston is one of them.
"Forbes was an amazing man," MFA research scientist Michele Derrick said. "And he had the foresight to start a conservation lab and to include scientists in it."
The MFA is one of about a dozen of museums that hold "subsets" of the Forbes collection, and it created a free database for conservators called CAMEO — Conservator & Art Material Encyclopedia Online. It's one of a few extensive catalogs of colors that conservation scientists use.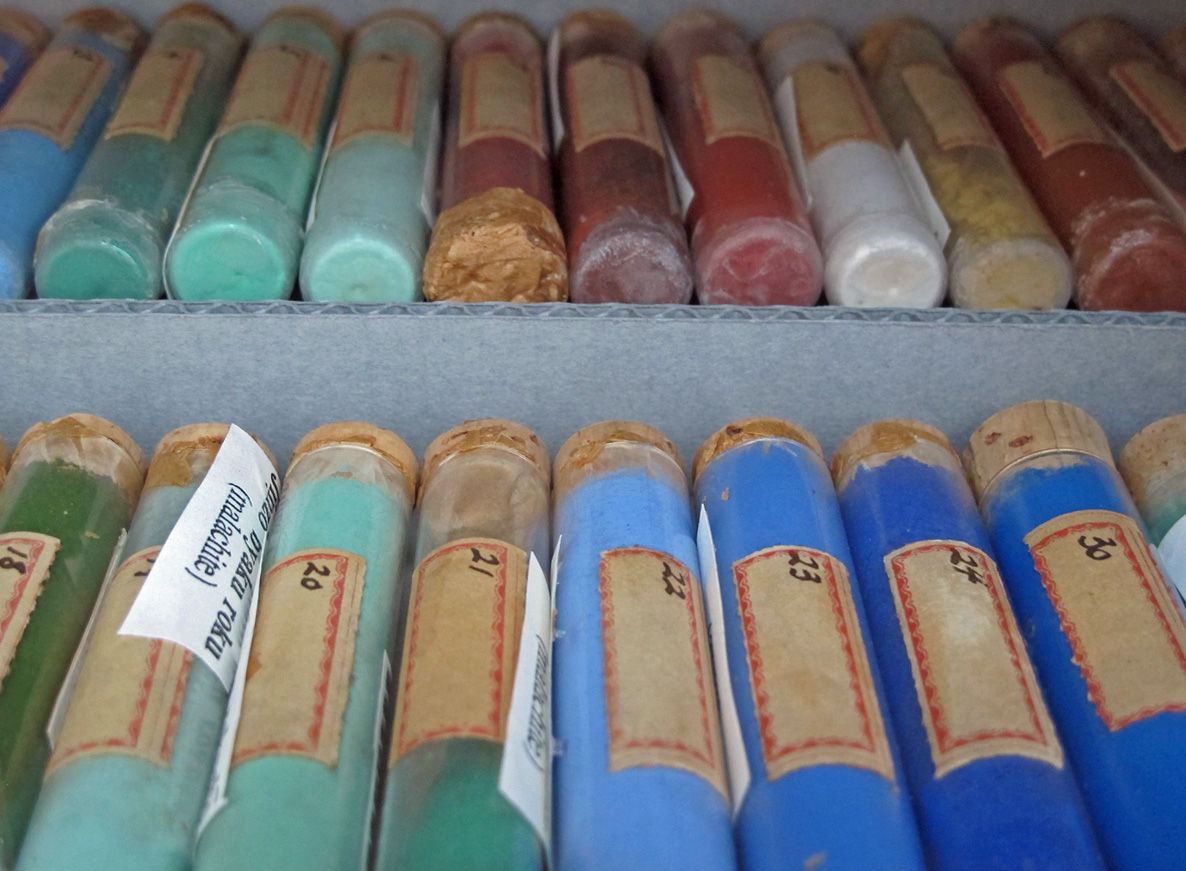 Research scientist Narayan Khandekar says the museums work hard to keep the Forbes legacy alive. They've been adding contemporary paints to the collection, including the vibrant colors Sister Mary Corita Kent used on the big, striped gas tank off Route 93. Khandekar also points to the highly publicized 2007 analysis of three disputed paintings said to be by Jackson Pollock.
"We found that there were pigments that were available only after Pollock died — from the '60s, '70s and '80s. And so it helped us understand when these works were made," he explained.
They've helped determine how colors were made, too, because some artists — like Mark Rothko — were cagey about revealing their secret ingredients.
"He had a very dry sense of humor and would say things like, 'Oh yes, I got my paint from Woolworths.' And that seems to me to be an offhand comment — but it was taken very seriously," Khandekar recalled. "We found no evidence of that kind of activity. He was actually fastidious and careful about everything that he used."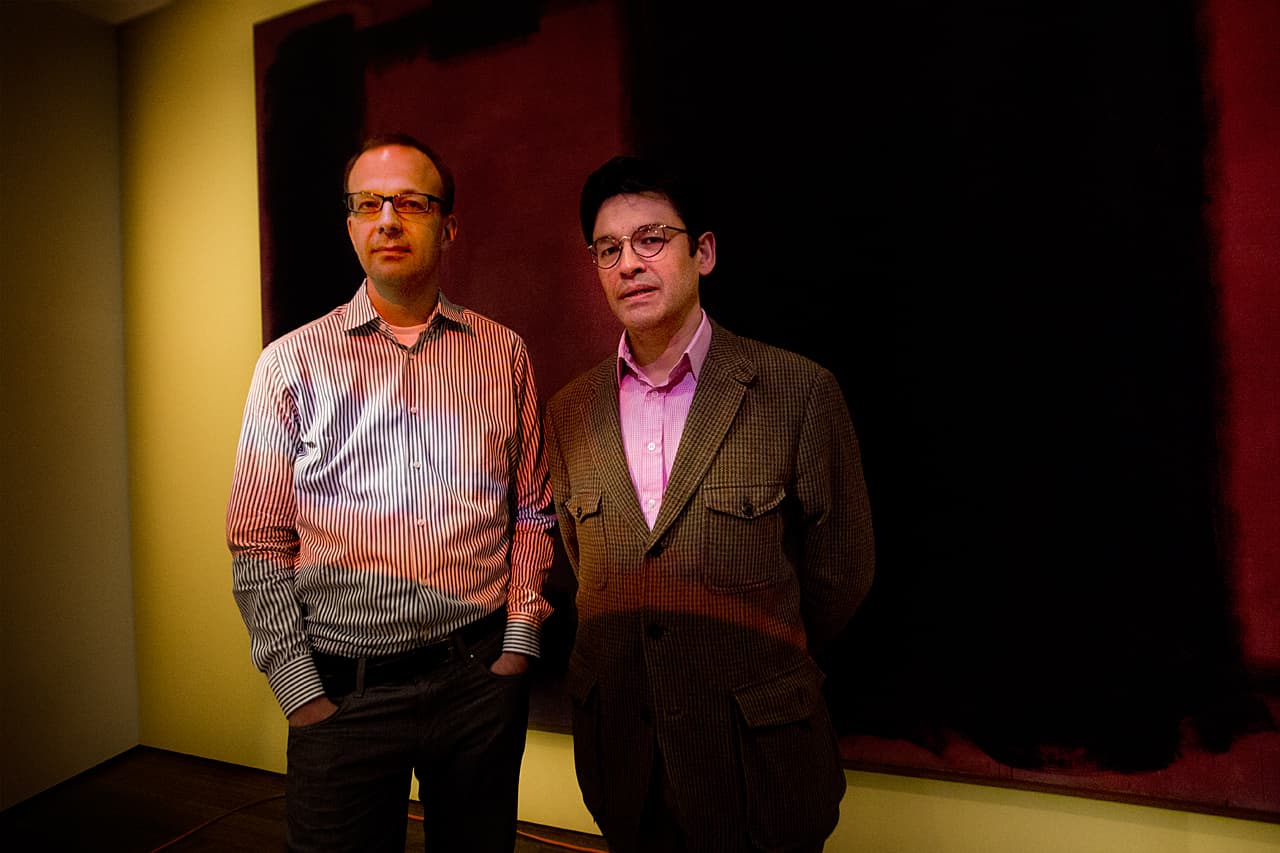 Khandekar was part of a team that analyzed notoriously damaged murals Rothko donated to Harvard in the 1970s. They've been restored for the Harvard Art Museums' opening this weekend.
Right now, Khandekar is working on the first detailed survey of aboriginal bark paintings in collaboration with some 50 museums in Australia. He says the pigments were said to be made with some pretty interesting ingredients.
"Different types of gum, different types of blood, wood, fat, orchid juice, turtle eggs…" Khandekar listed off.
So far the conservation scientists at the Straus Center have confirmed the orchid juice, gums and blood wood — but not the turtle eggs. And there is definitely no mango-infused cow urine.