Harvard To Expand Computer Science With Gift From Ex-Microsoft CEO Ballmer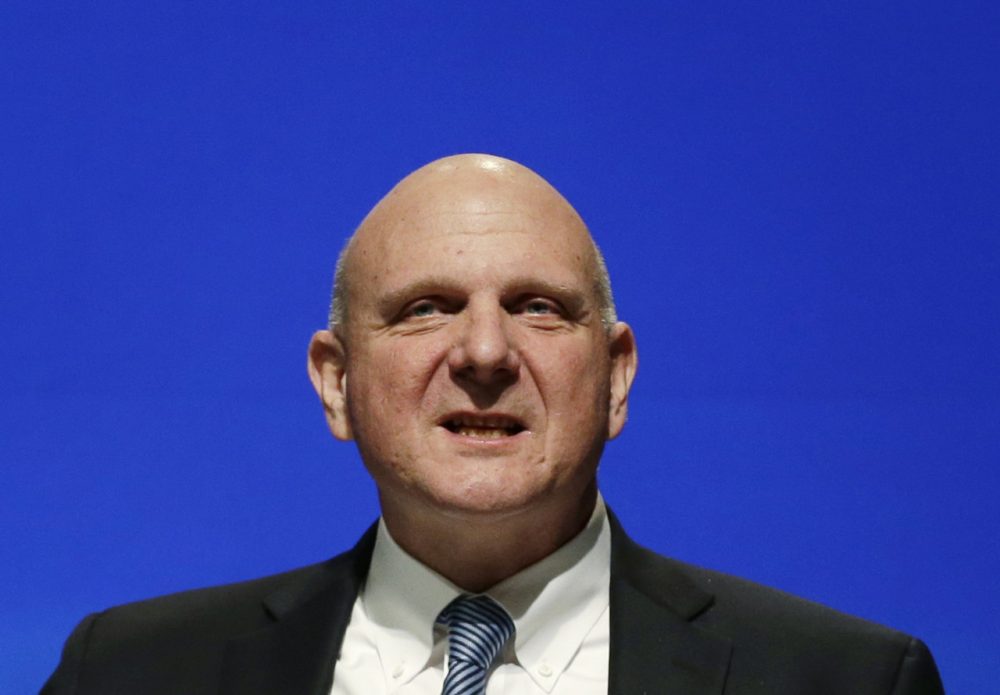 This article is more than 5 years old.
Harvard University is announcing that former Microsoft CEO Steve Ballmer is supporting an initiative to significantly expand its computer science studies.
Ballmer is joining Harvard President Drew Faust and Cherry Murray, dean of its School of Engineering and Applied Sciences (SEAS), on Thursday to announce further details.
There's no word yet on the size of the gift from Ballmer. However, the university says the gift will allow it to increase faculty in the program by 50 percent. That's 12 new professors.
The SEAS is the newest of Harvard's 12 degree-granting schools, expanding from a division in 2007.
Ballmer said in a statement that computer science "is the operating system for innovation at Harvard."
"I believe in Harvard," Ballmer told the Harvard Crimson in an interview. "I went to school here and I love the place, and I believe in the power of technology to make a difference."
Ballmer earned a bachelor's degree at Harvard College in 1977, and joined classmate Bill Gates at Microsoft in its early years. He led the company from 2000 to 2014. He recently purchased the NBA's Los Angeles Clippers for around $2 billion.
Steve Ballmer '77 on what expansion in computer science faculty means for Harvard http://t.co/RVDWrmWtF0 #HarvardCS pic.twitter.com/QMJvCR7BOM— Harvard University (@Harvard) November 13, 2014

Harvard received two of its largest gifts in history this year. Alumnus Kenneth Griffin, the billionaire founder of the Citadel hedge fund management company, gave the college $150 million in February. In September, the largest donation in the school's 378-year history — a whopping $350 million endowment — was given in memory of T.H. Chan, a Hong Kong businessman, whose son, Gerald, made the donation to Harvard's School of Public Health.

With reporting from the WBUR newsroom and the Associated Press.