Is This The Location For A New Revs Stadium?: Report Cites South Boston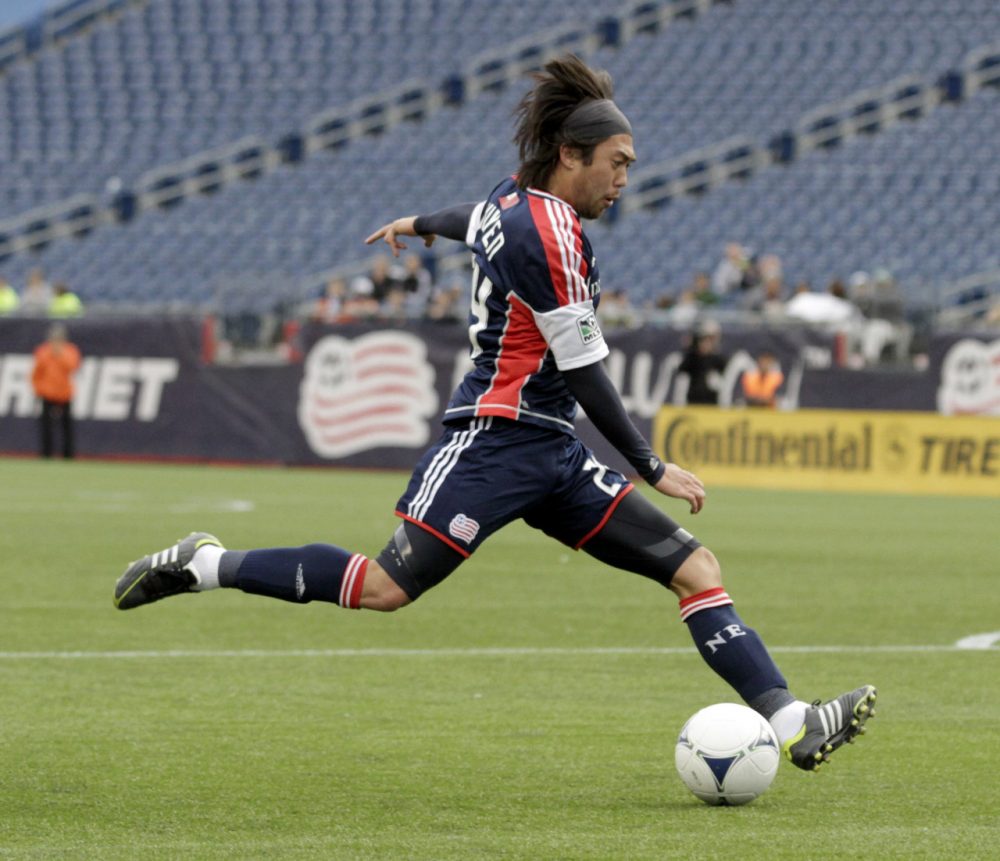 This article is more than 5 years old.
The Boston Globe reports the Kraft family, owners of Major League Soccer's New England Revolution, is exploring building a soccer stadium in South Boston.
According to the Globe, the potential site along Interstate 93 on Frontage Road sits near Boston's South Station and the Red Line's Broadway stop. (Check this site for renderings.)
The Revs currently play at Foxborough's Gillette Stadium, an NFL venue widely accepted as too big for soccer and too far from the team's core fans. (The Krafts also own the Patriots.)
The Revs had an average attendance of 16,681 this year, according to the blog MLS Attendance. The league average was over 19,000.
This is not the first time the Krafts have pursued a stadium in the Boston area.
Here's what team President Brian Bilello told MLSSoccer.com last year:
We think having [a stadium] in a greater Boston, urban location on the T is critical to the organization. That is more expensive. It takes longer. It is more difficult. But it is – we feel – the only way to get this club where it needs to be.
So let's look back. Here are some of the other stadium locations that've been floated:
1. Boston
The current proposal for a South Boston stadium isn't the first time there's been talk of moving the team to Boston. In fact, the city was one of the initial landing spots discussed.
But talks apparently didn't get very far with former Boston Mayor Thomas Menino. In June of this year, Robert Kraft's son, Jonathan, said, "I don't think this was something Mayor Menino saw the value in, and it didn't get a lot of attention."
2. Inner Belt/Brick Bottom, Somerville
One of the earlier plans was to build in the southeastern Somerville area known as the Inner Belt, or Brickbottom. Plans to expand the Green Line into Somerville initially made this seem like an attractive option.
3. Assembly Square, Somerville
Somerville's Assembly Square has recently landed a new MBTA station and Legoland, but back in 2012 there was talk of the Revolution moving into the Somerville location.
 4. Wonderland, Revere 
Revere lost out on a casino this year and the racetrack at Suffolk Downs is set to close, but the area is still being mentioned as a potential landing spot for the Revolution. Back in September, Revere Mayor Dan Rizzo said he had had conversations with Kraft.
Regardless of where the team ends up down the road, the Revolution has one more game in Foxborough this year: On Nov. 29, the team hosts the New York Red Bulls in the second game of the Eastern Conference Finals. The first game is this Sunday afternoon in New York.
With additional reporting by Benjamin Swasey
This article was originally published on November 18, 2014.