Mass. Businesses Say Obama's Immigration Action Doesn't Go Far Enough
04:08
Play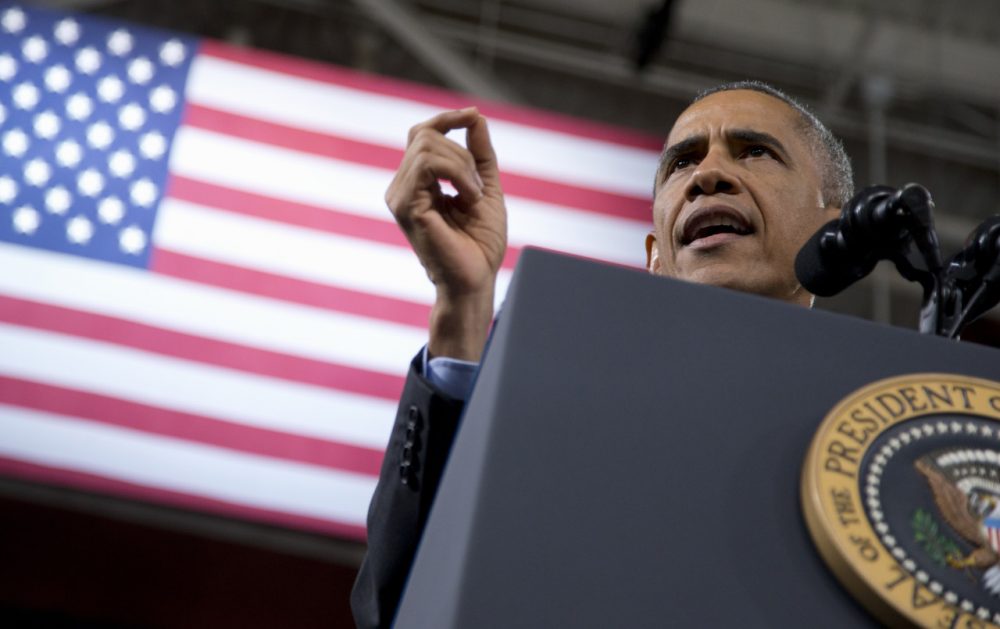 This article is more than 5 years old.
Many Massachusetts businesses are joining undocumented workers in welcoming President Obama's changes to the immigration system, but they say the executive action doesn't go far enough for the skilled workers that the Bay State economy needs.
No one knows exactly how many undocumented immigrants in Massachusetts could get work permits thanks to the president's order. It's somewhere in the tens of thousands. One of them is Sam Almeida, a 31-year-old from Brazil who now lives in Everett.
"The first thing I'll do after I get my work permit? I'll run to Social Security and get my social," she said. "After that, I'm going to run to the Registry of Motor Vehicles and get my license. In between, I'm going to apply for college."
That's just the sort of individual impact on workers that many Massachusetts businesses welcome.
"Whenever there are opportunities created in the labor pool, the quality of the labor improves," said Mahmud Jafri, who runs Dover Rug & Home, a retail business with high-end stores in Boston and Natick. He says the immigration changes are game-changers for undocumented workers.
"They're not looking at a dead-end street. They're not looking at something that has no future," Jafri said. "If they see that there are options and there are alternatives, they will invest in their career. They will further educate themselves and train themselves."
The nonprofit Irish International Immigrant Center in Boston advises immigrants from all countries and already has workshops scheduled for next week on the latest changes in the immigration rules.
"It's huge!" said Jeannie Kain, a lawyer with the group. "You know a lot of people we see now, they're undocumented, they're sort of working under the table part time — part-time this part-time that. Those people are going to have more options for working more full-time more consistently."
Kain says immigrants will be less likely to stay in bad or abusive jobs. But not all workers will have that freedom.
"I think it's just going to be pretty much the same," said Gavin Walsh, an undocumented construction worker from Ireland. The president's executive order does not apply to him. Walsh is disappointed. The 27-year-old has to keep his professional ambitions on hold.
"My father had a construction company at home. And what I would like to do in the near future is be able to buy a property, develop it, sell it on, and be able to get into the business," Walsh said.
UMass Dartmouth economist Michael Goodman says the number of undocumented workers in Massachusetts is estimated to be more than 100,000, and the president's action will give work permits to only a small subset.
"It's hard to see any discernible impact on the Massachusetts labor market, at least in the near term," Goodman said. "Those who are working illegally will continue to work illegally, presumably. Those who are now permitted to have a work permit or a work visa will enter the labor market. But I think the number in absolute terms is going to be very small."
Even so, the president is also making some changes to programs that invite skilled immigrants.
"The big impact is going to be more in the category of the startup visa," said Jeffrey Bussgang, a venture capitalist in Cambridge. "That's the big idea here. But the details still need to be put forward and clarified."
One pending change will allow existing skilled workers on the H-1B visa to bypass a waiting list and apply for a green card. That doesn't mean they'll get one. But they can stay in the U.S. in the meantime, and their spouses can get work permits, too.
That will be good, says Jim Klocke with the Greater Boston Chamber of Commerce. But he says it stops well short of what his organization is asking for.
"What we would like to see over the long run is an increase skilled worker visas, both H-1B visas, STEM visas, and entrepreneur visas," Klocke said. "Those are the things that make the biggest difference, and those are the things that we need to keep finding ways to increase, and that will really take legislation [from Congress]."
Bay State businesses and their trade organizations are welcoming the president's action as a first step. But they say for a big economic impact, there's no substitute for comprehensive immigration reform.
More:
This segment aired on November 21, 2014.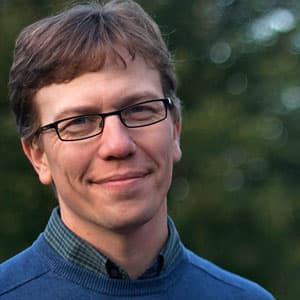 Curt Nickisch Business & Technology Reporter
Curt Nickisch was formerly WBUR's business and technology reporter.