Pedro Martinez, Nomar Garciaparra On 2015 Baseball Hall Ballot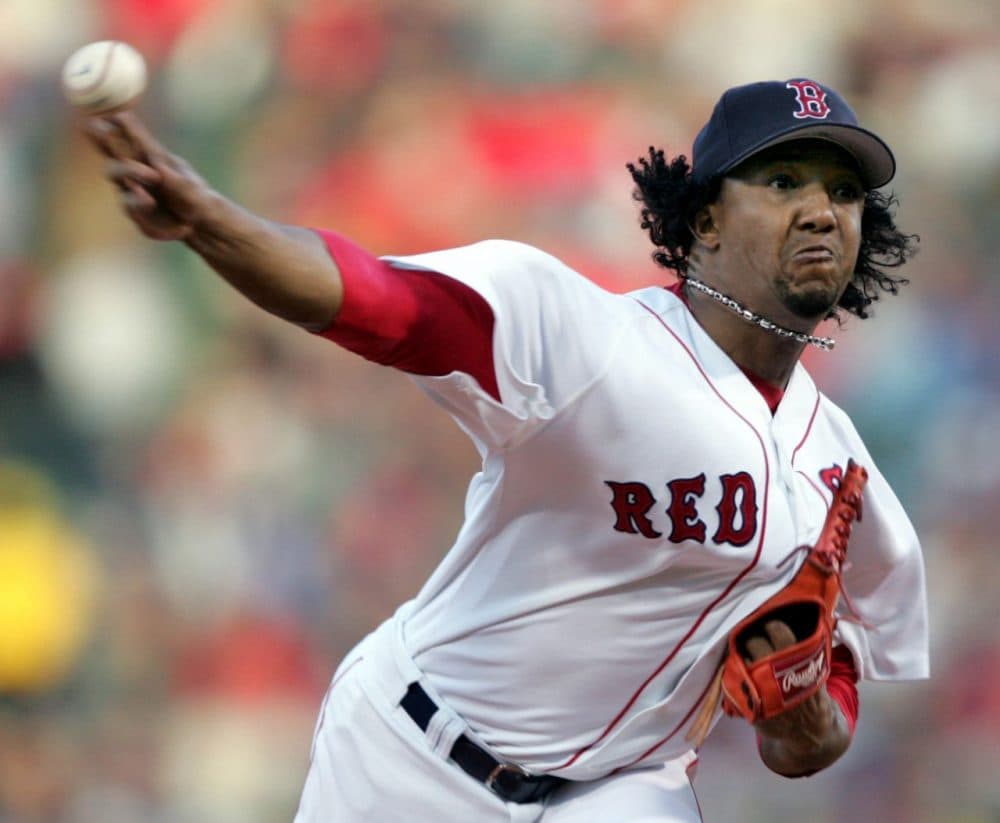 This article is more than 5 years old.
Starting pitchers Randy Johnson, Pedro Martinez and John Smoltz are among 17 newcomers on baseball's 2015 Hall of Fame ballot.
Martinez, a right-hander, won the 2004 World Series with the Boston Red Sox, and two of his three Cy Young awards in Boston.
Former Red Sox shortstop Nomar Garciaparra is also among the first-time eligibles.
"Nomah" was the American League Rookie of the Year with the Sox in 1997 and batted a career-best .372 with the team in 2000.
Craig Biggio, who fell two votes short of the 75 percent needed in the 2014 balloting, tops 17 holdovers on the Baseball Writers' Association of America ballot announced Monday. That group includes Barry Bonds, Roger Clemens, Mike Piazza, Jeff Bagwell and Tim Raines.
Don Mattingly will appear on the ballot for the 15th and final time after receiving 8 percent last year.
Voters are the approximately 600 writers who have been members of the BBWAA for 10 consecutive years at any point. Ballots must be postmarked by Dec. 27. Results will be announced Jan. 6.
Players elected, along with choices announced Dec. 8 by the golden era committee (1947-72), will be inducted July 26 at Cooperstown.
With additional reporting by the WBUR Newsroom
This article was originally published on November 24, 2014.