Greil Marcus's Off-Beat History Of Rock 'N' Roll In 10 Songs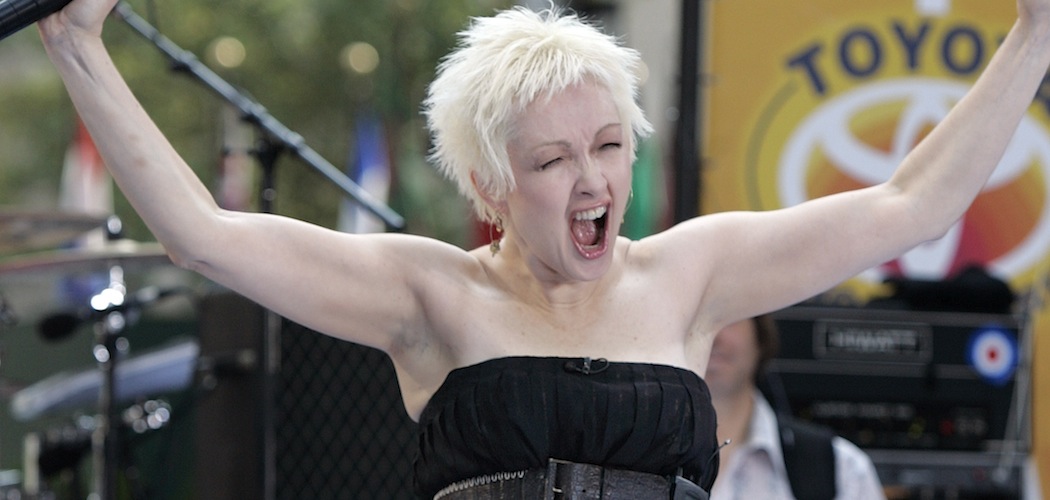 This article is more than 6 years old.
Real history is composed of the little things, hidden amid the quotidian, existing in the tight spaces between the triumphs and catastrophes detailed in books. Which is another way of saying that each of us carries a piece of the story with us, adding our scraps to the ever-higher pile and viewing it from our own peculiar perspective. There is no one truth, but many.
This is what allows Greil Marcus, or anyone for that matter, to publish a book as subjective and audacious as "The History of Rock 'n' Roll in Ten Songs." (Marcus speaks at the Museum of Fine Arts, Boston, on Dec. 5; the event is sold out.)
The idea seems about as reductive as it gets. Just what we need now that the web and iTunes have rendered obsolete the notion of an album as a holistic listening experience. Even its author admits that trying to convey the history of a genre as vast as rock 'n' roll in a veritable handful of songs is "fundamentally absurd." Yet Marcus has fun with the conceit. And if there's anyone who can crank a few hundred pages out of it, he's the man.
Marcus is one of those endangered species known as a public intellectual, whose area of specialization is the music of the past half century or so. He is the author of many books, including the classic "Mystery Train: Images of America in Rock 'n' Roll Music" from 1975, where he placed the songs of Elvis Presley, Sly Stone, Randy Newman and others in the larger framework of Western culture. He's also written extensively about Bob Dylan and punk. Throughout, Marcus has found meaning in the playing of three chords, and claimed lyrics like "wop bop a loo bop a lop bam boom" can be as transcendent and sublime as anything Dante put to parchment.
While many listeners would begin their own list of "Ten Songs" with an African blues plucked on a homemade banjo, or maybe a Son House or Charley Patton record, and end with a diatribe against Taylor Swift, Marcus knows better. His musical and cultural knowledge is capacious, allowing him to confidently set out on the road less traveled to cobble together an unpredictable history of rock 'n' roll, culled from the small spaces in between. He works hard to make his case for each song, and the result is an entertaining and engaging read that will lead you to discover a great underground band one moment and tear your hair out in angst-ridden disagreement the next.
In "Ten Songs," Marcus not only eschews the usual suspects of rock's gloried history, but goes so far as to include a recording consisting of 14 minutes of noise created by a pickup truck dragging a plugged-in electric guitar along a country road. His list also contains Phil Spector's most wan girl-group number, "To Know Him Is To Love Him," and a Cyndi Lauper hit. Marcus covers the more expected bases by name dropping a lot of the biggies he leaves off the list proper. Making cameos are everyone from Dylan, to the Beatles, Stones, Pete Townshend, Neil Young, Jay-Z, Aretha, Bruce, Zeppelin and Cat Power.
In compiling the list, Marcus' criterion was simple, but broad: "Records that made no apparent history other than their own, the faint marks they left on the charts or someone's memory, might count for more than any master narrative that excludes them." His selections are typically strong on melody and rhythm, containing that something extra or unusual that fires the imagination.
Already sensing Marcus may have neglected one of your favorites? Welcome to the club. The point of this book isn't so much to draw a line in the sand, but to stir conversation. Many histories of rock 'n' roll have been written, but Marcus hints at an alternative history, inspired by the story of a record collector who left Cleveland's Rock and Roll Hall of Fame feeling there was more to the story. The man, Allen Ruppersberg, began collecting old records from odd places, and discovered for himself something other than so-called "heroic" history of rock 'n' roll. Marcus picks up the cue in "Ten Songs," believing it possible to "feel one's way through the music as a field of expression and as a web of affinities" or as a "continuum of associations."
This explains his M.O. for this book and his others. For Marcus is nothing if not an associative writer. His narratives link widely unrelated things together, like "The Basement Tapes" and a 1920s coal miner's strike, or punk music and the May 1968 unrest in Paris. He does this throughout "Ten Songs," and only occasionally stretches credulity (really, what does a badly performed, off-the-cuff, nondescript outtake from the Beatles "Let it Be" sessions have to do with Buddy Holly's "Crying, Waiting, Hoping"?). There's also a section of nearly 20 pages conjecturing what would have happened had blues legend Robert Johnson not died in August 1938. Meanwhile, in the book's intro he lists all the inductees to the Rock and Roll Hall of Fame. This is filler, pure and simple.
However, for the most part Marcus is insightful and compelling throughout his trek through rock's long and winding history — he's found some good ones. Meanwhile, his anecdotes about the people behind the music are always compelling, his erudition enlightening, and his passion for rock 'n' roll allows him to capture those ineffable things that make music one of life's great joys.
For the record, so to speak, here is Marcus' list:
"Shake Some Action" – Flamin' Groovies (1976)
"Transmission" – Joy Division (1979/2008/2010)
"In the Still of the Nite" – the Five Satins (1956/1959/2010)
"All I Could Do Was Cry" – Etta James/Beyoncé (1960/2008/2013)
"Crying, Waiting, Hoping" – Buddy Holly (1959/1969)
"Money (That's What I Want)" – Barrett Strong/The Beatles (1959/1963)
"Money Changes Everything" - The Brains/Cyndi Lauper/Delta Moon (1978/1983/2005/2008)
"This Magic Moment" – The Drifters (1959/2007)
"Guitar Drag" - Christian Marclay (2000/2006)
"To Know Him Is to Love Him" – Teddy Bears (1958/2006)
"Dark was the Night, Cold was the Ground" – Blind Willie Johnson (1927)
"This Land is Your Land" – Woody Guthrie (1940)
"Hound Dog" – Willie Mae "Big Mama" Thornton (1952)
"Memories are Made of This" – Dean Martin (1956)
"20 Flight Rock" – Eddie Cochran (1957)
"Heroin" – The Velvet Underground (1967)
"(Sweet Sweet Baby) Since You've Been Gone" Aretha Franklin (1968)
"Six Days on the Road" (Live) – Flying Burrito Brothers (1969)
"Rapper's Delight" – Sugarhill Gang (1979)
"Welcome to the Terrordome" – Public Enemy (1990)
(Alternates: "Iron Man" by Black Sabbath, "Suffragette City" by David Bowie and "Life During Wartime" by Talking Heads)
(I, like Marcus, note that my list will likely change by tomorrow.)
Watch an interview with Marcus below:
What's your list? Enter yours in Comments below.