Governor's Council Considers First Pardon, Commutation In Years
03:43
Play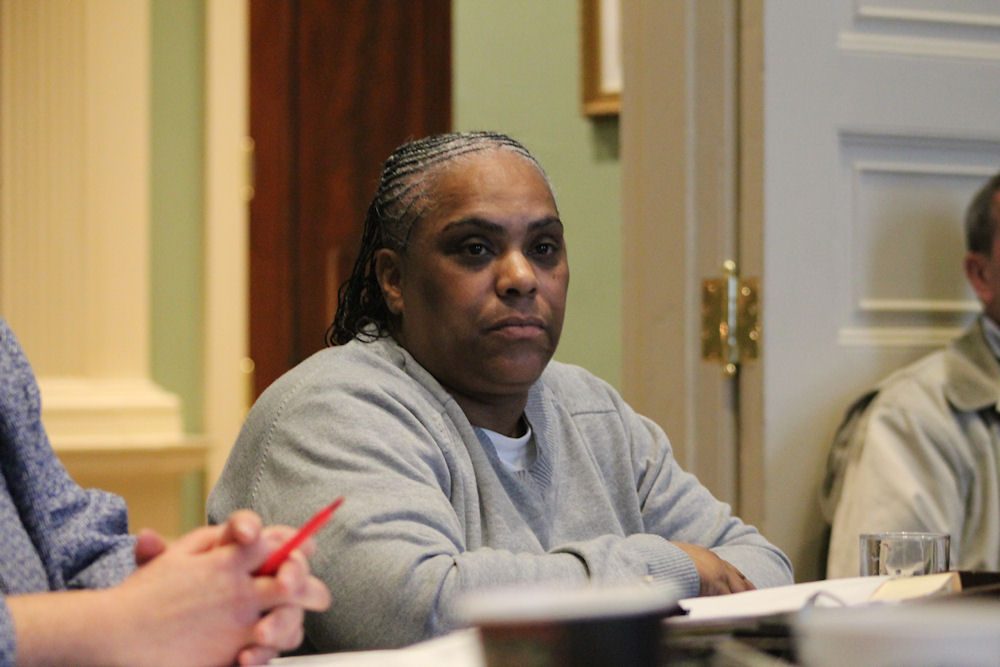 This article is more than 5 years old.
The Governor's Council is to decide later this month whether to grant its first pardon in 14 years and to commute its first sentence in seven years.
At a nine-hour hearing Monday, councilors pondered the fate of Deanne Hamilton, serving a mandatory seven-and-a-half-year sentence for possession of three grams of crack cocaine.
Had she been caught today with the same amount of crack, Hamilton would have been sentenced to three-and-a-half years, exactly the length of time she's already been in jail.
Her sentence includes two years for having crack in her apartment less than 1,000 feet from a school, which at the time was a crime. The school zone has since been reduced to 300 feet.
The Plymouth County District Attorney's Office opposes commuting her sentence because of her previous convictions. That argument did not sit well with Councilor Terence Kennedy as he grilled Assistant District Attorney Matthew Libby.
"What purpose would it serve to send her back to jail?" Kennedy asked.
"Our perspective is based on her prior record, and she has had gaps in the past when she hasn't committed crimes, but she's always come back and committed more crimes," Libby replied.
Addicted to crack since she was 14, Hamilton has not used drugs for five years. Her little sister, Jennifer, explained how Hamilton turned to drugs after protecting her little sister from their grandfather.
"I was going to be molested, and she was there. She saved me, and she stopped the event from happening," Jennifer Hamilton said. "And if she didn't, my life would be a totally different life. I could be in her shoes right now, and she could be testifying for me.... When you harbor a secret like that, and you let it stay with you for so long, it makes you want to escape."
Hamilton is African-American. The all-white Governor's Council considered her case from morning to night.
The councilors were divided. Kennedy criticized Plymouth County District Attorney Timothy Cruz for charging defendants with crimes that carry mandatory minimum sentences instead of reducing them to charges with no mandatory minimum. Kennedy added that Cruz's rigidity has led to injustice in this case. Councilor Robert Jubinville agreed.
"In my opinion, his is the worst district attorney's office in the commonwealth," Jubinville said.
Councilor Michael Albano said Hamilton does not pose a risk to the community, but he was wary of setting a precedent for others convicted under draconian laws that have now become less strict. And several councilors worried out loud that they would be blamed if Hamilton re-offends.
The councilors had less trouble reaching an apparent majority to find that Jeffrey Snyder, a white resident of Sheffield, in Berkshire County, should become the first man pardoned since 2002.
Snyder was convicted of selling 21 grams of marijuana at his high school when he was 18. It was 1990, and the state had just passed a new mandatory minimum sentencing law. He served two years.
Councilor Christopher Iannella Jr. seemed to sum up the majority opinion when he said: "Two years of prison for $150 of pot? Whoa!"
This segment aired on December 9, 2014.