Replicating That Vintage Misfit Rudolph, On Stage, 50 Years Later
05:23
Play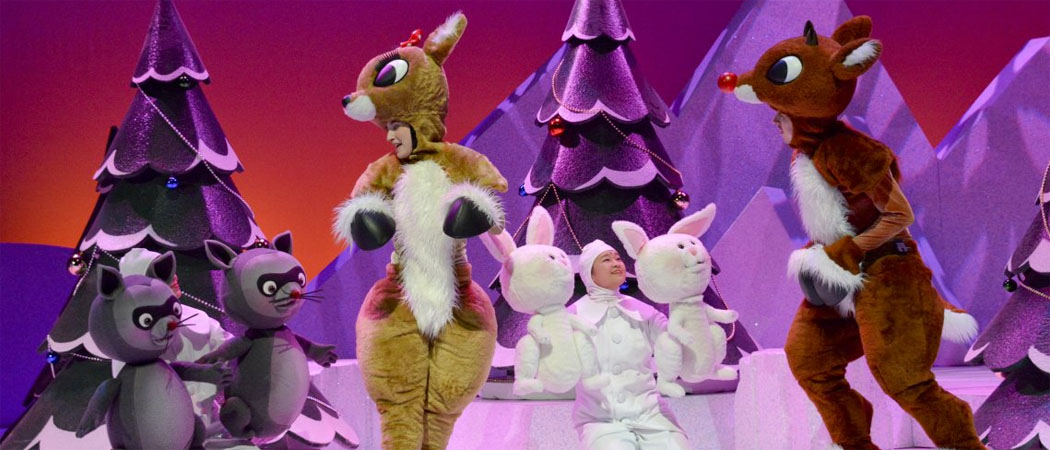 This article is more than 6 years old.
Fifty years after the animated holiday special "Rudolph the Red-Nosed Reindeer" was broadcast on American television for the first time, it's still a beloved chestnut. This week a live musical adaptation of Rudolph is being staged at the Shubert Theatre in Boston, and it's an attempt to capture the 1964 classic's old-timey charm.
Baby Boomers and their children grew up watching Sam the Snowman — voiced by Burl Ives — narrate the story of a cute, alienated reindeer. Full disclosure: I'm one of them. And a lot of us have a nostalgic affection for the chunky, stop-motion animated dolls and puppets. The characters are iconic: Clarice, the doe; Hermey, the wanna-be elf dentist; and all those Misfit Toys.
The folks behind the touring, live musical production have gone to extreme lengths to re-create the "Christmas Town" first fashioned by the Rankin/Bass production company. Executive producer Alison Spiriti says the contemporary stage adaptation channels its charming roughness.
"What we really try to do is capture the patina of the show in our set pieces, the colors," the Everett native said. "And actually finding actors that can really replicate the voices of the beloved characters of Hermey and Rudolph — where Rudolph says, 'I'm cute, I'm cute,' that kind of nasally sound."
A female actor even plays Rudolph — just like Billie Mae Richards did in the 1964 version.
Of the raccoons and woodland creatures, Spiriti said, "It's amazing how much they look and feel and sound exactly like what you see on TV."
The actors are accompanied by a prerecorded score that sounds like the vintage TV special.
"I wonder if they are offering vintage ticket prices from 50 years ago," mused Pat Hollenbeck, president of the Boston Musicians' Union.
"Let's be honest here — it's about saving money," he continued. "Because they haven't had to hire live musicians."
Hollenbeck says many of the 1,700 musicians he represents make a significant amount of their annual income performing between Thanksgiving and New Years.
"Historically, we've seen in the past our art groups in the area across the board took significant hits in their bottom line when popular shows — for example, the Rockettes — came in with canned music," Hollenbeck recalled.
The union isn't protesting the Rudolph show because it's only here for a week, but they're still disturbed on a philosophical level.
In her defense, Spiriti agrees that live music is always preferable.
"And in this particular case we weren't financially able to make that happen and to get the show out under its current tour and with the money we had available to us," she said.
The kids and parents in the matinee I attended didn't seem to mind the canned orchestrations as they clapped and sang along with the songs, including 48-year-old Karen Martin of Lynnfield.
"I grew up obviously watching Rudolph as a child and have never seen it live on stage," she explained, "and my daughter, who's 5, has been watching Rudolph since July."
Then her daughter added her voice to our conversation: "Mommy, I don't like the Abominable Snowman!"
I didn't like the Abominable Snowman when I was little, either. I mean, who did?
Beth Warner, 42, of Stowe, brought her two young daughters and said the recorded music didn't bother her at all. She's just happy to be sharing her fondness for the old TV special with her kids.
And the story's message is still very relevant. The musical is also tied into a social media anti-bullying campaign called ShineBright that celebrates the misfit in all of us.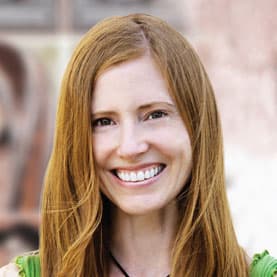 Andrea Shea Senior Arts Reporter
Andrea Shea is WBUR's arts reporter.