Culture Clash: U.K. Embraces Homebirth As Best For Some Women
This article is more than 6 years old.
By Jessica Alpert
Sarah Parente, an Austin, Texas-based doula and mother of four, gave birth to her first child in the hospital with no complications. But then she decided to make a shift: Parente delivered her next three babies at home. "For women with low-risk pregnancies, home birth can be a great choice," she says. "You have less stress because you are in your own home surrounded by a birth team of your choosing."
Though home birth has recently gained cache in the U.S. — with some celebrities trumpeting the benefits of having their babies at home  -- the practice remains uncommon and the majority of pregnant women give birth in a hospital setting. Still, Parente may be getting a little more company, albeit slowly. Data released by the Centers for Disease Control (CDC) earlier this year shows the rate of homebirths in the U.S. has increased to 0.92 percent in 2013 and the rate of out-of-hospital births (including home) has increased 55 percent since 2004.
Experts in the United Kingdom are saying that's a good thing.
The London-based National Institute for Health and Care Excellence (Nice) recently released recommendations that homebirths and midwife-led centers are better for mothers and often just as safe for babies as hospital settings, the BBC reports. Of the 700,000 babies born in England and Wales each year, nine out of 10 are born in obstetric-led units in hospitals.
Vanessa Knight of Overland Park, Kansas decided to give birth to her third child at home after being told she was good candidate by her certified nurse midwife.  "I could involve my [older] children in the pregnancy and childbirth process in their own environment... they could learn about the natural birth process (which has opened the door for a lot of other important conversations) and watch how they themselves came into the world."
The Nice guidelines are recommended for the approximately 45 percent of women who, like Parente and Knight, are low-risk. Women considered high-risk include those over 35, women who have high blood pressure or heart disease, those who suffer from anemia, obese women, and women whose babies have fetal abnormalities.
Fewer Interventions
According to the recommendations, low-risk women having their first child experienced fewer medical interventions at home and in midwife-led units as opposed to obstetric units in the traditional hospital setting. At the same time, the findings determined that babies of first-time mothers were at a slightly higher risk for stillbirth and other complications during homebirths.For second-time mothers, those risks diminished. It's not entirely clear why there were fewer interventions during homebirths but researchers believe it could have to do with women being more comfortable in the home environment.
For Parente, this was indeed the case. "I felt confident in the skills and judgement of my midwife and knew that if I ever felt like something was not right, I had a hospital down the street. ... For me, my homebirths were very sacred. I was able to feel comfortable enough to make a lot of noise if I needed to, to sing, or scream, or cry if I needed to. My birth team simply watched over me and my baby without disrupting the rhythm of my labor."  Vanessa Knight has a similar perspective. "There were no unnecessary exams, touching, telling me what to do, where to go, or what position for my body to be in. The bonding experience was more intense for all of us."
Birth Is Cultural
In the United Kingdom, women who want homebirths still register at the hospital. Gene Declercq, professor of community health sciences and an assistant dean at the Boston University School of Public Health, said that this process allows health care professionals to keep an eye on the pregnancy. "That way, women who need to be referred, can be referred. And if they need to be referred during labor, it's not a big drama to go to the hospital. In the States, that is not the case. Going to the hospital can be much more complicated."
So could similar recommendations come out in the United States? "Birth is an inherently cultural issue," says Declercq. "In Britain, the philosophy is 'every woman deserves a midwife and some need an obstetrician, too.' Midwives attend 8 percent of births in the U.S. and 80 percent in England.
Susan Bewley, professor of complex obstetrics at King's College London and a member of the panel that developed these guidelines, stressed the importance of more midwifery-led units in hospital settings. She told the BBC that "midwifery-led settings have better outcomes for mothers than the traditional obstetric units and labor wards." But that means that the National Health Service (NHS) would have to seriously reconfigure its care for pregnant women. Currently, there are 80 midwifery-led units in hospitals and 60 units elsewhere; the Royal College of Medicine has called for 5,000 new midwives to be recruited and added.
That's on top of the some 35,000 midwives that currently practice in the U.K. Compare that to the approximately 13,000 certified nurse midwives (CNMs) who practice in the United States.
For more midwifery care to take place in the United States, more active support would have to come from obstetricians. "If you talk to OBs in England," says Declercq, "their prestige comes from the fact that they are high-risk specialists and oftentimes the only people they see are high-risk cases. In the United States, the ideology is that OBs should deal with every mother in case something happens."
Readers: Did a midwife assist your birth? Did you have a doula? How do you feel about these recommendations? Revolutionary or dangerous?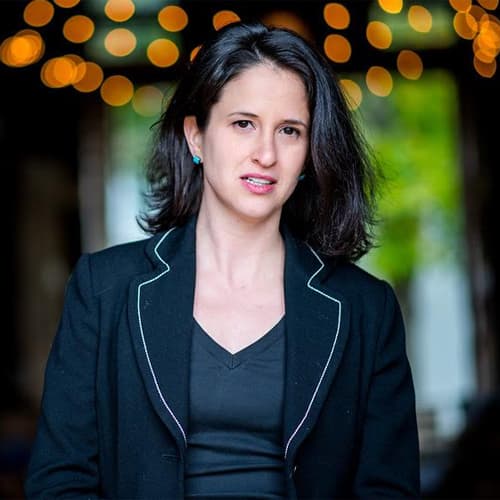 Jessica Alpert Managing Producer, Program Development
Jessica Alpert is the managing producer for program development at WBUR. In this position, she develops new podcasts and programs while also launching and nurturing WBUR's newest projects.