Boston Students Leave Class, Protest Police Shootings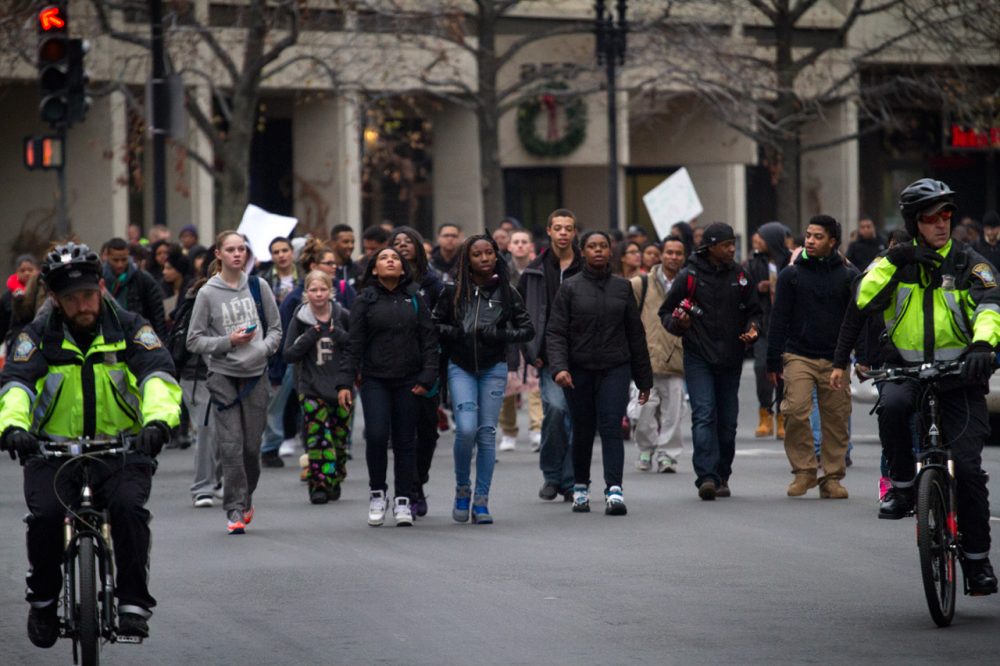 This article is more than 7 years old.
Dozens of students from Boston public schools walked out of class and took to the streets Tuesday to protest recent grand jury decisions not to indict white police officers in the deaths unarmed black men in Missouri and New York City.
At the MBTA's Dudley Station, about 25 students, most of whom said they were from Madison Park High School, said they were headed to an area police station.
Tenth-grader Julian Escalero told The Boston Globe he was marching because, he said, "We need to stop these cops who are being too harsh on black people."
A separate group of about 100 students blocked a street near South Station.
Schools spokesman Lee McGuire said teachers and school leaders had been working with students to make the recent events a "constructive learning experience for all."
"What we've been saying to students is that freedom of expression, freedom to learn, can take a lot of different forms," he told WBUR.
McGuire said some teachers also marched to ensure student safety.
With reporting by The Associated Press and the WBUR Newsroom