Project Louise: The Project Ends Now ... But It Lasts A Lifetime
This article is more than 6 years old.
With the end of 2014 comes the end of Project Louise. The official end, that is. My excellent CommonHealth hosts gave me a year of coaching and support to see how much I could improve my health, and that year is now over. But my efforts to keep improving my health will continue, I hope and believe, for the rest of my life.
In part that's because I haven't reached all the goals I set for myself a year ago. I lost some weight, but not as much as I hoped; I exercised more, but I still haven't developed the consistent exercise habit that I know I'll need in order to make fitness a real and permanent part of my life.
On the other hand, I have made some real changes that I know will last. My diet is much better than it was a year ago – more vegetables, less junk – and, maybe even more important, my relationship with food is less complicated and neurotic. I still sometimes eat "bad" foods, but I don't hate myself when I do – and that means I don't go off on a binge.
That change is part of a larger one, one that Coach Allison Rimm urged me to undertake – and one that, frankly, didn't immediately strike me as relevant to this project. Gently, consistently and with remarkable success, she has encouraged me to speak more kindly to myself, to focus on what I'm doing right rather than what I'm doing wrong.
Gentle Nudging
It turns out that gentle encouragement works much better than relentless criticism – something I knew and practiced in raising my children, yet somehow needed to learn in "raising" myself. In teaching me this lesson, Coach Allison has given me a priceless and lasting gift.
And that newfound sense of patience with myself is connected to the main reason I'll keep working on this "project," the single most important thing it has taught me. More than better nutrition, more than motivation for exercise, what Project Louise has shown me is that nothing lasting happens overnight. Change is a continuous process, not an isolated event.
No Overnight Success
We all fantasize about the life-changing moment, the day that divides our imperfect past from our glorious future – isn't that what New Year's Eve is all about? But in fact most days are pretty much like most other days; the calendar may change tomorrow, but we all know that Jan. 1 won't feel much different from Dec. 31.
And here's the thing: That's OK. I'm planning to make it a little different, by finding that half hour for movement that I've been saying I'd do for months. And then I'll do that again the next day, and the next, and the next after that. For now, that's all I know. But I'm trusting that that's enough – and that when it stops feeling like enough, I'll do more.
I'm reminded of a saying I came across earlier this year, from Dr. Mike Evans. (He's the one who made a great video about finding time for exercise, which I urge you to check out if you haven't already.) It is, I think, a useful summary of what works:
"See the big picture, make the small change, feel the daily win. Let it become your habit."
A Little Bit Better
Project Louise began with the big picture. But what it has taught me is that the small change is the big picture. No, those big life-changing moments don't really exist. But we do have many small moments, one after another, and in each one we have a choice. All we can do, really, is to try to choose a little better today than we did yesterday, and a little better still tomorrow.
That's what I've been doing this year, and what I'll be doing next year and the year after that. I'm grateful to have had your company on this leg of the journey. Now, I wish you many small good moments of your own.
Please note that the date of this event has changed to Wednesday, Jan. 28. Join us on Wednesday, Jan. 28, for WBUR On Tap: Project You: a free event with the Project's own Louise, Coach Allison, Trainer Rick, and CommonHealth co-host Carey Goldberg. Click here for more information and to reserve your spot.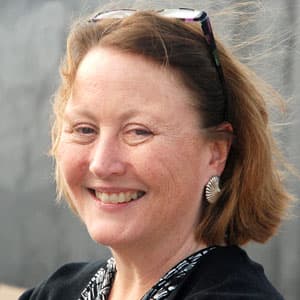 Louise Kennedy Contributor
Louise Kennedy previously worked with The ARTery and as editor of Edify.