Patrick's Transition Also Means Giving Up The @MassGovernor Twitter Account
This article is more than 6 years old.
This week's transition of power in the governor's office will include the handing off of the original door's Pewter Key — and the keys to the @MassGovernor Twitter account.
"Much like the exchanging of traditional symbols the governor and governor-elect will be doing today, the communications director for Governor Patrick, Jesse Mermell, and I will be exchanging passwords for the Twitter account, Flickr account, YouTube account and all the other social media accounts at approximately 11:59 a.m. tomorrow," Gov.-elect Charlie Baker's spokesman, Tim Buckley, said in a phone interview Wednesday.
Patrick became the state's first governor on Twitter when his administration created the @MassGovernor account in December 2008. (The social media platform was founded in 2006.) The @MassGovernor account currently has 103,000 followers.
Patrick has already made mention of the social media changeover this week:
This account speaks for the Office of the Governor. To follow Governor Patrick after noon on 1/8, please follow @DevalPatrick. #mapoli

— Deval Patrick (@MassGovernor) January 5, 2015

After the changeover, Patrick will continue to use @DevalPatrick, a personal Twitter account with more than 25,000 followers that he has had since July 2009. Baker will also continue to use his personal Twitter account, @CharlieBakerMA, while more of the official governor's office information will be put out through @MassGovernor, Buckley said.

"Governor Patrick and his team are leaving big shoes to fill when it comes to their presence on social media, but as we saw during the campaign Gov.-elect Baker is no Twitter novice himself," Buckley said. "He really loves engaging with folks on Facebook and on Twitter."

When Baker is being sworn into office at noon Thursday, another technological changeover will take place: A new version of the governor's office section of Mass.gov will go live, according to Buckley.

And in case you're wondering what the Pewter Key looks like:

PHOTO: The gifts Governor Patrick will present to Governor-elect Charlie Baker today, including pewter key to office. pic.twitter.com/ytgIOFXrB0

— Peter Wilson (@PetesWire) January 7, 2015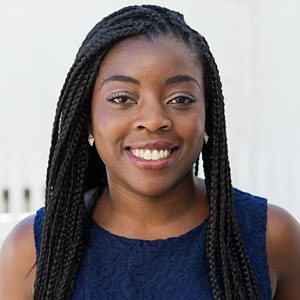 Zeninjor Enwemeka Reporter
Zeninjor Enwemeka is a reporter who covers business, tech and culture as part of WBUR's Bostonomix team, which focuses on the innovation economy.