A Brief Life, With Setbacks And Accomplishments
06:36
Play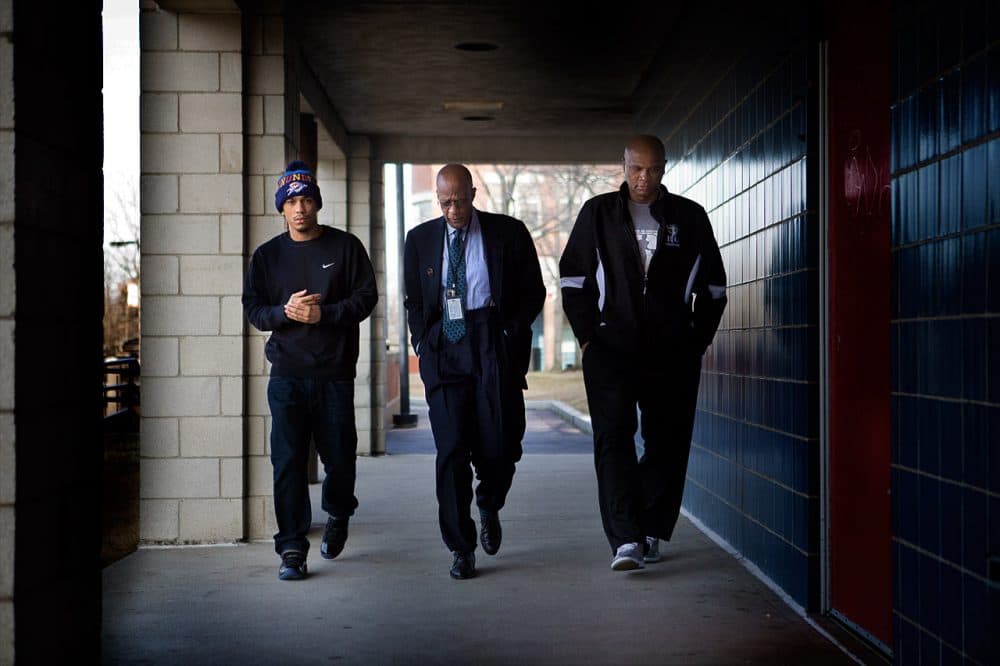 This article is more than 6 years old.
Alex DoSouto, 24, of Dorchester, will be buried later Wednesday morning.
He's the first murder victim in Boston this year.
Police have not made any arrests in the shooting that took DoSouto's life and left three other people injured on Jan. 8. But they say it does not appear to have been random.
A Sister Recalls Losing Her Sidekick
The phone rings constantly at the DoSouto home on Hamilton Street in Dorchester as callers offer their condolences. In the hallway, kitchen and living room, friends and family members huddle in small clusters and talk in hushed voices. In their eyes, you see the deep hurt.
And as Christina DoSouto talks about her brother, you feel the love.
"For a person who knew Alex, they will tell you he is a clown, he is a person who loves to joke," she says Monday. "[He had] the biggest smile ... and it came across and it lit from that room and beyond."
Christina calls her younger brother Alex her sidekick. She was No. 6 and he was No. 7 of 10 children in the DoSouto family.
It was 3 a.m. the morning after when Christina got a call from her oldest sister.
"And I hear a lot of crying in the background. And I'm Cape Verdean, we Cape Verdeans like, if you hear crying in the background there's only one thing: that's death," Christina says. "And I said, 'What's wrong?' And she goes, 'They killed Alex. They shot him, someone shot him.' And I just blacked out after that."
This was the second time Alex was shot, and he was the fourth out of the four DoSouto brothers to be hit by gunfire. In 2006, Luis, the family's oldest sibling, was shot while trying to break up a fight across the street from the family home.
"Shots rang off, and I came out and he was on the ground. I had to give him CPR, and he didn't make it," Christina says of Luis' death. "We as brothers and sisters have to maintain for our parents 'cause we are their warriors."
"We're wounded warriors, actually."
Basketball, Then Jail, Then 'A Different Man'
Then 16 years old, Alex took the death of his oldest brother Luis the hardest. He would later write, "I felt a part of me slip away like the smoke that quickly rises and disappears on a candle that has been put out. I became fearless, not caring if I was shot or killed." He dropped out of school.
Anthony Robinson Seymour is what's known as a violence interrupter for the city of Boston. As he speaks about the violence and crime in the city, he sighs heavily.
"It's the times, man," he says. "The times and the culture."
On the streets of Dorchester, Mattapan and Roxbury, Seymour works with gangs. He's known as "Big Time."
He says he got his nickname because he's got a big heart. But Big Time is big and as tough as the streets he calls a "war zone."
He began working with Alex in 2009, the year after DoSouto and three friends were arrested for armed robbery.
Big Time got Alex into English High and enrolled in Boston's Scholar Athlete program, where he received one-on-one mentoring in sports and school, and joined the English High basketball team.
"You know he had a curfew, so past his curfew time he needed someone to go to his basketball games, to transport him," Seymour says. "So I became that guy. That's how I came to know him."
DoSouto turned his life around. He became a star point guard and student.
"He was just a very good player. You know, he was tenacious on the court. Always wanted the team to win. It wasn't just about him," says his coach Claude Pritchard. "He was probably the best student we had on the team. I mean if you check his transcripts he had all As and Bs on his transcript."
But DoSouto would spend nearly his entire junior year in high school in jail, serving time for bail violations for an earlier marijuana arrest and pretrial detention for the armed robbery. Christina visited her younger brother in jail.
"He knew what he had to do after that," she says. "He said, 'I don't want to go back there; I have a love for basketball and that's my passion — that's what I want to do.' He came out a different man, and one of his friends said he applied basketball to chemistry. I didn't understand how he did that."
She says the friend told her to "just know your brother is a genius, because he explained chemistry to me through basketball."
As a senior Alex tutored other students. He was named MVP and co-captain of English High's basketball team.
He got admitted into a college in West Virginia on an athletic scholarship, but couldn't go. A month after graduating high school, he was sentenced to prison for the 2008 armed robbery.
The judge acknowledged DoSouto's transformation, and said she hoped he would eventually go to college, but because of the vicious armed robbery, she sentenced him to two to four years.
"Big Time" waited and was there when Dosouto got out last year. He took him to Roxbury Community College where then-Dean of Enrollment Charles Diggs helped DeSouto fill out the application.
As a RCC freshman, Alex made the varsity team in the fall. In his last game in December, he scored 10 points.
Once again, Alex was a star student and a starting point guard — but also, an ex-con.
"There are a lot more Alexes than people realize," says RCC Vice President Lorita Williams. She says DoSouto was exceptional, but not unique.
"They're our children, and we're here for them," she says. "We need to be that place for second chances for our students."
Roxbury Community College brought in a grief counselor to help Alex's team members deal with his murder.
But Boston violence interrupter Arthur Kitty worries about the message students and other young people on city streets will take away from DoSouto's life and death.
"What I hope doesn't happen is that they lose hope, because things like this causes people to be like, 'No matter how good you do things still happen, so why do good anyway?' "
Alex DoSouto was Boston's first homicide victim of 2015. But those who knew him hope and pray he will be remembered as far more than just a statistic.
With additional reporting by WBUR's Jesse Costa
This segment aired on January 14, 2015.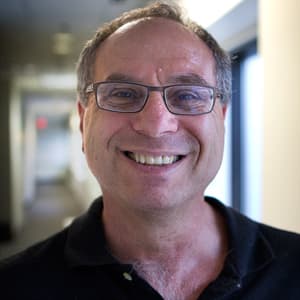 Bruce Gellerman Senior Reporter
Bruce Gellerman is an award-winning journalist and senior correspondent, frequently covering science, business, technology and the environment.