State Of The City: What Walsh Said On 5 Key Topics
This article is more than 6 years old.
In his first State of the City address Tuesday night, Mayor Marty Walsh laid out his plans to make Boston "a global leader for the 21st century." Here are the key takeaways:
Education: "My plan for Boston's future begins in our schools"
Walsh focused much of his speech on improving Boston public schools and shoring up a persistent achievement gap. Just last fall, two reports found minority students were more likely to be placed on a separate educational track with diminished opportunities and were disproportionately suspended and punished in school than their white counterparts.
Walsh's steps on education include expanding the school day for elementary and middle school students by 40 minutes. The Boston School Committee meets Wednesday night to vote on his plan, first outlined in December, which would affect 60 schools.
Perhaps most importantly, Walsh said he will finalize candidates for a new superintendent of schools next month — a position that has been open for more than a year.
The city is also looking to address Boston's aging school buildings with a 10-year plan aimed at identifying needs in different neighborhoods and the creation of a Boston School Building Authority to secure funds.
This passage, from his prepared remarks, sums up Walsh's vision for the city's public schools:
We've talked about fixing our schools for decades. Now, we're taking action. 2030 may seem a long way off. But consider this: the little girl who signed up for pre-school this week will be a high school graduate in 2030. Her life will tell a story of Boston's 21st century. So a Boston that is thriving, healthy, and innovative in its fifth century depends greatly on what we do for her right now.
Innovation: "Boston is a city of revolutionary innovation"
Innovation has been a buzzword in Boston's City Hall in recent years as the city has looked to nurture its startup community — such as with the creation of the Innovation District. This year, the city will launch StartHub, a program aimed at helping startups, Walsh said. A startup "czar" will also be put in place to help local entrepreneurs grow their businesses.
Walsh also announced that the city is rolling out a new app called ParkBoston, which allows drivers to pay for parking with their phones.
Walsh said the city's innovation initiatives will touch various Boston neighborhoods:
And that means all over Boston: from the Roxbury Innovation Center, our new startup incubator in the city's own Bruce Bolling building; to neighborhood innovation districts that will support entrepreneurship in every community.
Community development: "We are devoting more care than ever to the physical landscape of our city"
Walsh also spoke about renovating parks and public spaces such as City Hall Plaza but with a particular focus on the city's most neglected neighborhoods. To that end, he said the city is launching an initiative dubbed Main Streets Makeovers to improve public spaces:
Starting with Bowdoin-Geneva in Dorchester and Grove Hall in Roxbury, we'll provide public space up grades and extra help for small businesses. We are making every square inch of Boston thriving, healthy, and innovative for every resident of our city.
While Walsh focused on neighborhood improvements in his address, he also had his sights set on the city's skyline. He was set to be on-hand Wednesday for the groundbreaking of a new 61-story tower in the Back Bay — said to be the tallest building built in Boston in 40 years. The tower will be home to the Four Seasons Hotel and luxury condos.
Affordable housing: "Demand for housing in Boston is at a historic high"
Walsh outlined several steps in an attempt to make housing more affordable in Boston, including making $20 million available for affordable housing and using 250 parcels of city-owned land to build homes for low- and middle-income families:
And we're asking the State Legislature to help by passing two bills: one that creates tax incentives for middle-income housing; and another that requires the Affordable Housing Trust Fund to create homes for our low-income seniors.
Race relations: "Boston has a lot of unfinished business"
In the wake of the deaths of unarmed black men at the hands of police in Ferguson, Missouri, and Staten Island, which set off protests and discussions in Boston and across the nation, some groups have said the city needs to address these issues locally. Walsh said he would engage the community and announced the city would partner with the Rockefeller Foundation to hold a citywide conversation aimed at "healing divisions that go back generations":
I know from my own life that you can't move forward unless you reach out and deal honestly with the past. The truth is that when it comes to race and class, Boston has a lot of unfinished business. We must not be afraid to talk about it.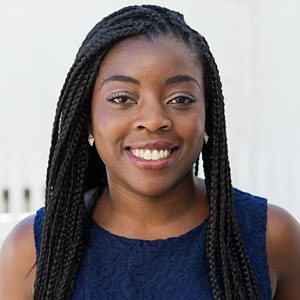 Zeninjor Enwemeka Reporter
Zeninjor Enwemeka is a reporter who covers business, tech and culture as part of WBUR's Bostonomix team, which focuses on the innovation economy.