Coakley Among 5 Named To Harvard Fellowships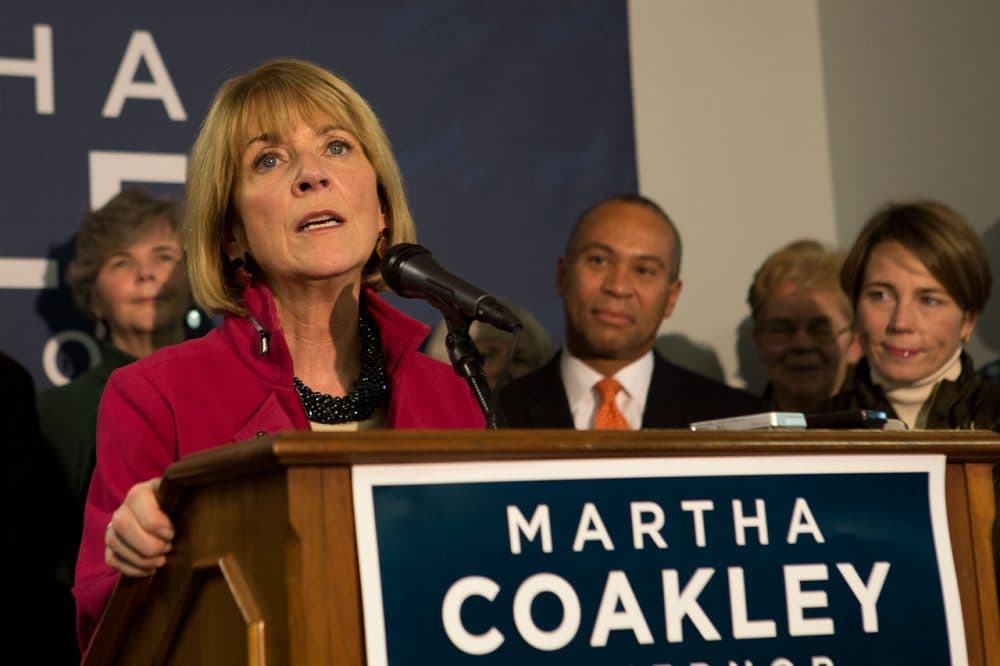 This article is more than 8 years old.
Outgoing Massachusetts Attorney General Martha Coakley will be among five resident fellows at Harvard University's Institute of Politics in the spring.
Coakley is leaving office next week after two terms as attorney general. The Democrat narrowly lost the governor's race to Republican Charlie Baker in November.
The institute said in a release that resident fellows interact with students, lead weekly study groups and participate in other ways in the university's intellectual life.
Coakley said she is looking forward to working with undergraduates and encouraging them to pursue careers in public service.
"One of the things we're going to look at is how do you implement and effect change? What are the ways in which this next generation can take some issues they care about and make a difference?" Coakley told WBUR.
The other spring resident fellows announced Thursday include former Democratic U.S. Sen. Kay Hagan of North Carolina; former New York City Council Speaker Christine Quinn; Time magazine Washington correspondent Jay Newton-Small; and Matt Lira, former deputy executive director of the National Republican Senatorial Committee.
The Institute of Politics is part of the John F. Kennedy School of Government.
With reporting by The Associated Press and the WBUR newsroom
This article was originally published on January 15, 2015.