Dartmouth College Bans Hard Liquor
02:58
Play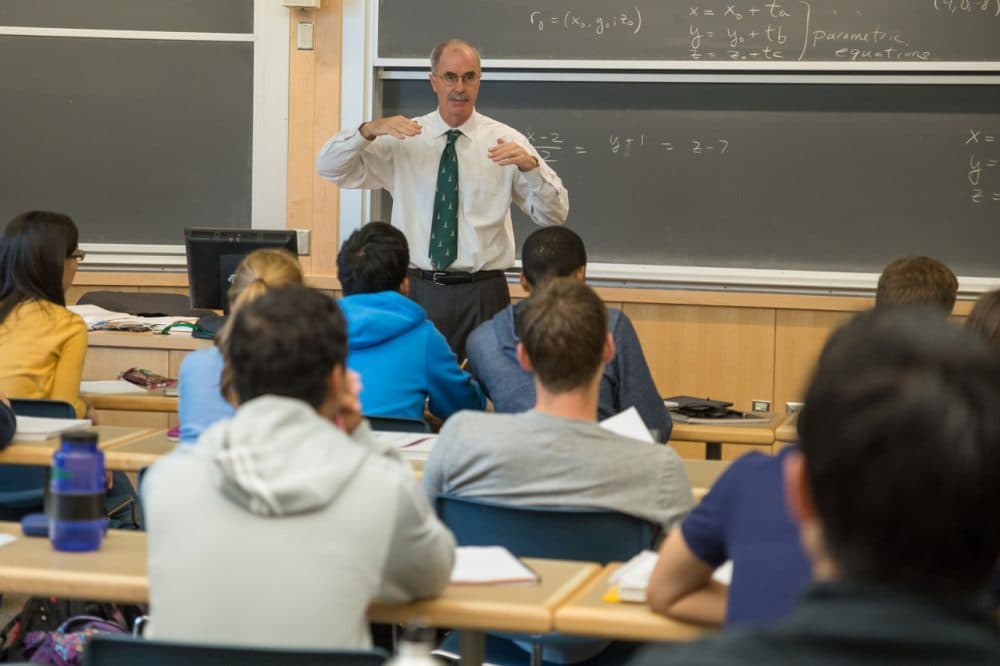 This article is more than 6 years old.
Dartmouth College, in Hanover, New Hampshire, is banning all hard liquor beginning this spring.
The move comes as part of the college's effort to control binge drinking, and with it other behaviors, such as sexual assault.
Dartmouth is famous for binge drinking. When Philip Hanlon became its president two years ago, the college had endured several high-profile incidents of bad behavior by students who had been drinking too much: sexual assault, hazing, racial slurs.
But Hanlon says the college has reduced high-risk drinking on campus dramatically in recent years. He points to the number of medical transports for students with high blood-alcohol content: They have come down precipitously.
"So what's emerged during this as we reduced our levels of high-risk drinking is that hard alcohol remains at the core of the issues we still have," Hanlon said in an interview Thursday.
Hanlon said the vast majority of medical transports now involve students who've had hard alcohol, rather than beer and wine.
"And I think presidents of universities nationwide would tell you that a growing phenomenon and concern is pregaming," Hanlon said. "It's where students are sitting around their dorm rooms before they even go out for the evening partying, and often this involves hard alcohol."
So beginning in March, Dartmouth will prohibit all students — including those 21 and over — from possessing or drinking any alcoholic beverages with 15 percent or more alcohol content by volume on campus. That includes hard liquor, but it also includes some wines and beers.
Colby and Bates colleges, in Maine, have similar bans in place. Bowdoin College, also in Maine, has had a ban since the 1990s.
Hanlon is also asking that no hard alcohol be served at any Darmouth-sponsored events.
But Hanlon is stopping short of taking the measure some professors, students and alumni were hoping he would take: He is not banning the fraternities and sororities associated in popular culture with hard drinking.
"The level of harmful behaviors just does not correlate with the intensity of the Greek scene," he said. "So as much as we would like to say that's a really simple answer, that the Greek scene is the cause, in fact that does not really appear to be the case, so I didn't want to go down a road of essentially taking an action which was not really addressing the problem at hand."
Two-thirds of Dartmouth's upperclassmen belong to fraternities or sororities. Hanlon will require these organizations, as with all student groups, to submit to an annual review from now on. He says they will have to show that they are inclusive, diverse and safe.
This segment aired on January 30, 2015.