What's So Funny? Nick Hornby's New Novel Examines Love And Fame And Their Aftermath
Author Nick Hornby knows about obsessions. At least in his writing, be it the autobiographical "Fever Pitch," where he detailed his devotion to the local soccer team (the movie about the Boston Red Sox was based on that book, as was a British film), or his first novel, "High Fidelity," about a list-making music nut and his failed relationships.
His new novel, "Funny Girl," (Penguin, 346 pages) explores similar emotional territory, this time via a beauty queen who gives up her crown for a shot to become Britain's version of Lucille Ball.
Hornby is on a roll. Not only does he have six international bestsellers to his credit, he also penned the screenplays for the Oscar-nominated film, "An Education," as well as this fall's hit, "Wild." He's currently writing a comedy series for the BBC and a script for film director Jason Reitman, both due out next year. His book tour stops at the Harvard Book Store where he'll be speaking to ARTery and Cognoscenti contributor Ethan Gilsdorf, on Feb. 3.
Hornby's fiction often deals with protagonists trying to find themselves, but who risk getting carried away by life's diversions, whether they be the pop culture variety or the more existential. Eventually, they find their way, of course, and the fun of reading him is following these all-too-human creatures into the daylight.
The titular funny girl in the new novel is Babara Paker, and we meet her just as she's being crowned Miss Blackpool 1964. Realizing she'll wear this dreaded sash like an albatross for the rest of her life, she immediately renounces the title and flees to London. There, she chases her dream of becoming a great comic actress.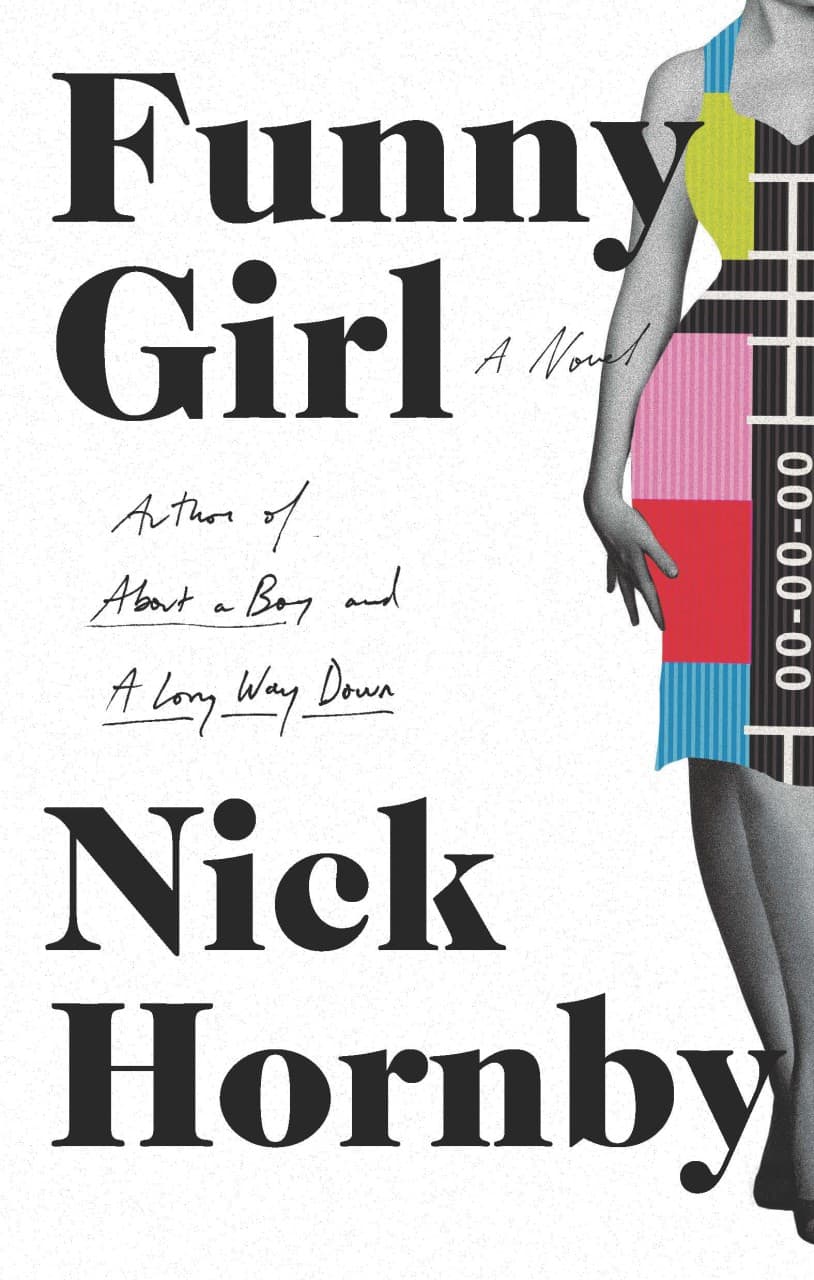 Her success is no surprise, given her looks and extraordinary pluck, and especially after she meets the two writers, Tony and Bill, who are simpatico to her cause of creating a Lucy for U.K. audiences to love. The novel follows Barbara, who early on takes the name Sophie Straw, through the ups and downs of her career in TV — marked primarily by a huge hit, "Barbara (and Jim)," that would go on to become one of Britain's great sitcoms. While on top, there are the inevitable love affairs, trials and tribulations, until eventually the show loses its grip on the public's imagination.
Along the way, a humble producer named Dennis captures Sophie's heart, in spite of himself, or, as Hornby put it in a recent phone interview from his home in the U.K., "The quiet, clever guy gets the girl. I like that."
It was a comment made by a real-life actress that planted the seed for Hornby's comedienne protagonist. "She never would have put it this way, but I interpreted her remark as indicating that beautiful women don't want to be funny because it damages the brand in some way."
This, of course, is the opposite of Sophie's choice: good looks are fine, but give her an audience doubled over with laughter any time.
The novel unwinds over several decades, but much of it is set in the swinging '60s, when Sophie first finds fame. Against a backdrop of that decade's cultural upheaval and the sexual revolution, the characters associated with the show succeed publicly, but don't always fare as well behind closed doors. While sex is at times wonderfully plentiful, at others it is frustratingly illusive. Hornby manages to ring some humor from the latter condition.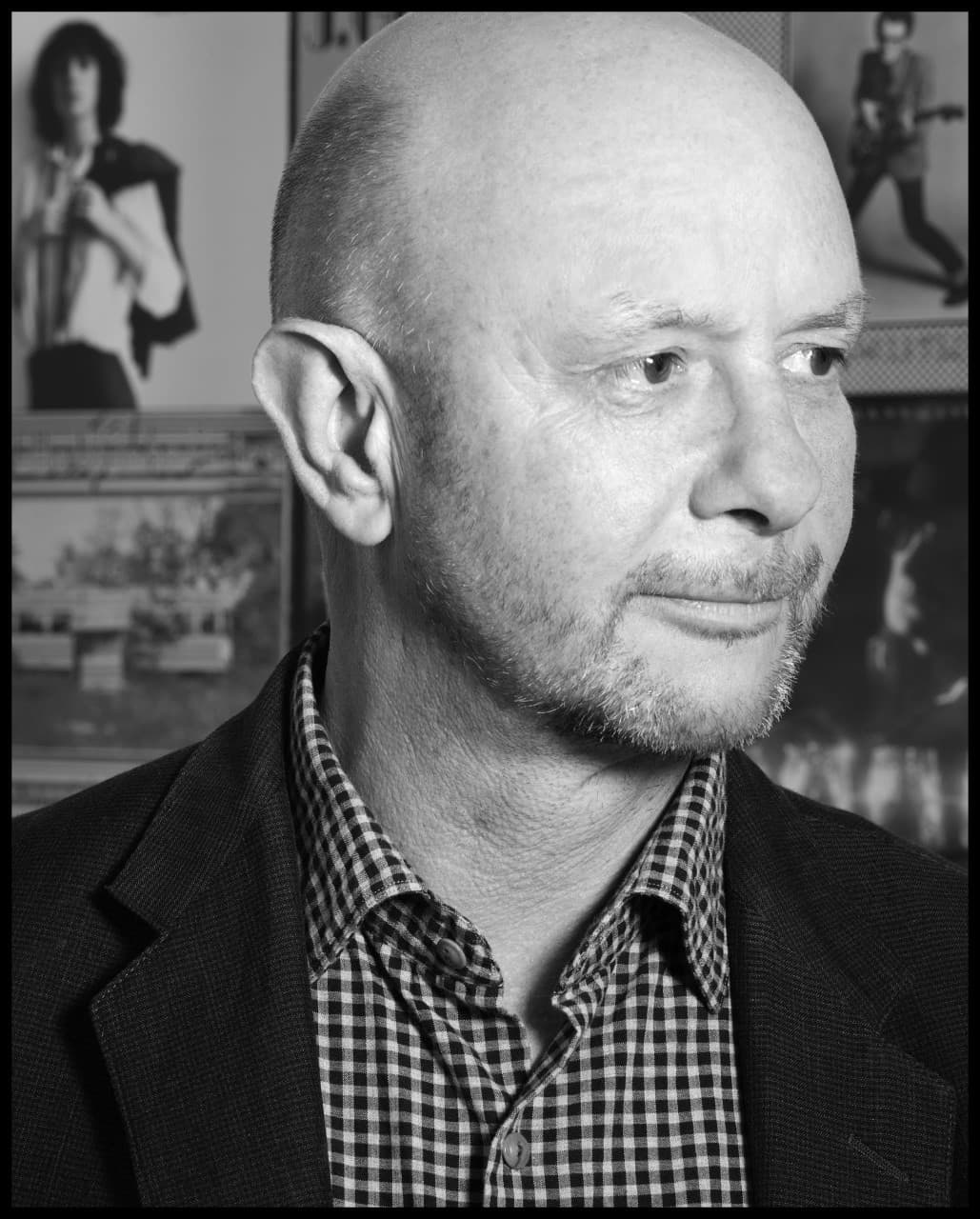 "It does say something about the rather morose British sense of humor that a lot of things get pinned on that," Hornby said.
However, ultimately it is more than the fleeting diversions of sex and fame that "Funny Girl" illuminates. Hornby ends the novel in 2014, when the characters are basking the glow cast by the 50th anniversary of the debut of "Barbara (and Jim)." The milestone forces the now-aged characters to examine how they've spent their time on earth.
"One of the things that I supposed I wanted to address was how people look back over what comes to be regarded as the best period of their lives," Hornby said. "Do you assimilate it or does leave it you disappointed and bitter?"
Ultimately, some of the characters never get over the passing of their heyday, while others appreciate it for what it was. And in the end, they do the only thing that ever truly moved them: they put on a show.
More from John Winters at johnjwinters.com.