With Boston 'Snow Stats' Tool, Track Snow Removal In Your Neighborhood In Real Time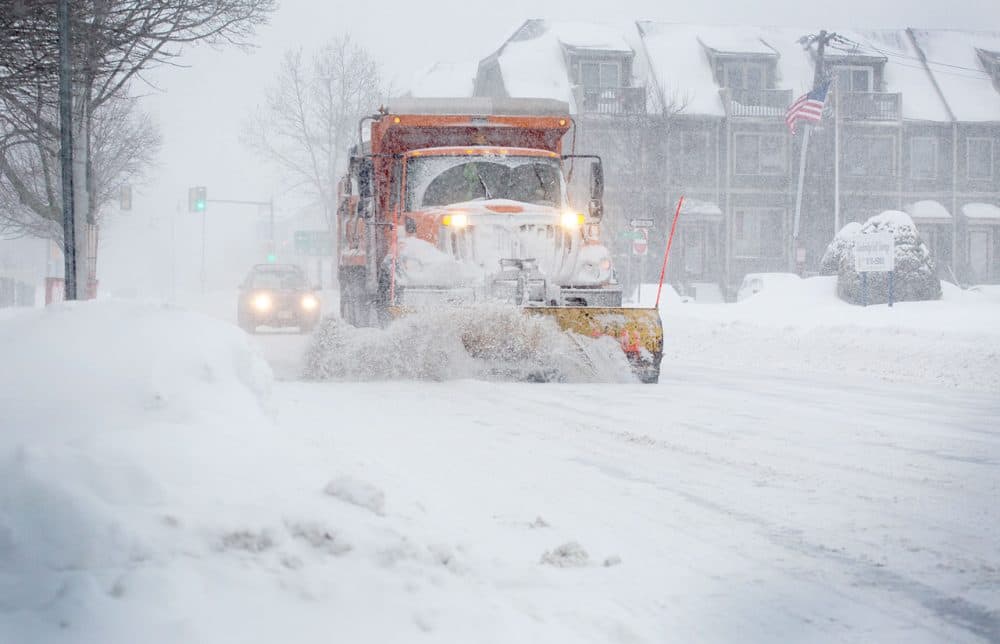 This article is more than 7 years old.
You can now check the status of snow removal efforts in your neighborhood in real time thanks to a new online tool called Boston Snow Stats.
Mayor Marty Walsh launched the tool Monday afternoon, just as another storm was dropping several inches of snow on Boston. Dubbed as an online platform for residents to access information about snow removal operations any time, Boston Snow Stats is a collaboration of the city's public works department, the Department of Innovation and Technology and the mayor's Office of New Urban Mechanics.
"With this tool residents will now be directly connected to the snow and ice removal process in their neighborhoods," Mayor Marty Walsh said in a statement.
Here's how it works: Residents can go to snowstats.boston.gov and enter their address to see snow removal efforts where they live. The online platform will show the percentage of streets plowed and the number of miles plowed in a particular neighborhood. The tool also shows the number of snow plows on duty and the amount of time they have been on duty.
Here's an example using WBUR's address Monday afternoon: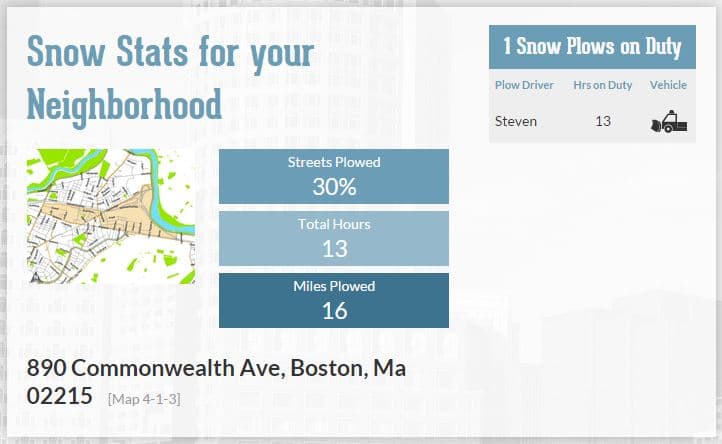 The platform also provides a snapshot of the city's current snow response, including the number of active snowplows on the street, the number of staff on duty as well as the current phase of snow response and the tasks completed during that phase. The tool also shows snow stats for the season, including total miles plowed, total hours spent plowing, the amount of salt used and the season's total snowfall.
Here's how things looked just before 5 p.m. Monday:


The snow stats platform is part of the city's broader effort to use real-time data to engage the community, according to Walsh.

New online tool, Snow Stats, will bring the people of #Boston closer to gov't. Check it out, here: http://t.co/WntlHs50Ko #BOSnow

— Mayor Marty Walsh (@marty_walsh) February 2, 2015