Patriots Super Bowl Victory Parade Postponed Until Wednesday
This article is more than 8 years old.
It looks like the duck boats will have to hold off a little longer. The victory parade celebrating the New England Patriots' 28-24 win against the Seattle Seahawks Sunday has been pushed back to Wednesday, the mayor's office said Monday evening.
"Due to today's bad weather and the worsening forecast for tonight, the New England Patriots and the City of Boston have made the mutual decision to postpone the victory parade until Wednesday, February 4 at 11 a.m.," Mayor Marty Walsh said in a statement. "We thank everyone for their flexibility and patience during the planning of this parade and we look forward to celebrating with Patriots fans during better weather on Wednesday."
The Patriots' parade was originally scheduled for Tuesday at 11 a.m., despite Monday's snowstorm. In a noon press conference Monday, Walsh said victory parades generally take place 48-72 hours after the game. He said the parade had been scheduled for Tuesday instead of later in the week because "a lot of [the players] will be getting out of town after that and enjoying the victory with their families probably in warmer places."
There will be 25 duck boats featured in Wednesday's parade. The parade route will begin at the Prudential Tower and end at City Hall. Unlike previous victory parades, there will be no rally at City Hall Plaza due to this week's weather conditions.
Earlier Monday, Walsh also urged fans to continue to celebrate responsibly during the parade, noting that Sunday's celebrations were mostly peaceful. There were no arrests in Boston Sunday related to fans celebrating.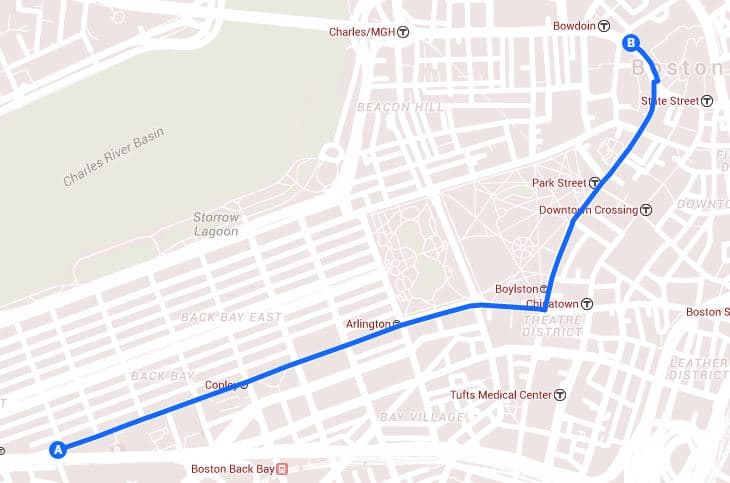 To accommodate the parade, there will be temporary parking restrictions on the following streets:
- Belvidere Street (from Huntington Avenue to St Cecilia Street)
- Dalton Street (from Belvidere Street to Boylston Street)
- Boylston Street (from Massachusetts Avenue to Tremont Street)
- Tremont Street (from Boylston Street to Cambridge Street)
- Cambridge Street (from Tremont Street to Staniford Street)
- New Sudbury Street (from Cambridge Street to Congress Street)
- Congress Street (from New Sudbury Street to State Street)
- State Street (from Congress Street to Court Street)
- Court Street (from Tremont Street to Cambridge Street)
- New Chardon Street (from Cambridge Street to Merrimac Street and Congress Street)
- Staniford Street (from Cambridge Street to Merrimac Street)
- Plympton Street (from Albany Street to Harrison Avenue)
- East Dedham Street (from Harrison Avenue to Albany Street)
- Cambria Street (from Boylston Street to end at Hynes Center garage)
This article was originally published on February 02, 2015.