'Whatever, My Love'—New Album From '90s Boston Indie Rock Star Juliana Hatfield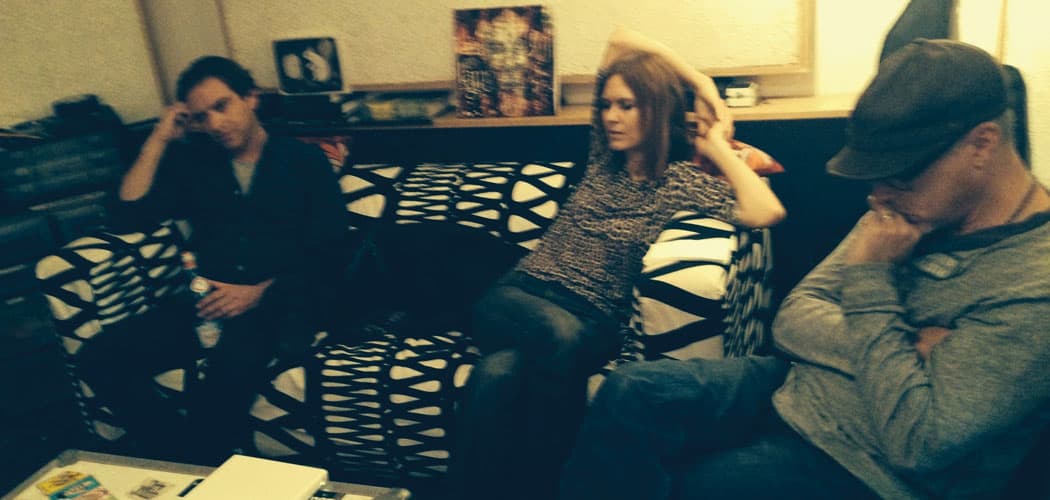 This article is more than 6 years old.
For a spell in the mid-1990s, Juliana Hatfield was an "it girl," the darling of alt-rock nation, a 20-something woman whose music was featured on MTV and whose face was splashed on the cover of hip rock magazines.
It wasn't the most pleasant of times for the Boston-area singer-guitarist. Hatfield wanted her music to be heard—that was a goal from the get-go when she started the Blake Babies trio in 1986, playing clubs like the Rat in Boston's Kenmore Square.
"I thought what I was doing was really important and the whole world was going to be blown away by it," Hatfield says, with a laugh, admitting that she (then on bass) and Freda Boner (on guitar) were just learning their instruments. "I was delusional, but I had to believe it in order to be able to do it."
Hatfield was reserved to begin with, but, post-Blake Babies in 1991, she transitioned from fringe indie girl to alt-rock star. "My Sister" was a hit in 1993 and with the attention came a singer-songwriter-guitarist increasingly at odds with the star-making machinery.
"I'm not a very enthusiastic self-promoter," Hatfield says from her Cambridge home. "I was so deeply uncomfortable with being an object, with being the subject of a photo shoot, a visual object. I didn't really know how to deal with that sort of attention. I know people who do what I do and really love the attention and know how to manipulate it and have fun with it and use it to their advantage, to present themselves in a way that makes them really cool, but I can never figure it out. I envied people like Billy Idol who had this image: spike the hair, lip snarl, throw on a leather jacket, boom, you're done."
"I didn't know how I wanted to be perceived. I felt like a very complicated person and I didn't know how to simplify it in something that could be presented over and over again, or digestible. I guess I wanted to be seen as a complex personality, but that's not easily translatable. I was a very confused, very miserable person."
Hatfield, who has always been among the most introspective of rockers, addresses some of this on her new album, "Whatever, My Love," due out Feb. 17—particularly on the song "Blame the Stylist." "She made me look like a whore," she sings. "Who am I being sexy for?"
At various points, Hatfield, now 47, has moved away from music, or at least, has talked about doing so. "I feel like I should be doing something more grown-up or something more respectable," she says, "but I just feel yanked back over and over again. It's like being in love with someone who drives you crazy. You think you want to get away, and you try to get away and you just keep getting pulled back. It's almost like it's out of my hands. I can't quit it. I keep trying, but I just can't fight it anymore."
Three years ago, Hatfield did a one-year stint at the School of the Museum of Fine Arts in Boston, and still spends time drawing and painting—that and walking her 5-year-old chocolate lab, a female named Charlie.
"I'm doing other things privately," Hatfield says, "but I do make a modest living with music and I'm always reminding myself of how lucky I am that that is the case. And I'm also still interested in playing and writing. If I lost all the desire to play and to write, I would not do it anymore because I can't fake anything."
In 2012, Hatfield put out an eponymous album of cover songs—by The Who, Led Zeppelin, Ryan Adams, Liz Phair and others on her own Ye Olde Records label. The following year saw a mostly acoustic disc, "Wild Animals."
"I've been putting out records regularly, almost yearly, in some form or another," she says, "but very under the radar. It feels like there's a little bit more attention around this record"—on the Mystic, Connecticut-based label, American Laundromat—"but not a whole lot. It's a return to playing with [drummer] Todd [Phillips] and [bassist] Dean [Fisher]. That is something that's new for me."
This is only the second album for this "gang," as Hatfield calls them, the first being The Juliana Hatfield Three's 1993 breakthrough album, "Become What You Are." Hatfield's discography includes 12 solo albums; four with Blake Babies (including a 2001 reunion); two as Some Girls, with Blake Babies' Boner (now going by Freda Love Smith) and Heidi Gluck; and one as Minor Alps with Matthew Caws of Nada Surf.
As to how a Juliana Hatfield Three record differs from a Juliana Hatfield record, she says, "There's a fine line between total autonomy and partial autonomy—wait, is that even a thing? Is that an oxymoron? Being a solo artist, it can be lonely, but being in The Juliana Hatfield Three I don't feel so alone. Todd and Dean and I are like a gang, but, at the same time, my name is still out front. I guess I'm not willing to relinquish all of the control. I still like to be able to say, 'No.' I ultimately have veto power and I am the 'leader' of the band, but I'm not dictating every move they make or every note they play."
The question of how autobiographical the songs are always comes up. Hatfield's songs always sound so personal that the listener finds it easy to believe they're all coming from her experience—although some fans of "My Sister" were stunned to realize she had a brother, but no sister.
"I invented this fictional sister," Hatfield says, "but all the feelings in the song are so real and true to me—envy, yearning, sadness, longing, stuff like that. I do put a lot of personal truths in the songs, a lot of emotional honesty. Sometimes the details are a little twisted around. Sometimes, when I'm saying 'you' I'm actually talking about myself and sometimes when I say 'I' I'm talking about someone else. There's not enough details for people to know exactly what my personal life is like. But emotionally the songs are very personal and very honest."
Some of the songs are relatively new—those include "Push Pin," "Dog on a Chain," "I Don't Know What to Do with My Hands" and "Parking Lots." Others, like "Invisible," "If I Could," "Now That I Have Found You," "Ordinary Guy" and "I'm Shy" date back to the late '90s.
The regrouping and 18-date tour—they're at the Sinclair in Cambridge Feb. 27—are not meant to send a signal like "We're back!"
"We're not looking any further than this upcoming tour," Hatfield says. "That's as far as we've planned. Which doesn't necessarily mean that we won't do more, but we haven't given a thought about doing anything else."
The hooky, guitar-driven, mostly mid-tempo songs on "Whatever, My Love" are some of Hatfield's strongest. The voice is still sweet; the sentiments are often curdled. An occasional burst of (often dark) humor pops up now and again.
In "Ordinary Guy," the singer finds herself falling in love with a junkie, ticked off because "he won't take his medication/he won't take me to the beach." And then yearning for that ordinary guy who "won't play endless head games, who says what he means." It's bittersweet, but also playful and darkly humorous.
"I think it's hilarious, that song," Hatfield says. "I constantly crack myself up. I think people do take me too seriously. I mean I'm very serious about [the music] but in my real life I think everything's hilarious—the way I and other people keep repeating the same mistakes over and over again."
Hatfield has always been self-revelatory in her music, even if, as she says, she mixes fact and fiction. She peels back the layers of her own psyche and considers the fates of others created in her mind. A theory is raised that she is likely more comfortable within those songs than she is offstage or out of the studio, aka real life.
"Yes, definitely," she says. "I often think that my best self is in the music and outside of the music I'm just a bumbling, stumbling fool. That's just the way it is. I have a lot of respect and admiration for the part of me that's in the music. I just feel really glad I have something to show for my time on earth because I don't do so well on the inter-personal realm, which is okay. I feel like it's never been something that I needed, marriage and kids and things like that."
"I'm Shy" is still pretty much on the money, Hatfield admits. "I think that the difference between me now and 20 years ago is that now I'm much more accepting of the way I am," she adds, "much more accepting of my limitations. I'm not struggling against my nature so much. I'm enjoying being alone rather than feeling there's something wrong with me and I should be out there trying to bond with people. I have a lot of trouble communicating in day-to-day life. Communication is a difficult thing and connecting with other people."
And, if you want to break it down further, Hatfield says she's more at ease as a songwriter or recording artist than performer. "The performance part of my job is more problematic for me," she says, "because I still feel like I have a lot to prove mostly that I can be a charismatic, dynamic, skillful performer. And I feel like I'm constantly trying to get my shit together. I feel like I don't get the satisfaction onstage as much as I do in the studio. Writing and recording the songs, I'm sort of in heaven because I have the time to work with everything and let it come together with time.
"But on stage you kind of have to deliver right then and there and I'm kind of scatterbrained sometimes and I have trouble just getting it all together and knowing how to deal with it all. I'm kind of embarrassed. I feel like at this point I should have figured it out. I do it OK but I feel like all the elements are not all there every night. Once you get on tour and get in the groove I can sort of reach a higher level of success. Then, the tour's over and I start all over again."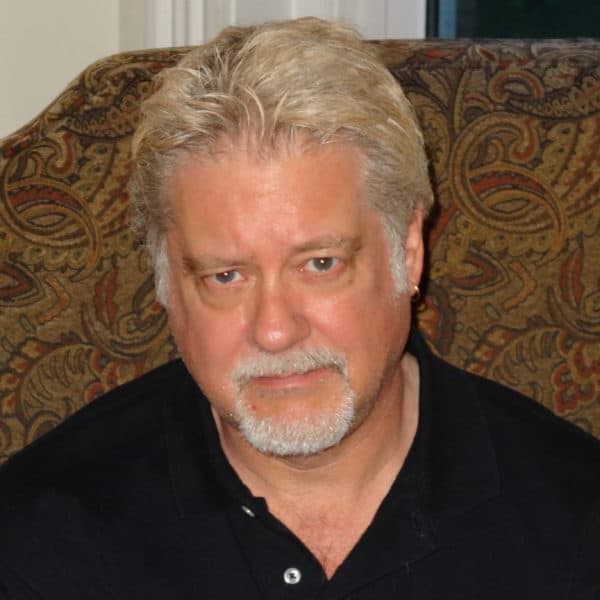 Jim Sullivan Music Writer
Jim Sullivan writes about rock 'n' roll and other music for WBUR.