Mass. Businesses Increasingly Help Workers Manage Winter Commutes
03:32
Play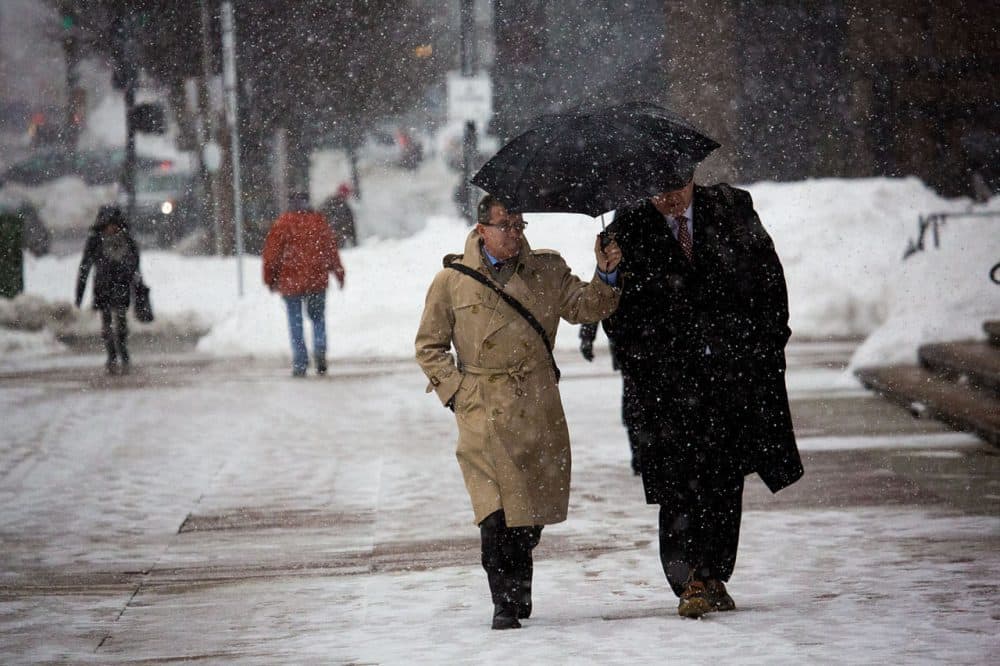 This article is more than 6 years old.
Each workday, Christopher Clickner takes the MBTA to his job at Liberty Mutual. Well, he tries to.
"Well, I've been working from home for the past couple of days, because I can't get to work," Clickner said. "It's been taking me an hour-and-a-half sitting here to try to catch a bus, and it just hasn't worked at all."
At least when Clickner heads back home, the insurance company he works for is still going to pay him.
"They've been very good about letting you work from home and helping you out with your commute, because they understand," Clickner said.
So too has Evan Brown's employer been trying to help her out with her commute.
"Yesterday I took an Uber that my company paid for, but today, they're not," Brown said.
But the financial services firm she works for is letting her log onto its internal network from home, so she can still log some hours.
As the traffic and MBTA meltdowns continue to disrupt business and the abilities of employees to do their jobs, there's a growing realization among Boston-area companies that they need to do more to help their employees manage the enduring slog of getting in the office door.
Garrick-Santo Landscape Company in Malden is going to unusual lengths to accommodate its 70 workers.
"We do set up our hub with air mattresses," said account manager Mandi Maloney. "We lay out food. We have plenty of coffee. Make sure they have a safe place to stay. During the longer storms, we make sure that they're here, and they don't get stuck in the commute."
'Impact Is Hard To Quantify' But Workers' Struggles Costs Businesses
Taking the commuting strain off of workers is something the Greater Boston Chamber of Commerce is advocating. In an email to members late Wednesday, chamber President Paul Guzzi recommended companies give workers flexible hours, reimburse their parking and provide private shuttle service.
That may cost, but Guzzi says this crisis is already costing big time.
"The impact is hard to quantify," Guzzi said. "Impacts vary by industry."
Guzzi said his organization plans to work with state and local leaders in the months ahead. He said fixing the aging transportation infrastructure is a top business priority. Still, Guzzi doesn't think this muddle will dampen economic development in Massachusetts for long.
"Talent," Guzzi said, "that is what attracts companies to come to the Greater Boston area, and I don't think we will lose that, independent of this weather."
But standing at a bus stop in Allston, Boston College senior Juliette Reynolds says her internship is dependent on the weather.
"I personally want to go into the office," Reynolds said. "I like to get paid. But if I'm out here for another 30 to 40 minutes, I might call it a day. There's no point in commuting two-and-a-half hours in, to be there for an hour, and commuting two and a half hours back."
Companies may come to Boston for the talent, but right now Boston is having a hard time getting the talent to work.
This segment aired on February 19, 2015.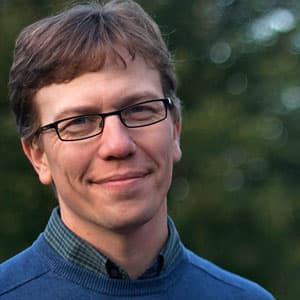 Curt Nickisch Business & Technology Reporter
Curt Nickisch was formerly WBUR's business and technology reporter.