MFA Receives Trove Of Art Seized By The Nazis
03:27
Play
This article is more than 6 years old.
The Museum of Fine Arts, Boston is receiving a major gift of 186 works seized by Nazi forces in 1938.
It's taken decades for the donor's family to recover the famed collection that includes fine jewelry, rare books and paintings. The objects have taken a fascinating journey between Vienna and Boston.
One of the confiscated works is a Dutch painting of a man on a horse titled, "A Dordrecht nobleman on horseback with retainers and grooms." But instead of focusing on the front of the canvas, MFA curator of provenance Victoria Reed points to numbers and letters on the back. They've been drawn, etched and stamped onto the painting's wooden stretcher. That's the frame that holds the canvas taut in its rectangular shape, and this one has quite a story to tell. Reed calls it a biography.
"It's kind of like the painting's passport," Reed explained. "It has these marks and labels that help us trace its movement over time."
Reed's job is to research the history of ownership for every object in MFA's massive holdings. When this 186-object collection was proposed as a gift she dove into confirming origin stories and filling in any gaps that may have speckled any of the art pieces' biographies.
The collection was originally amassed by the Baron and Baroness Alphonse and Clarice de Rothschild of Vienna. They were members of the internationally successful Rothschild banking family, and Reed says they bought this painting for a recording-breaking price at auction in the 19th century.
'Methodical' Record-Keeping By Captives Traces Art History
"When the Nazis confiscated the collection they assigned every work of art a number," Reed explained, "and that number was proceeded by Alfonse de Rothschild's initials — so you see on the painting 'AR857' written in several places."
The Nazis were methodical record-keepers, and Reed says that meticulousness helped her piece together the painting's trajectory. It, along with other works from the Rothschild collection, were put in storage in Vienna. Then it was moved to an abbey before being relocated to a facility built in abandoned salt mines.
Reed continued to trace the journey on the work's back.
"The Allies put their own number on their painting '4071,' which you see here," she told me.
"It's true, it tells a story," Bettina Burr said of the painting's narrative. It also captures her family's multi-generational quest to recover their prized collection.
"Namely that it was taken by the Nazis in 1938/39, and then it was recovered by the Monuments Men after the war, and eventually came back to the family," she continued, referring to the members of the Allied force's Monuments, Fine Arts and Archives program, who were charged with finding, preserving and returning culturally important works confiscated by Hitler's forces.
(Burr also said no one in her family was harmed when the Nazis seized the Rothschild properties and legendary collection of art.)
But some pieces took different paths than others. Part of the Rothschild collection stayed in Austria, where they were recovered by Burr's grandmother (including the aforementioned painting). She brought those pieces to the U.S.
But the Austrian government retained some works for its museums. Burr's mother, Bettina Looram de Rothschild, picked up the effort in the '90s when laws were instituted that required the restitution of art taken or looted by the Nazis.
Now Burr, a 68-year-old former teacher and MFA board member, is giving 186 recovered works to the museum.
MFA director Malcolm Rogers is grateful for the historically important, profoundly personal family gift. He reflected on the fact that Adolph Hitler had plans to put the Dutch painting — and 13 other works from the family's trove — in his own museum he wanted to build in Linz, Austria. It would've been called the "Fuhrermuseum."
"That in and of itself is a fascinating story," Rogers said. "The grandiosity of those plans, the fact of the effort to build the collection was Europe-wide, while he was concentrating on conquering the world — art had such power for him."
Bettina Burr says she's proud of her mother and grandmother's efforts and calls the gift and the upcoming MFA exhibition a homecoming.
She said she was very pleased "to have these pieces finally be in one place, and to know that they will be cared for — and perhaps admired."
"Restoring a Legacy: Rothschild Family Treasure" opens at the MFA on March 1 until June 21.
More Photos From The Collection: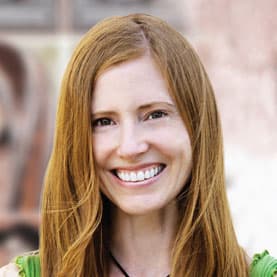 Andrea Shea Senior Arts Reporter
Andrea Shea is WBUR's arts reporter.