Slashing The Pink Ribbon From Beyond The Grave
This article is more than 6 years old.
We've written about "Pink Fatigue," "depinkification," "pinkwashing," "Taking on the Pink Juggernaut." It's getting to the point that every pink-tinged October also brings a backlash arguing that National Breast Cancer Awareness Month has perhaps jumped the shark.
But never have I read as powerful and furious an indictment of the current breast cancer scene as a piece by longtime Los Angeles Times reporter Laurie Becklund, As I Lay Dying. She died of metastatic breast cancer on Feb. 8, a postscript notes, but I suspect her writing will live virally on for a long time. An excerpt:
Promise me, I told my friends and family, that you'll never say that I died after "fighting a courageous battle with breast cancer." This tired, trite line dishonors the dead and the dying by suggesting that we, the victims, are responsible for our deaths or that the fight we were in was ever fair.

Promise me you'll never wear a pink ribbon in my name or drop a dollar into a bucket that goes to breast cancer "awareness" for "early detection for a cure," the mantra of fund-raising juggernaut Susan G. Komen, which has propagated a distorted message about breast cancer and how to "cure" it.

I'm proof that early detection doesn't cure cancer. I had more than 20 mammograms, and none of them caught my disease. In fact, we now have significant studies showing that routine mammogram screening, which may result in misdiagnoses, unnecessary treatment and radiation overexposure, can harm more people than it helps.
Laurie Becklund tells her own story of unexpected cancer recurrence; she describes grappling with her new identity as someone who was surely dying, and her encounters with other women in the same situation; and she expresses her outrage at how the medical establishment and the breast cancer world have failed such patients. Part of her conclusion:
The most powerful organization in the breast cancer universe, Susan G. Komen , has raised $2.5 billion over the last 20 years, much more than many corporations will ever earn. Yet Komen channels only a fraction of those funds into research or systems to help those who are already seriously sick. Most of that money continues to go to a breast cancer "awareness" campaign that is now painfully out of date.

We need people — patients, doctors, scientists, politicians, investors, families — to make a fresh start. We must create a new system of data collection and an open, online, broad-range database about patient histories that will provide information invaluable to those who've been given a death sentence. Patients as well as doctors must contribute.

It will come too late for me.
One perhaps slightly heartening postscript: It will indeed come too late for Laurie Becklund, but as Rachel Zimmerman wrote last year, there are such databases in the works: Can we use the crowd to beat cancer? Seeking patient data to save lives.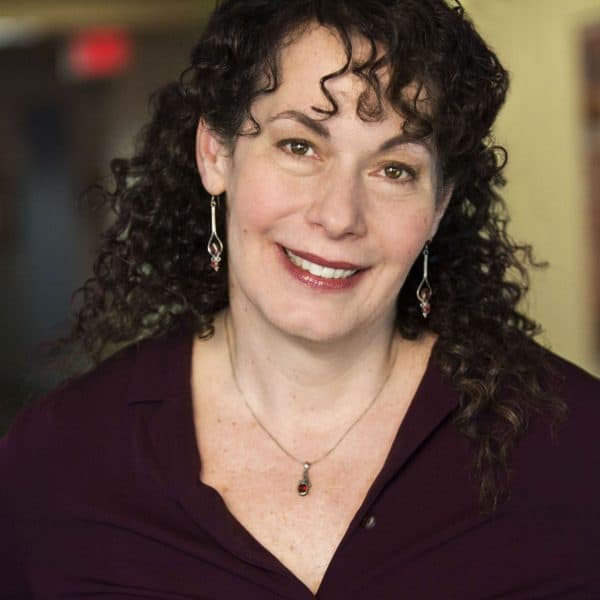 Carey Goldberg Editor, CommonHealth
Carey Goldberg is the editor of WBUR's CommonHealth section.