Keeping Supplies Flowing By Hitting Ice Floes: What It's Like To Be A Coast Guard Ice Breaker
Play
This article is more than 8 years old.
The USC Bollard is one of the Coast Guard vessels assigned the job of breaking up ice along the Massachusetts coastline. Embarking from Hull, Chief Lance DeFoggi and crew head for Hingham Bay with a simple mission.
"There's not a whole lot of science or art form to it. It's you hit the ice, you break it up," DeFoggi says. "And the ice actually breaks with the weight of the ship. That's how we get our capability, not cutting or sawing or anything like that."
The 65-foot icebreaker motors slow and steady into a field of ice, its reinforced steel splitting through chunks the size of small cars.
When ice floes freeze together the water becomes impassable — for an MBTA ferry or an oil tanker — and the Coast Guard has to come out to break it up again.
Stationed in New Haven, Connecticut, DeFoggi's crew is in Massachusetts under the Coast Guard's Operation Reliable Energy for Northeast Winters (RENEW). The program is designed to allow the flow of supplies, energy and emergency resources, as well as to facilitate commerce.
In Breaking Ice, 'The Potential's There For Disaster'
Breaking ice is an important task. The Coast Guard says 75 percent of the heating oil used in the country is transported through New England, New York and New Jersey — and 90 percent of that is delivered by barges.
Keeping waterways passable is also essential to public safety.
"God is with us on this one, because the potential's there for disaster, and it's not just a matter of something burning up or blowing up or burning down," says Capt. Steven Waldron, who commands the Boston Fire/Rescue Marine Unit. "If they can't get up there because some kind of maritime disaster happened or something happened to close one of the bridges, this area could be in major trouble."
Waldron's unit operates fireboats out of Burrough's Wharf in Boston's North End. Daily patrols survey Boston Harbor for things like ice floes, and they're reported to the Coast Guard, which often sends icebreakers the following day.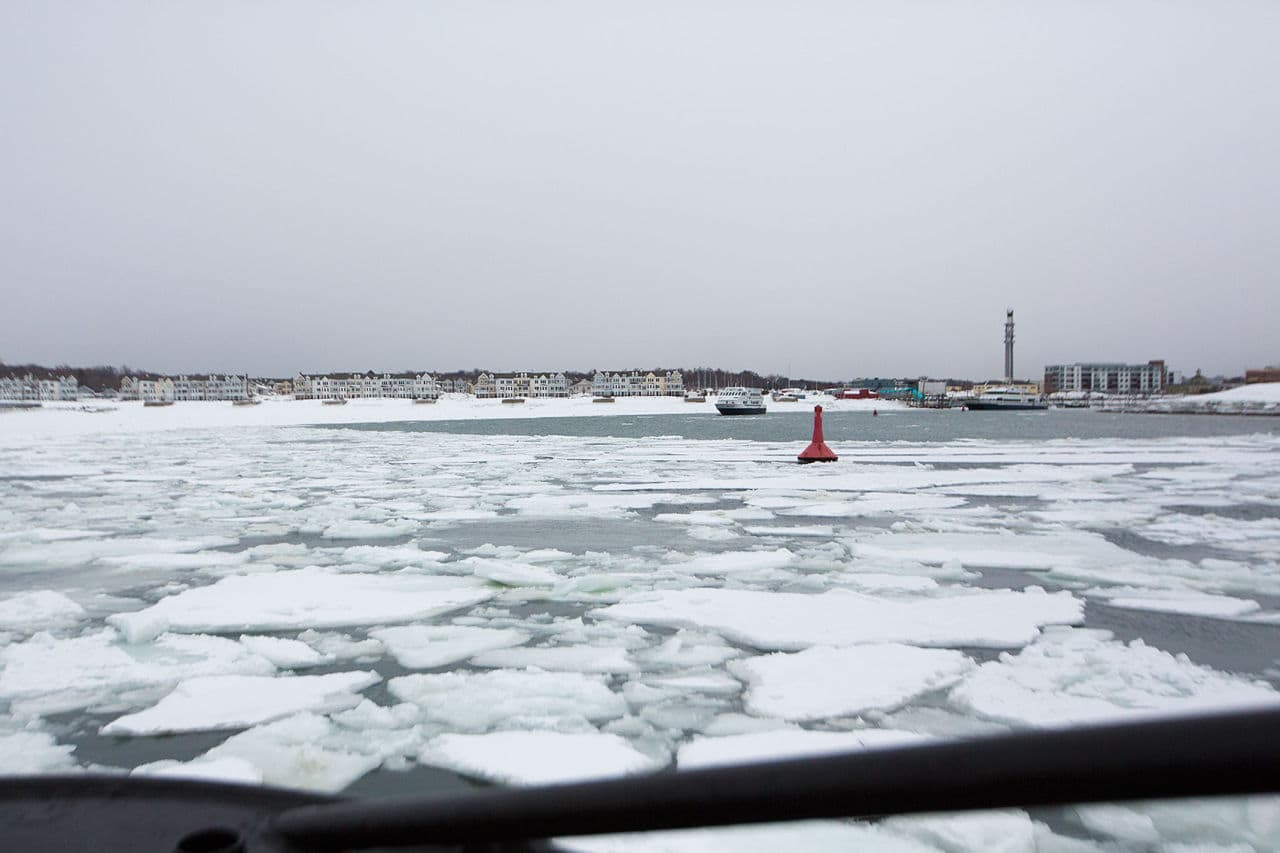 Boston's harbormaster calls this the worst winter since he came on at the harbor unit five years ago. It's the freezing temps causing the most problems, creating maintenance headaches and even freezing a boat in place.
For Sgt. Blake Gilmore, head of the State Police dive team, it's more about the ice than the cold. He says he's recently called off a recovery mission because of the danger of moving ice floes.
"It's a tough thing to make those kinds of calls, but you don't wanna be putting people in harm's way, especially if you're not doing a rescue anymore, you're doing a recovery," Gilmore says. "For the most part, I'm saying probably around 80 percent, we usually can go in and get it done. But there's times when it's just too dangerous to put somebody in the water, and this time of year is probably the worst time."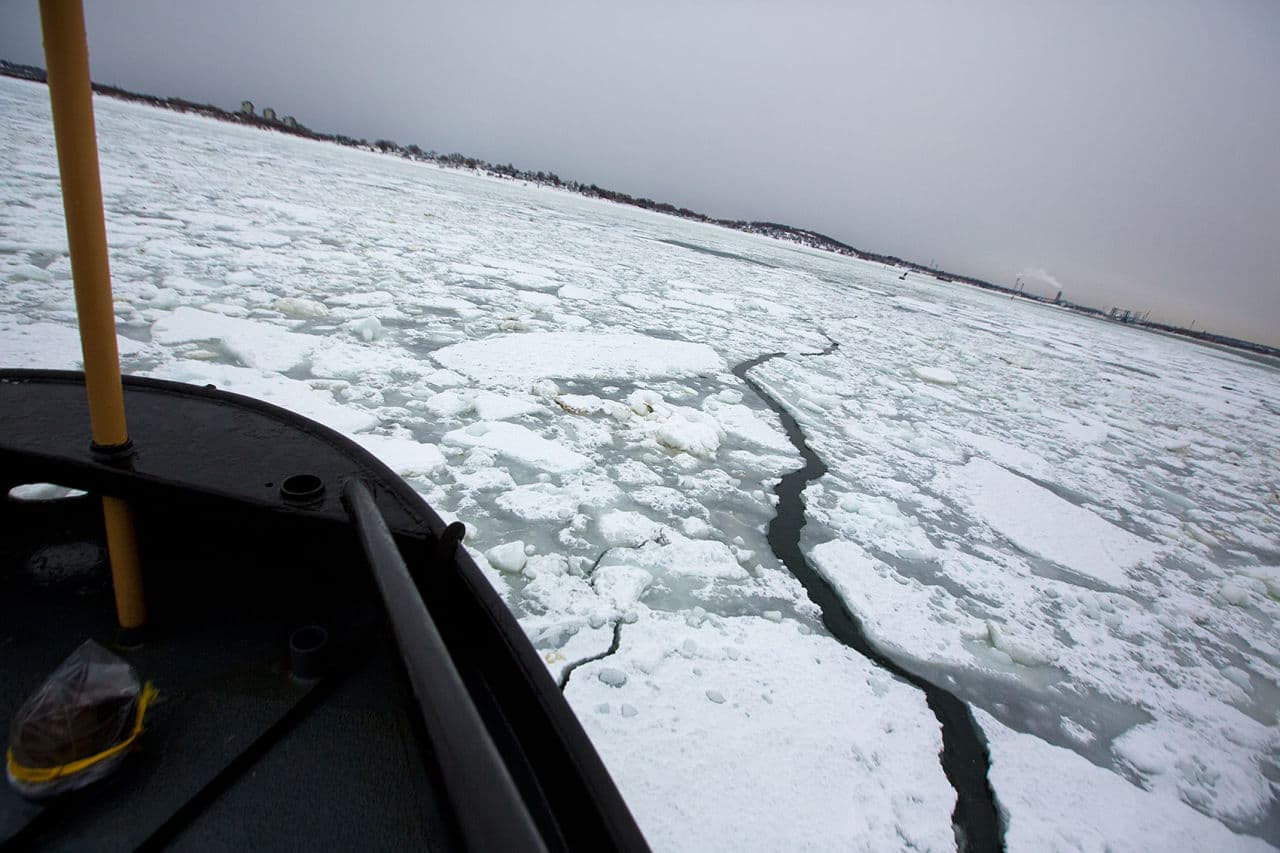 Back on Hingham Bay, DeFoggi and his five mates return from the first mission in a day that will likely include two more. Before coming to Hull, the crew worked the waters of Nantucket and Martha's Vineyard — communities that depend on their harbors more than most.
"Those islands are isolated, and they rely solely on ferry traffic to get heating oil and food," DeFoggi says. "They only have, normally, two to three days worth of food on the shelves in the stores there, so it's very important that we keep those ferry lines open and operating."
Out on Massachusetts waters for two weeks now, DeFoggi and crew have no idea when they'll return home to New Haven. It could all depend on when the ice recedes, and that's not expected for a few more weeks.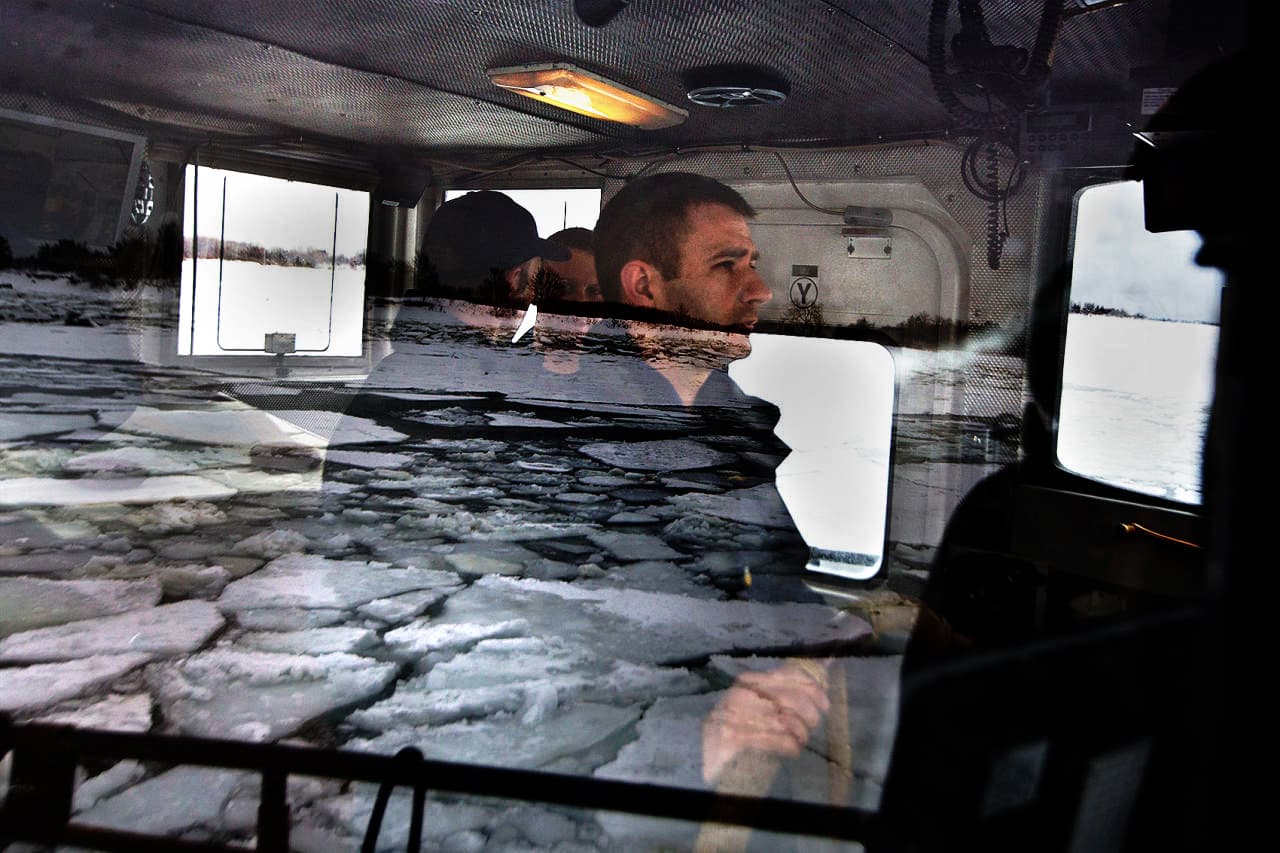 This segment aired on February 27, 2015.