America's Test Kitchen — Cooking Up Something Delicious for Boston?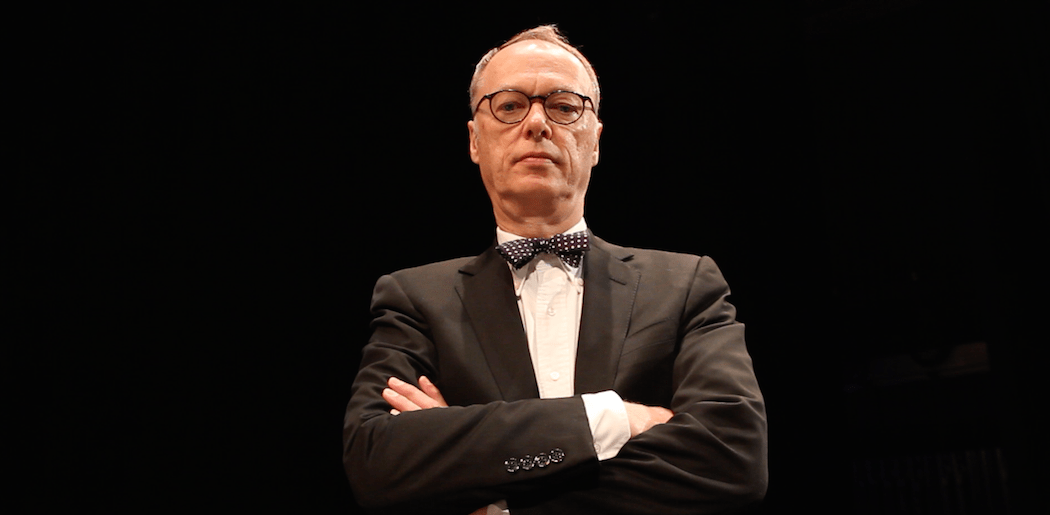 This article is more than 6 years old.
Deep in Brookline, Massachusetts, legend tells of a huge kitchen where dozens of full-time cooks and product testers try out new recipes and gadgets, making the mistakes so that you don't have to burn that cake or buy that overrated garlic press or quesadilla maker. They present their findings through public television and radio, and even through print mediums, such as books and magazines. Fans of America's Test Kitchen, rejoice! Host (and food enthusiast) Christopher Kimball is bringing all of that culinary fun to the Wilbur Theatre in Boston for America's Test Kitchen Live on March 5.
Since 1993, Kimball and his team have produced the magazine Cook's Illustrated, and in 2001, they launched the television show "America's Test Kitchen." Today, America's Test Kitchen is responsible for two TV shows, a radio show and podcast, a library of books and magazines, and an online cooking school.
I asked Kimball whether he thought that his audience's tastes and palates had changed, and he said that meat and potatoes (and chocolate) were the highest rated foodstuffs up until a few years ago, when he and his team began to see greater interest in fresher, healthier ingredients and big flavors. Kimball also noticed that the show's audience was more familiar with the cooking of the world through TV shows, restaurants and local supermarkets.
The show's live events, which developed through various question and answer sessions at bookstore signings, began in November of 2013.  Now, with a history of nearly a dozen events, the America's Test Kitchen crew has put together a spectacle that is part cooking show, part backstage tour. Audience members will be treated to a private look into the process of taping two hit public television shows, and they'll get to witness exclusive footage of some of the show's more memorable on-air bloopers — apparently Christopher nearly burned down the "Today Show" kitchen. Of course, food itself plays a role, too, with taste tests and live food science experiments.
The true heart of the upcoming show, however, is its interactive nature --  as Kimball puts it, "It's a live show, they can talk back!" He feels it is important to provide audiences with a conversation and personal experiences, and he himself enjoys that intimate experience too.  "Instead of looking at a camera, I can actually see 1,000 faces in the audience and have a chance to interact with some of them," he explains. Before opening up the floor for questions, audience members are even invited on stage to join Kimball for a chocolate taste and "sniff" test, to see if their olfactory senses are up to snuff.
In the end, nothing compares to seeing cooking live. While you can get an idea of what a dish will look like by reading a recipe, actually smelling onions simmering on the stove, seeing the color of cookies changing in the oven, and hearing the sizzle of bacon is what makes the culinary experience truly rewarding. It's why guests congregate in the kitchen at a dinner party. If you love cooking and you entertain, you know that what Kimball says is true, "Anyone who cooks has a lot in common with everyone who cooks, and that shared experience is what makes a live event like this so much fun."
Robin Allen LaPlante is a local arts administrator who is skilled in the mystical arts of social media, musical theater and arts marketing. When not working as a marketing & communications manager at From the Top, she fills her time baking delicious goodies, camping with her family, or playing with the crazy theater-makers at New Exhibition Room.
Related