That Dirty Water You Love Isn't Frozen Solid: Don't Walk On The Charles River, Police Warn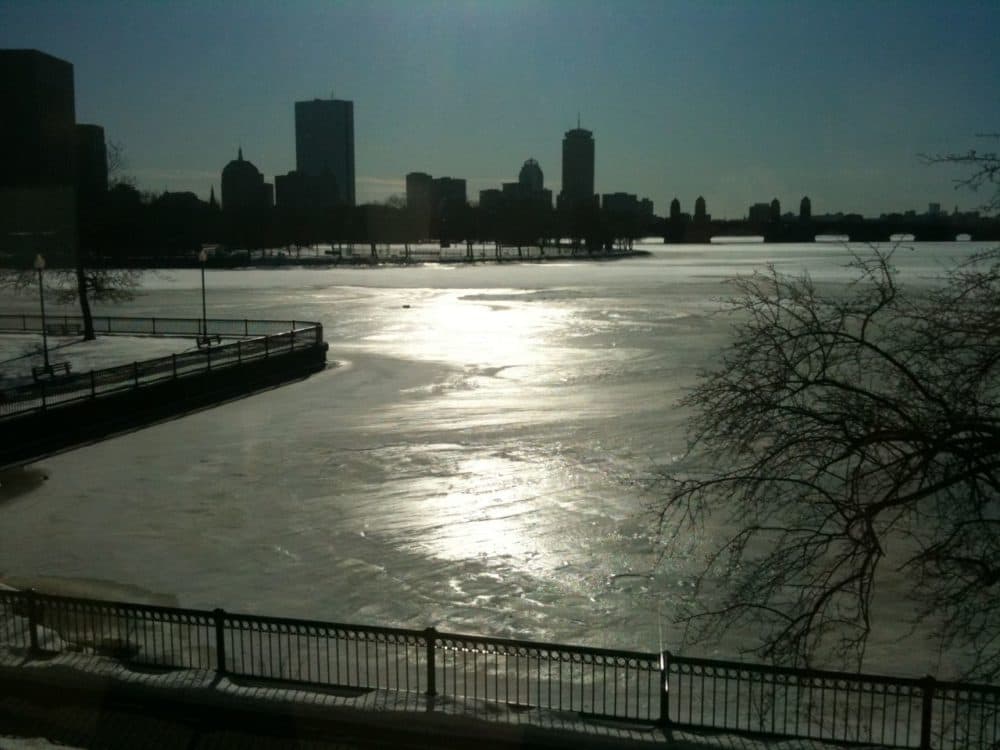 This article is more than 5 years old.
Police and state officials are reminding Bostonians that although the Charles River may look like it's frozen solid, it's not.
Officials are asking people not to walk on the river, warning that the unstable and weak ice caused by the Charles' constantly changing water levels poses significant danger to anyone who steps on its surface.
"Unlike many ponds on which people ice skate in the winter, the [water] level of the river changes constantly every day (as much as two-feet) due to a number of factors," said a joint statement issued by State Police and the Department of Conservation and Recreation.
The statement warned that the changing water levels can "have the effect of lifting the ice, causing it to crack and break," or could leave an "air-void" between the ice and the water, both making it more likely for people to fall through.
Authorities said signs have been placed along the river to warn people of the dangers of standing atop the ice.