Boston School Committee Picks LA's Chang As New Superintendent
Resume
The year-and-a-half-long search for a new leader of the Boston Public Schools is over.
After narrowing a wide field of candidates for BPS superintendent down to four finalists, the Boston School Committee chose Los Angeles school administrator Tommy Chang in a 5-2 vote Tuesday evening.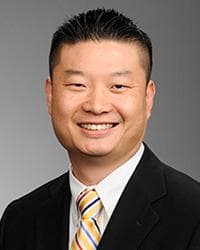 In Los Angeles, Chang is a local instructional superintendent, who oversees more than 130 under-performing schools.
Boston School Committee Vice Chairman Hardin Coleman said Chang stood out from the finalists in several ways.
"Through the interviews he always gave the clearest examples of how he would drive change and improve performance in a collaborative and thoughtful manner," said Coleman.
Chang, 39, was the youngest of the finalists. A native of Taiwan, he and his family came to the United States when he was 6 years old. (Read his bio and BPS application here.)
The candidate who received two of the committee's seven votes was Pedro Martinez, a superintendent-in-residence for the Nevada Education Department.
Before the vote, several speakers noted that Latinos account for 40 percent of the Boston Public Schools student population and said it was time for Latino leadership.
Erika Sanchez, who has three children in Boston public schools, said she was "very, very disappointed," but not surprised by the vote.
"I know that the mayor was asking people to vote for this man," Sanchez said. "They don't think about the people sending their children."
Earlier Tuesday, The Boston Globe reported, according to unnamed sources, that Chang was Mayor Marty Walsh's pick.
"I want to congratulate and welcome Dr. Tommy Chang as Boston's selection for the new superintendent of public schools," Walsh said in a statement after the vote. "Dr. Chang will provide the leadership that our school system needs, and I am confident that his innovative views on education will move our students forward. We need a transformative leader and that is Tommy Chang."
The list of four finalists was reduced to three before the school committee even began the voting process. Dana Bedden, a superintendent in Richmond, Virginia, withdrew from consideration, opting to stay in his current role.
With the search completed, city officials said they now want to help Chang make his transition to Boston.
"The objective now is to surround and celebrate the leader we have," said Tito Jackson, chair of the Boston City Council's Education Committee. "We have to close ranks because this is really about the children."
The school district's goal has been to have a new superintendent in place by July 1. But school committee members said they could complete contract negotiations and have Chang on the job sooner than that.
This segment aired on March 4, 2015.