Wellesley College To Admit Transgender Women
Play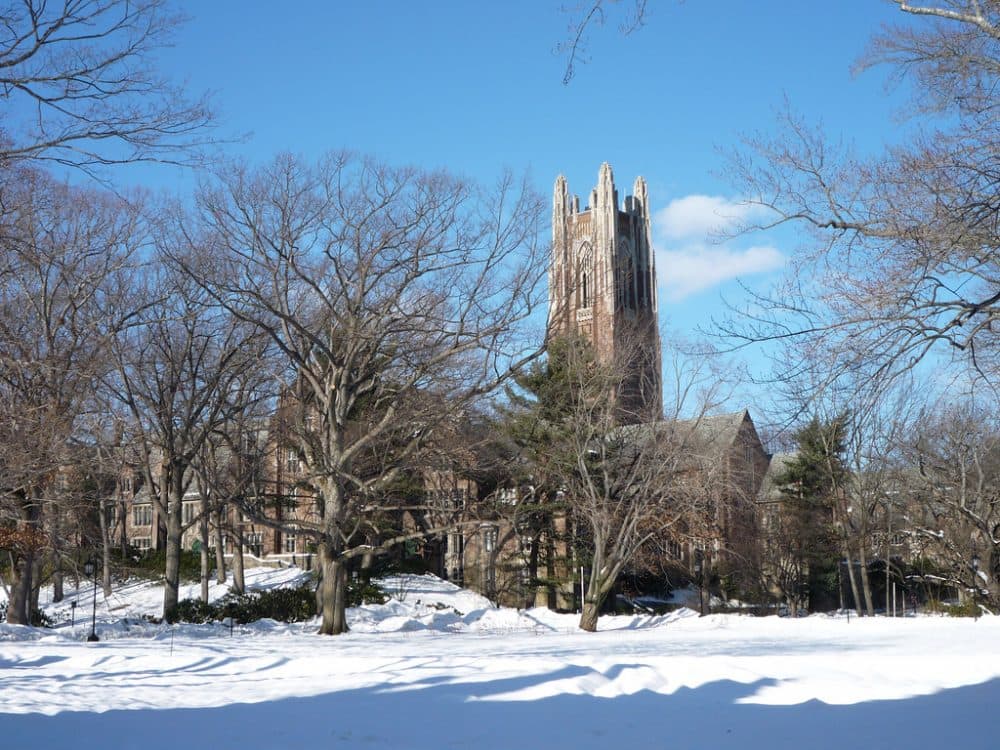 This article is more than 7 years old.
Wellesley College has decided to admit transgender women.
President H. Kim Bottomly and Laura Daignault Gates, chair of the school's board of trustees, said in a letter that the women's college will "consider for admission any applicant who lives as a woman and consistently identifies as a woman."
The new policy goes into effect for students who apply this fall for admission next year, though the college has yet to decide how to implement the policy.
Wellesley has long permitted women who change their gender identity once at the college to remain enrolled. The new policy also affirms that.
"I think that we realized that some of our ideas about gender and societies as a whole were very much outdated, the most common misconception being conflating gender and sex," said freshman Sofie Werthan, the student on the president's advisory committee that recommended the change.
The move puts Wellesley on a growing list of women's colleges that accept transgender students who identify as women.
Since November, Simmons College in Boston has relied only on how a student identifies herself in her application essay and her letters of recommendation.
Dean of Students Sarah Neill says Simmons doesn't know whether the school received more applicants who are transgender last fall, because so long as applicants identify as women in the application, it doesn't ask any questions.
"In some respects it was essentially a decision to codify a practice and to be more transparent about that," Neill said. "And what we were beginning to realize and recognize is that we had current students in our midst who were transitioning or discussing possible transitions, seeking support to transition, and increasing numbers of inquiries to our admission office with questions about this."
Mount Holyoke College, in South Hadley, goes further than the other women's colleges in the state. It accepts any students except those who are born male and identify as men.
President Lynn Pasquerella says there has been some pushback from alumnae.
"From some who wonder whether this means that we've become a coeducational institution, who really don't understand in some cases this notion of gender fluidity," Pasquerella said.
And Pasquerella said it's not necessarily older alumnae who oppose the new policy.
"It runs the range of classes. There are many so-called radical feminists who believe that anyone who has lived life as a biological male thereby has male privilege and doesn't belong at an institution like ours," she said. "There are others who for conservative religious reasons or philosophical views are opposed to accepting trans men and trans women. And there are some who are just politically conservative who believe that it's inappropriate to live this lifestyle."
Smith College, in Northampton, is the holdout. It only considers applications from students whose high school transcripts and other academic documents reflect their consistent identity as a woman. But a study group is looking into possible changes to that policy.
This article was originally published on March 05, 2015.
This segment aired on March 5, 2015.