City Launches Inquiry Into Ex-English High Dean Charged With Shooting Student
This article is more than 5 years old.
The city of Boston is investigating the employment history of former English High School Dean Shaun Harrison, who was arrested and charged last week for attempted murder of a student.
"The charges against Shaun Harrison are extremely disturbing and I am greatly concerned because of his role with students at English High School," Mayor Marty Walsh said in a statement. "It's critical that, in addition to a criminal investigation, we take a thorough look at his employment within our public school system to ensure that we are taking the necessary steps to protect students throughout the city."
Prosecutors allege that after a dispute, Harrison committed an execution-style shooting of a 17-year-old male student, who Harrison had enlisted to sell pot in the 55-year-old's "marijuana distribution enterprise." The student was shot in the back of the head, but survived. Harrison was fired by Boston Public Schools after his arrest.
The inquiry into Harrison's employment history was announced Monday and will be conducted by the Boston Public Schools Department of Labor Relations. It will involve interviews with school leaders and other staff members at the multiple schools where Harrison was employed. Walsh also plans to meet Monday with Boston Public Schools and the Boston Police Department to discuss the ongoing criminal investigation.
According to the mayor's office, an initial review of Harrison's school records did not show any evidence that would have linked him to criminal activity in or out of school.
In a statement, Interim Superintendent John McDonough said the department has begun reviewing Harrison's employment history in Boston Public Schools and "when it is concluded, we will share as much of what we learn as is allowed by state law."
A meeting is also planned later this week for the parents of students at English High.
"My top concern remains the well-being of the students at English High School," McDonough said. "I have directed additional staff be assigned to the school to help support students and staff through this difficult time. I spent time at the school on Friday, and I have great confidence in the educators and staff at the school."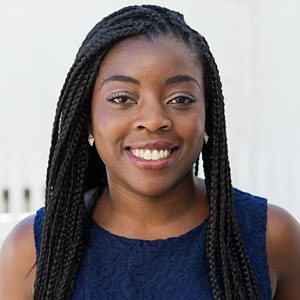 Zeninjor Enwemeka Reporter
Zeninjor Enwemeka is a reporter who covers business, tech and culture as part of WBUR's Bostonomix team, which focuses on the innovation economy.