Massachusetts' Edward Brooke, 1st Black Popularly Elected Senator, Is Remembered
Political leaders from Massachusetts joined hundreds of others at a funeral service Tuesday in Washington, D.C., for Edward Brooke, the first African-American elected to the U.S. Senate by popular vote.
Brooke, a liberal Republican, represented the state in the U.S. Senate from 1967 to 1979. He died Jan. 3 at his home in Florida at the age of 95.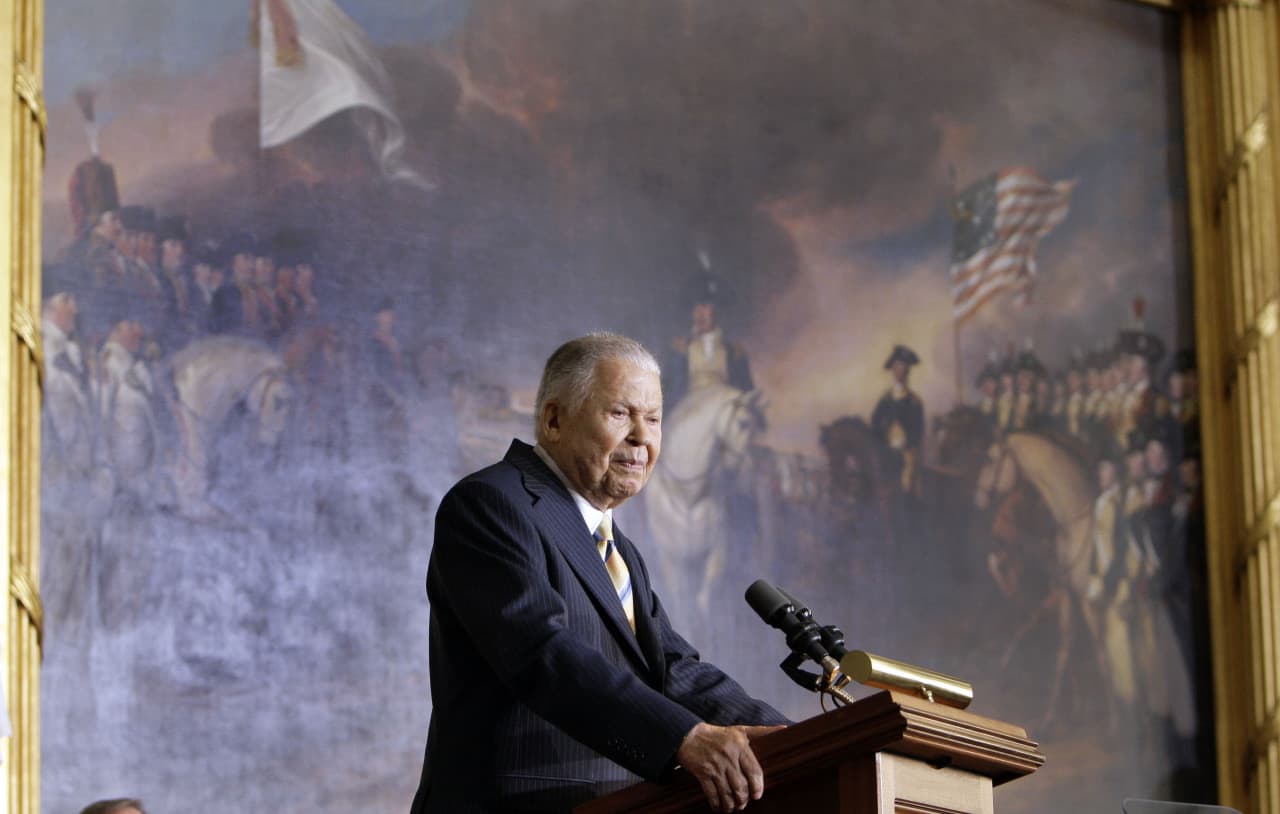 Secretary of State John Kerry, who held Brooke's former seat from 1985 to 2013, eulogized him at the National Cathedral service as "a man of consummate dignity" who stayed true to himself and his beliefs, The Boston Globe reports.
"Senator Brooke shunned the title of trailblazer, but that's what he was," Kerry said.
Eleanor Holmes Norton, the District of Columbia's delegate to Congress, also praised Brooke at the service, the newspaper reported.
"The Senate has always had its share of self-made men and women. Edward Brooke was a self-made senator," she said.
Brooke, the son of a Veterans Administration lawyer, was from Washington. He graduated from Howard University in 1941. After serving in the Army in World War II, he graduated from Boston University Law School and settled in Boston.
Former Massachusetts Gov. Deval Patrick, Sen. Edward Markey and former interim Sen. William "Mo" Cowan attended the funeral, along with South Carolina Sen. Tim Scott, the first African-American senator elected from the South since the Civil War.
Brooke was buried at Arlington National Cemetery.