Big Apple Circus To Pay $100,000 Owed To Boston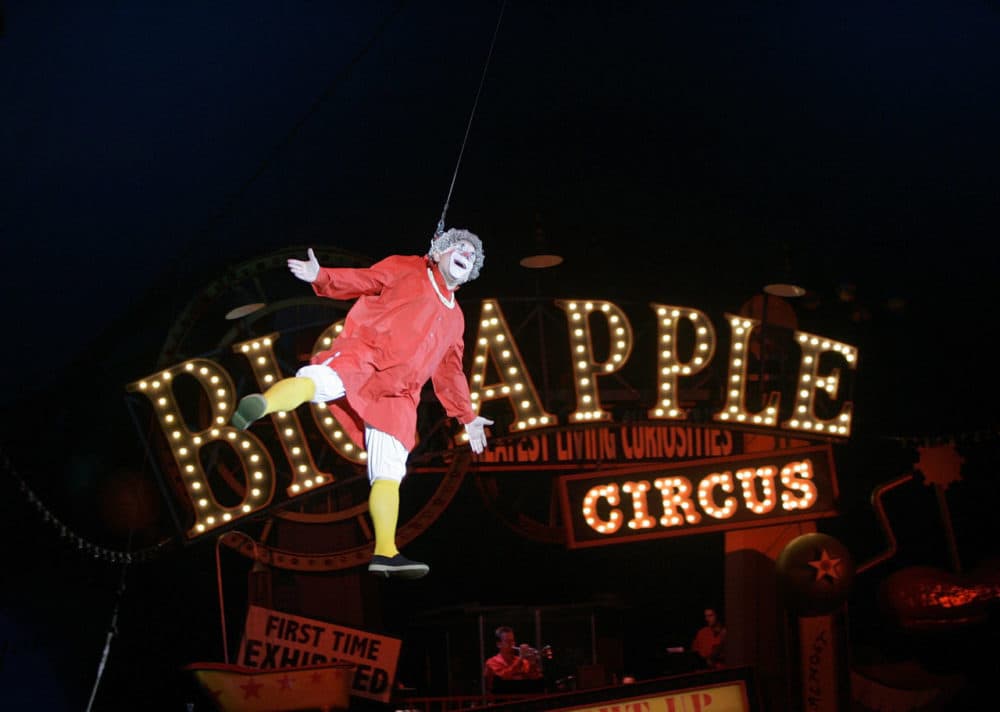 This article is more than 5 years old.
The Big Apple Circus was told that it wouldn't be allowed to hold its annual circus on Boston's City Hall Plaza until it worked out a plan to pay $100,000 it owed to the city.
Mayor Marty Walsh's administration required the circus to start making payments before Big Apple could set up for this year's seven-week run, scheduled to begin March 24. The circus made an initial payment of $20,000, enough to cover the fee for renting the plaza for three months.
Big Apple crews started setting up this week.
While refusing to address the debt issue specifically, Big Apple's Will Maitland Weiss tells The Boston Globe the organization's relationship with the city is "successful and mutually beneficial."
The money is for rent and city personnel, including EMTs and firefighters.