Boston Pride To March In Long-Controversial Southie St. Patrick's Parade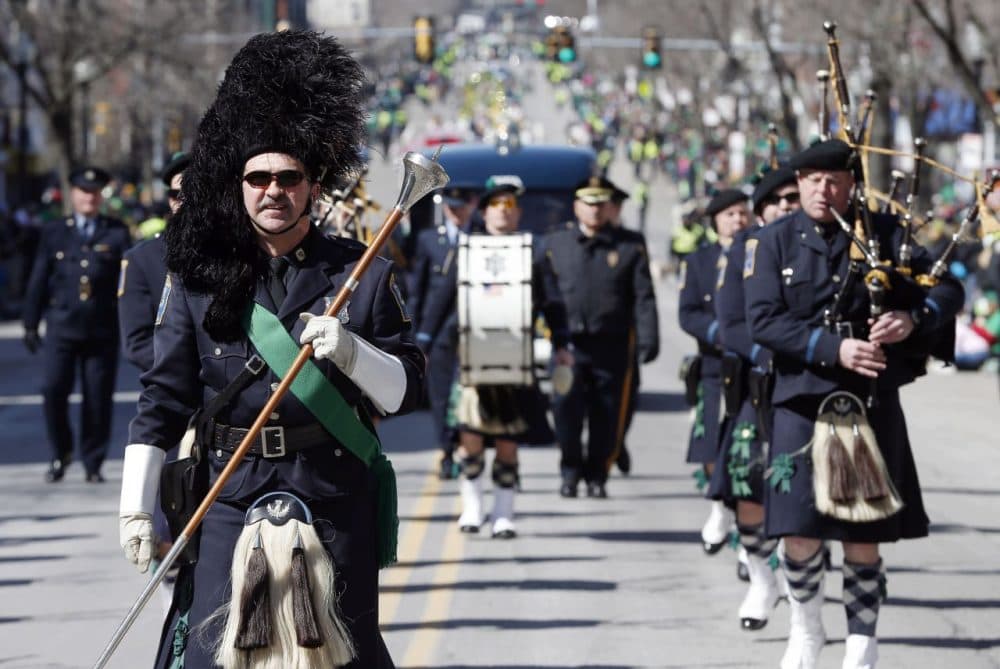 This article is more than 6 years old.
Big changes are in store for this weekend's South Boston St. Patrick's Day parade.
On Friday morning, the prominent LGBT group Boston Pride announced that it will march in Sunday's parade.
That follows the parade's inclusion of OUTVETS, a group representing gay veterans that in December was granted permission to march this year.
The annual South Boston St. Patrick's Day parade has long been controversial for its exclusion of gay groups.
#BREAKING: Boston Pride will march in the South Boston St. Patrick's Day Parade on Sunday! #WickedProud #BostonPride pic.twitter.com/krBl4DvOY5— Boston Pride (@bostonpride) March 13, 2015

"I'm thrilled that the St. Patrick's Day parade is inclusive this year, and the addition of Boston Pride to the list of participants reflects the values of the South Boston neighborhood," Mayor Marty Walsh said in a statement released by Boston Pride on Friday. "With this year's parade, Boston is putting years of controversy behind us."

Walsh will march in Sunday's parade — the first time in 20 years a Boston mayor will take part. The late former Mayor Thomas Menino refused to march in the parade because of its exclusion of LGBT groups.

Last year — his first year as mayor — Walsh followed Menino's lead, refusing to march after unsuccessfully attempting to broker a deal to open up the parade.

In 1995, the U.S. Supreme Court ruled in the case Hurley v. Irish-American Gay, Lesbian & Bisexual Group that the Southie parade organizers could bar LGBT groups from marching, knocking down an earlier decision by the Massachusetts Supreme Judicial Court that led to parade organizers cancelling the 1994 iteration of the St. Pat's parade.

Nearly 20 years after the Supreme Court decision, OUTVETS became the first LGBT group to be granted permission to march.

"We are honored to have the opportunity to march in this parade ..." OUTVETS Commander Bryan Bishop said in a statement released earlier this month. "However, the scope of our mission far exceeds that of any parade. OUTVETS provides a vehicle for LGBT veterans to reconnect with others who served with honor and pride but may have been forced out for something so personal as who they loved."

Boston Pride shared a similar sentiment in its Friday statement.

"While we recognize there is still much work to be done to protect the rights of the LGBT community both here and around the world, and to ensure everyone's rights to express themselves and to celebrate, we are aware of how symbolically important it is for members of our community to be proudly out among their friends and neighbors as a part of this historic parade," the group wrote.

Another Change To Sunday's Parade: Its Route

A map of South Boston's St. Patrick's Day parade route. (Courtesy City of Boston)

Shuttle buses will be available to bring parade-goers to and from South Station Sunday from 10:30 a.m. to 6 p.m.

Additionally, certain MBTA routes will run on altered schedules that day due to the parade, including the Red Line, which MBTA officials warn will frequently bypass Southie's Broadway Station to avoid heavy crowds.

Complete details on the MBTA's St. Patrick's plans are available here.