Key Moments, Evidence From Day 8: Former Tsarnaev Friend Takes The Stand
03:29
Play
This article is more than 5 years old.
Jurors in the Boston Marathon bombing trial on Tuesday heard from the man who owned the boat where Dzhokhar Tsarnaev was found hiding, as well as a friend who is believed to have given Tsarnaev the gun that was used to kill Sean Collier.
Below find key moments from Tuesday's testimony, and listen to a full report above from WBUR's Jack Lepiarz.
---
-David Henneberry said he noticed something was wrong with his boat in the morning of April 19, 2013, but didn't go outside to check because there was still a shelter-in-place order in effect in his Watertown neighborhood, following the shootout.
The shrink wrap on the boat had been removed in one spot, he testified, and a chafing guard was on the ground. When the order was lifted around 6 p.m., he went outside to check on the boat, where he noticed bloodstains "as if someone had been badly cut."

"My eyes went to the other side of the boat, and that's when I saw a body in the boat." #Tsarnaev

— WBUR Live (@wburLive) March 17, 2015

-FBI Special Agent Michael Nealon testified that these wooden slats were removed from the boat in Watertown after Tsarnaev's arrest. The slats had carved into them: "Stop killing our innocent people and we will stop."
-Stephen Silva, an admitted drug dealer and childhood friend of Dzhokhar Tsarnaev, testified Tuesday about the moment when he learned that Tsarnaev planted a bomb along the Boston Marathon route.

"I was in a state of huge shock. Disbelief. Paranoia," Silva says of when he saw #Tsarnaev on TV. Got rid of his phone.

— WBUR Live (@wburLive) March 17, 2015

Silva testified that he stopped selling marijuana for several months after the bombing. But, he testified, he resumed selling in the fall — dealing more serious drugs like cocaine, prescription pills, even heroin.

-Silva was asked by prosecutors if Tsarnaev ever lost his temper, to which he replied, "rarely," adding that Tsarnaev mostly became angry when Silva called him a "Russian refugee."

Silva testified that Tsarnaev was fiercely proud of his Chechen heritage.

Asked whether Tsarnaev ever called him names, he said the only one he could remember that was said in seriousness was "kafir."

Silva says #Tsarnaev sometimes called him a "kafir," or nonbeliever/infidel.

— WBUR Live (@wburLive) March 17, 2015

-Silva testified that in January 2013 Dzhokhar Tsarnaev asked to borrow a gun that Silva had been holding on to for a friend.

He said he gave it to him in February and expected to get it back in a few weeks, but every time he asked about it Tsarnev made excuses.

Silva testified Tuesday that the gun pictured below was the one he lent to Tsarnaev. Authorites say the same gun was used to kill MIT police officer Sean Collier.
-Defense attorney Miriam Conrad repeatedly asked Silva about Dzhokhar Tsarnaev's relationship to his older brother, Tamerlan.
Despite repeated prosecution objections, she was able to extract kernels, such as why Tsarnaev told Silva that he shouldn't meet Tamerlan.

"He said his brother was very strict, very opinionated, and that since I wasn't a Muslim, he might give me a little s***." #Tsarnaev

— WBUR Live (@wburLive) March 17, 2015
 You can see all of WBUR's updates from Tuesday's testimony here.
This segment aired on March 17, 2015.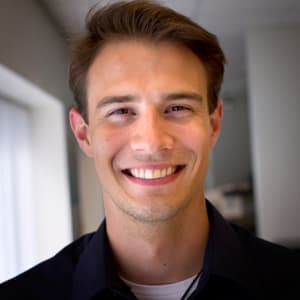 Jack Lepiarz Reporter and Anchor
Jack Lepiarz is a reporter and anchor at WBUR.