Red Sox Employees In Florida Give Fans A Taste Of New England
04:14
Play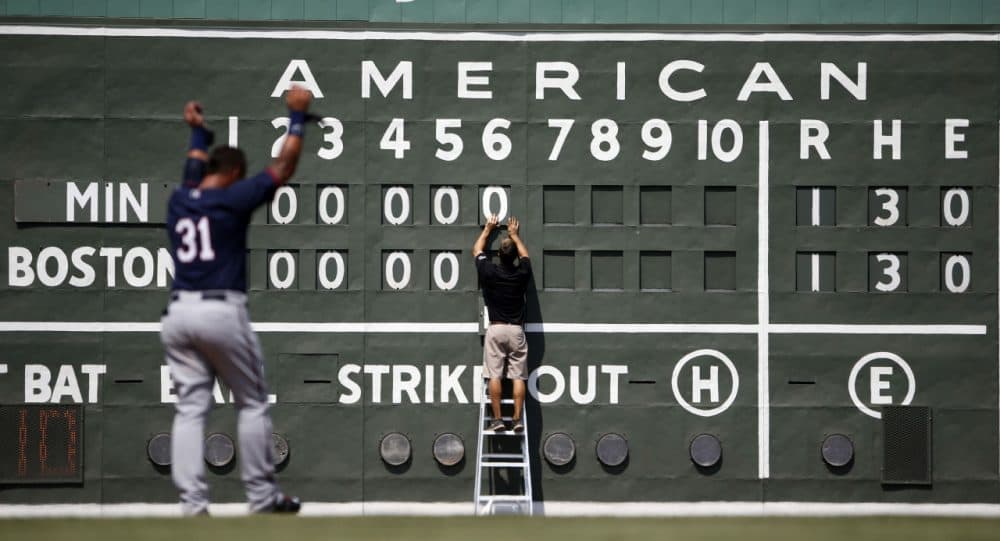 This article is more than 5 years old.
Boston Red Sox fans who visit spring training in Fort Myers, Florida, will find a Green Monster complete with manual scoreboard and Fenway Franks that are readily available. But it takes more than that to make JetBlue Park feel like a home away from home for Red Sox Nation.
It's no coincidence that many of the employees down here are native New Englanders ready to give a warm welcome to fans trying to escape Northeast winters.
John Ruzanski is 75 years old and this is his 22nd season working security at Red Sox spring training. He started his second career after more than three decades as an elementary school teacher and principal in Rhode Island and Connecticut.
"Well, I been a baseball fan since I could walk," he said. "My father used to take me on a train to Boston and watch Johnny Pesky, Ted Williams, Bobby Doerr, so my entire family is diehard Red Sox."
At JetBlue Park, Ruzanski guards at the gate beside the Red Sox dugout where all the players walk onto the field.
"I'm a people person," he said. "I enjoy working with the fans here, communicating with them. Helping little kids out, you know if little kids are saying, 'Geez, who's that guy? Where does he usually go? Can I get autographs somewhere?' I just enjoy that."
Up behind the third base dugout, Tom Ahearn, 72, helps fans find their seats. The usher lives in Florida, but is originally from Marshfield.
"This is my element right now. You get to know the people. Someone has a wheelchair, you give 'em a hand," Ahearn said. "We have some fun. We joke around. People that come in and want to talk and tell you a few jokes. It's a great time."
For the past four years, Sox fan and Brookline resident Lynn Koch has been traveling to Fort Myers for spring training. She thinks the New England flavor on the staff is a nice touch.
"They frequently will ask where you're from and then tell you, 'Oh, I'm from Medford. I'm from the Cape,' " she said. "There's always something that you're wearing, a bracelet or something [that] indicates that you're a New Englander and we all seem to find that that's common ground."
Jim Collins is a member of the Red Sox staff. After a career in the Navy and a second career as a registered nurse, Collins relocated to Florida in the 1990s. He's originally from South Boston and loves to see fans from his home state.
"Yes, absolutely. They all come down pale and they leave burnt," he said, laughing.
For the past 17 years, Collins has helped Red Sox players and their families feel at home, too.
"My job is to meet the wives and give the wives their tickets. And year after year, I get to meet the new wives and the new babies and watch them grow up," Collins said. "And in return, I get to meet the players because at the end of the day, the wives say, 'There's that nice guy Jim that gives me my tickets every time I come to the ballpark.' "
Collins gets to see players come, but he also has to watch them go.
"I knew Jon Lester when he was in triple A. And he was here with [his wife] Farrah and their babies and they were little ones. And then to see him go, I was sad," Collins said.
But while rosters constantly change, baseball's traditions carry on. And at every game, during the top of the seventh inning, usher and Marshfield native Ahearn rounds up about two dozen fans to lead the crowd in singing "Take Me Out To The Ballgame."
The group of strangers laugh and smile, creating a Florida memory about Boston's team.
This segment aired on March 25, 2015.
More From Red Sox Spring Training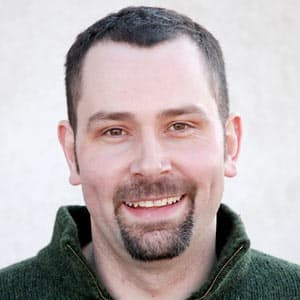 Doug Tribou Reporter/Producer
Doug Tribou was formerly a reporter and producer at WBUR and for WBUR's Only A Game.