Defense Rests In 1st Phase Of Boston Marathon Bombing Trial
02:55
Play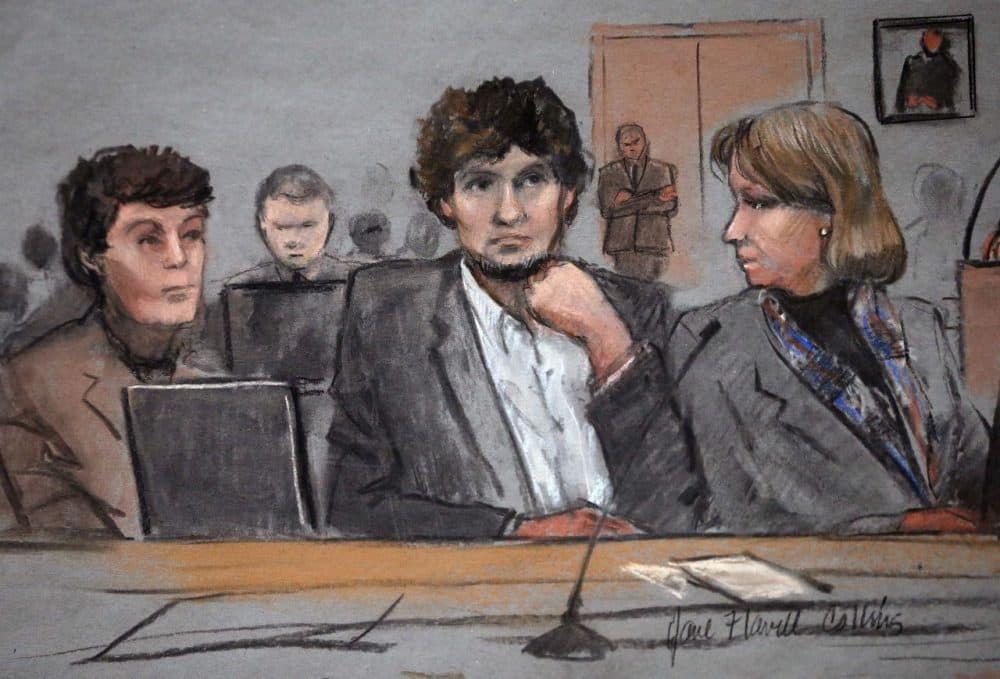 This article is more than 6 years old.
After 16 days of testimony, the trial of admitted Boston Marathon bomber Dzhokhar Tsarnaev will resume on Monday with closing arguments. The defense rested its case Tuesday, just a day after it called its first witness.
Defense attorneys chose to make an abbreviated case in what's likely to be the first phase of a two-phase trial. In the opening statements back on the first day, defense attorney Judy Clarke made clear that "it was him," which meant that Tsarnaev was involved in the bombings, the shootout and the killing of an MIT police officer.
In calling just four witnesses, the defense tried to accomplish the same thing it sought to do with cross-examination of the few government witnesses it chose to question. Tsarnaev's attorneys became the prosecutors of his dead older brother, Tamerlan.
The central and persistent defense theme is that Tamerlan was the leader, and his easily led, younger brother, Dzhokhar, was the follower.
On Tuesday, the defense called an FBI fingerprint expert. She testified it was Tamerlan's prints — and not Dzhokhar's — which were found on remnants of the first explosive device on Boylston Street, on the lid of a pressure cooker bomb that blew up in the Watertown shootout three days after the marathon attack. It was Tamerlan's prints, she said, that were found on a caulking gun, a soldering gun, rolls of tape and a jar of nails and other tools suspected in the making of the bombs.
The defense established that Tamerlan's prints were found on receipts for model car components from which transmitters and receivers were fashioned for electric signals to trigger bombs. Tamerlan's prints were on the transmitter itself.
Question followed question and answer followed answer: Dzhokhar's fingerprints were not found.
Another defense witness testified it was Tamerlan's laptop computer on which the operator entered search terms, such as "gun stores in New Hampshire," "firing system," "detonator," "radio transmitter receiver" and "Boston Marathon." The terms were not found in Dzhokhar's computer, where Facebook and its Russian version, YouTube, and even PornHub were favorites.
And the defense witness also testified that the jihadist magazine Inspire was copied from Tamerlan's laptop to Dzhokhar's laptop.
Does this testimony absolve Dzhokhar from criminal responsibility for the crimes he's charged with committing? No. But the case the defense has built may help in the likely second phase of this trial, when, if he is convicted, a jury will decide whether he goes to death row or to prison for life without parole.
This post, previously with a report by The Associated Press, was updated with the Morning Edition feature version.
This article was originally published on March 31, 2015.
This segment aired on April 1, 2015.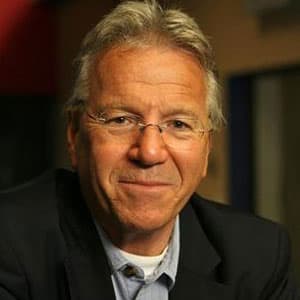 David Boeri Senior Reporter
Now retired, David Boeri was a senior reporter at WBUR.