ParkBoston App To Work On All City Meters By End Of Summer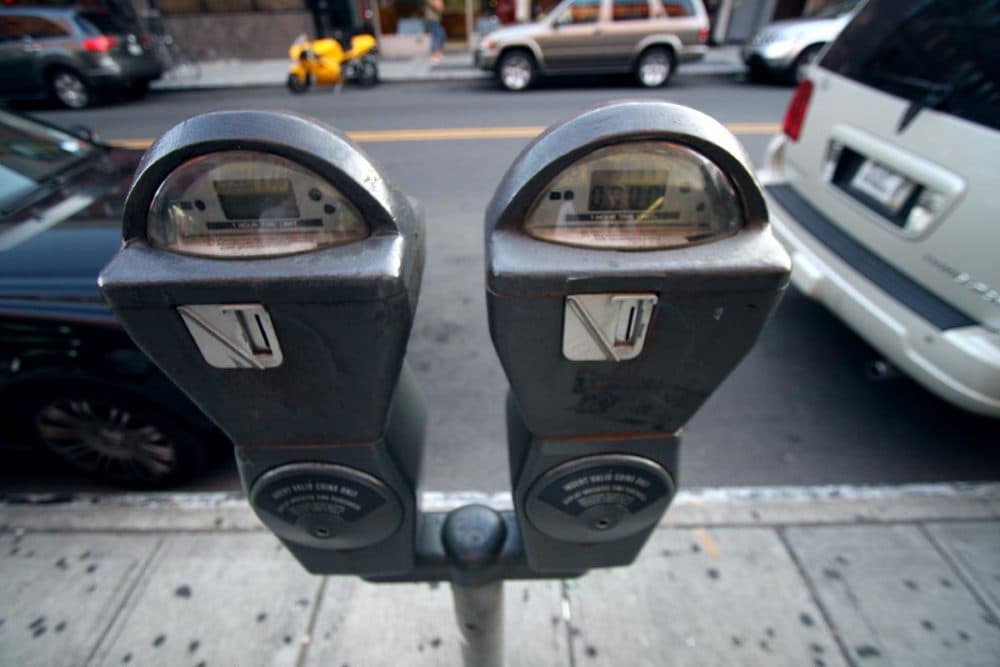 This article is more than 6 years old.
Parking at Boston meters is set to get a little less annoying this year — and no, this is not a cruel April Fools' Day joke from the mayor.
By the end of summer, drivers will be able to pay for parking at all of Boston's 8,000 meters with the city's new pay-by-phone parking app, ParkBoston, Mayor Marty Walsh said in a statement Wednesday.
The announcement follows January's pilot of the ParkBoston app, which worked with meters in a small section of the Back Bay, as transportation officials evaluated its usefulness over nine weeks. The app was downloaded more than 15,000 times and used more than 12,000 times by those parking in that area, Wednesday's statement said.
These citywide "smart meters" are one of five initiatives Walsh outlined a week ago to modernize and improve transportation issues in Boston.
The city says it'll continue integrating meters into the new system, starting this week. The installations will take place in order by phase in the following neighborhoods, the statement said:
Phase I: Back Bay; Fenway/Kenmore area
Phase II: Downtown; Beacon Hill, West End, North End, Charlestown
Phase III: South Boston; South End; Mission Hill; Allston; Brighton
There are no meters in the city's other neighborhoods.
"The community has really embraced ParkBoston, and we are excited to be bringing this type of innovation to more people so quickly," Gina Fiandaca, commissioner of the Boston Transportation Department, said in the statement. "This is one of the first steps we are taking in overhauling the parking experience in Boston."
During its pilot release, we reported on how the app works, including how there is a "small convenience fee" of 15 cents to park with the app.
Some streets signs, as well as ParkBoston decals on parking meters, will indicate whether or not a meter can be used with the app.
Also, if you are in the mood for a chuckle, here is the video the city created to alert residents about the app's expansion:
This article was originally published on April 01, 2015.