Boston Outlines 'Smart Meters,' Protected Bike Lanes And Other Transportation Initiatives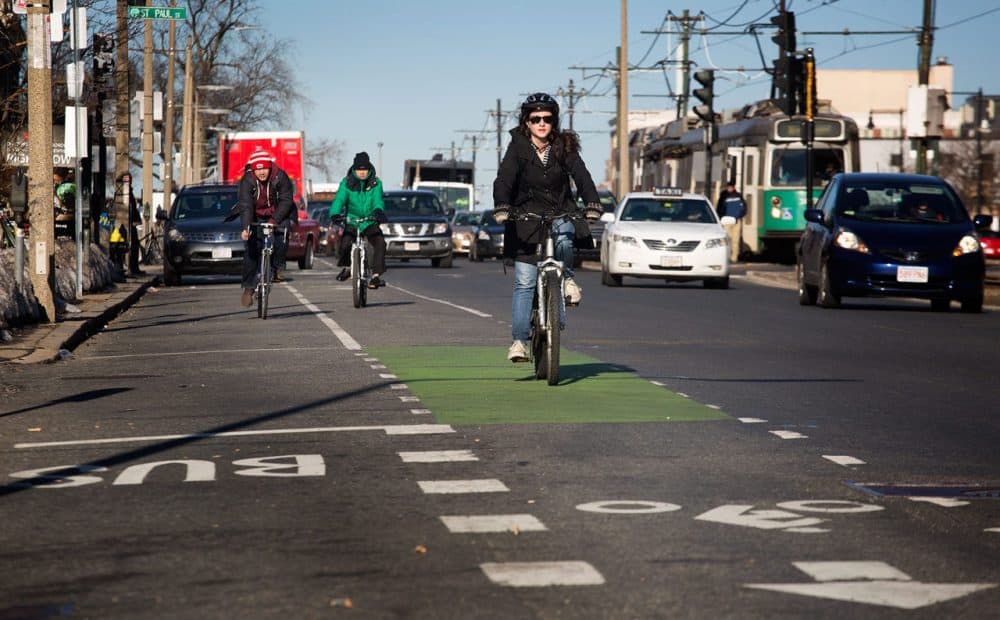 This article is more than 7 years old.
Boston Mayor Marty Walsh on Wednesday announced five new initiatives aimed at making it easier to move around the city, whether you walk, drive, take the T or bike. The initiatives include replacing all of the city's parking meters with "smart" meters, installing protected bikes lanes on one busy road and hiring an active transportation director.
"We need to look at how people share roads — drivers, cyclists and especially pedestrians — [and] improve traffic systems," Walsh said.
Here's a closer look at the city's new initiatives:
1. Vision Zero Boston
Walsh announced the creation of Vision Zero Boston, a program aimed at reducing serious traffic crashes and eliminating traffic fatalities in the city.
Vision Zero is a Swedish approach to road safety that focuses on the design of transportation systems. The idea is that better-designed streets can prevent serious traffic accidents and fatalities. The concept has already been adopted by several cities in the U.S., including Chicago, New York, San Francisco and Seattle.
The city has created a Vision Zero task force to develop a plan to reduce traffic deaths and accidents in Boston. And Vineet Gupta, the director of policy and planning at the Boston Transportation Department, said the goal of the program is to make the city's streets safer for pedestrians.
"As we create an action plan, we'll make sure there are projects that will slow speeds down so that it's safe for everybody," Gupta said at the Wednesday press conference.
Vision Zero Boston will include improving the Boston Police Department's electronic crash reporting system and hiring two BPD analysts to study transportation data and data-driven approaches to crime and traffic safety. The city will also use crash data to identify "hot spots" for pedestrian accidents and vehicle crashes, test out "slow zones" in residential areas, and do educational outreach to residents on road safety.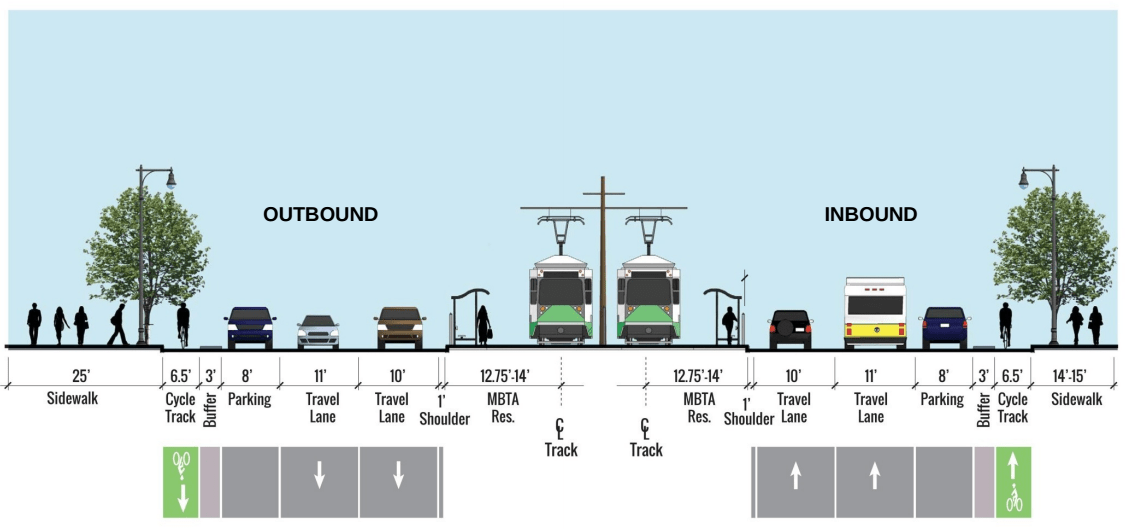 2. Protected Bike Lanes And A New Design On Comm Ave
Walsh also discussed the city's plan to redesign Commonwealth Avenue from near Packards Corner to near the Boston University Bridge.
A big part of the redesign includes 6.5-foot-wide protected bike lanes (or cycle track), which will provide a physical barrier between riders and vehicles. The design will also include elements to help cyclists and motorists turn safely, including protected intersections to separate cyclists from vehicles to avoid crashes when vehicles turn.
The road has been one of the most dangerous places for riders in recent years. In 2012, BU student Christopher Weigl was killed at the intersection of Commonwealth Avenue and St. Paul Street as he was riding his bike.
Read more about the new Commonwealth Avenue bike lanes here.
The proposal also means 73 parking spaces will be lost along Commonwealth Avenue. There are some worries about the city losing parking spots — and the revenue that accompanies them — over the years. The city has a 30-year bike network plan, which will create a "spine of protected bike facilities" around Boston, according to the city's outgoing bike czar Nicole Freedman.
Here is an interactive map of the city's bike plan.
In addition to the protected bike lanes, the redone section of Commonwealth Avenue will be repaved and have new street lights installed. MBTA platforms along that stretch of Commonwealth Avenue will also be widened and designed to be fully ADA compliant.
The project will cost $17 million, with 80 percent being funded by the federal government and 20 percent by the state, according to the city. Boston Transportation Commissioner Gina Fiandaca said the city plans to take bids for the project contract in September and begin construction six to eight months after that.
3. 'Smart' Parking Meters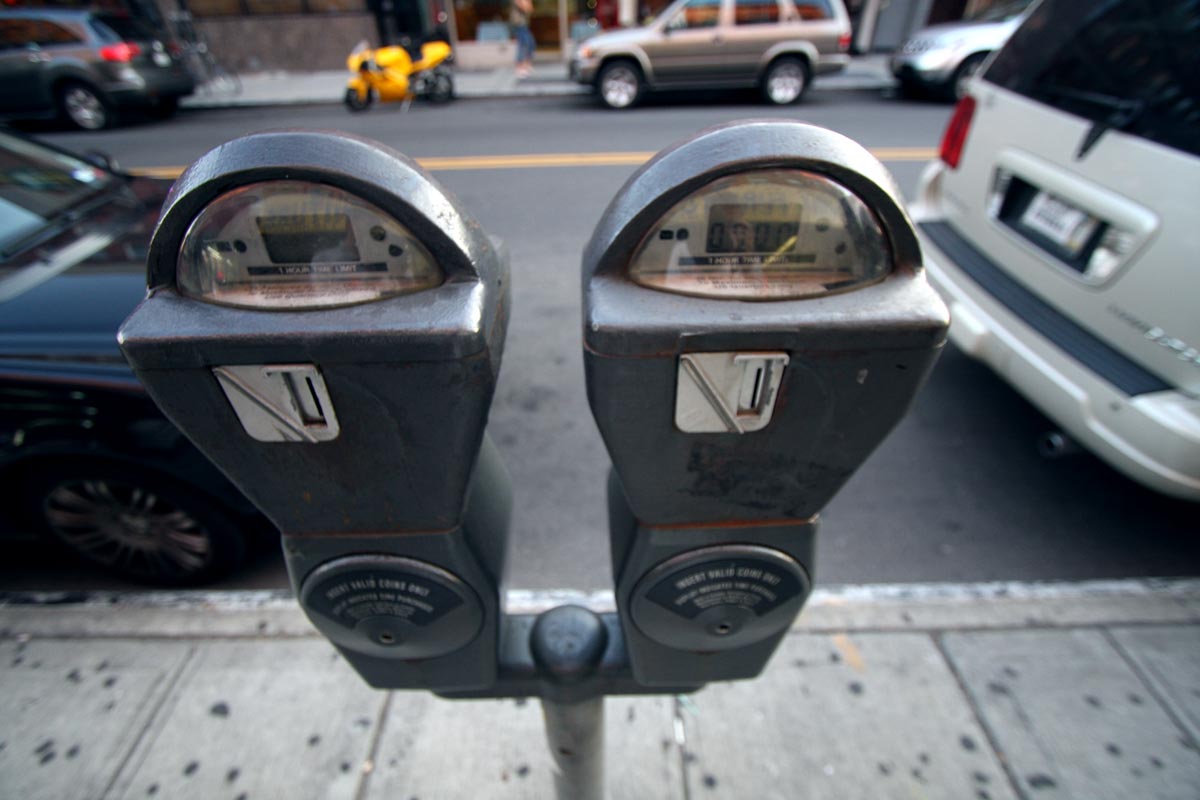 Walsh also said the city will replace all 8,000 parking meters in Boston with "smart" meters that will take credit card and mobile payments, in addition to coins. This will make all meters across the city uniform. The new parking meters will also provide real-time data to the city, which Walsh said would "help us better manage our spaces at the curb."
The smart meters could also potentially provide occupancy data and turnover information to the city. This could mean that there may one day be a way to see which spots are open while you are looking for parking.
"That would be a potential outcome of that data," said Kris Carter, the director of programming in the Mayor's Office of New Urban Mechanics. "If that data is coming into the city, we would then like to provide that to app developers so that they can then provide that to users of the system."
The "smart" meters will cost $6 million and will be paid for by city's parking meter fund, Walsh said. The city will begin looking at proposals for the new meters over the next several months, according to Walsh.
4. A New Street Sweeping Ordinance
Walsh also announced he is drafting an ordinance to file with the city council to eliminate towing for street sweeping and increase the fine for not moving a vehicle from $40 to $90 in an effort to increase the city's revenue.
"When towing comes into play we have private towers towing cars out, the costs do not come back to the city of Boston, and a lot of times they're overanxious when they're towing cars," Walsh said.
The street sweeping initiative will be a pilot program in one of Boston neighborhoods, but the location has not been decided yet, Walsh said.
5. Search For An Active Transportation Director
The city is also starting a nationwide search for an active transportation director to look at the overall transportation system in a more holistic way.
Walsh said he is looking for someone to "take our transportation system to the next level."
There weren't many specific details offered about the position, but Fiandaca said the city will be releasing more information.
"It's something that would be a broader scope in terms of mobility options and taking into consideration the curbside use of bicyclists, pedestrians, mass transit users and the motorists," she said.
In general, the concept of active transportation focuses on how people move around a city and use the streets, particularly those who walk, bike or use public transit, in an effort to develop multi-modal strategies for the overall transportation system.