Boston Will Install Protected Bike Lanes On Commonwealth Avenue
Resume
A plan unveiled by the city Tuesday evening will give cyclists along a stretch of Commonwealth Avenue protected bike lanes, reshaping one of the busiest corridors in the city to make travel safer.
Hundreds of bikers turned out to the Boston University campus to hear city officials discuss the latest phase in the redesign of Commonwealth Avenue, a $16 million project that includes a 6.5-foot-wide bike lane.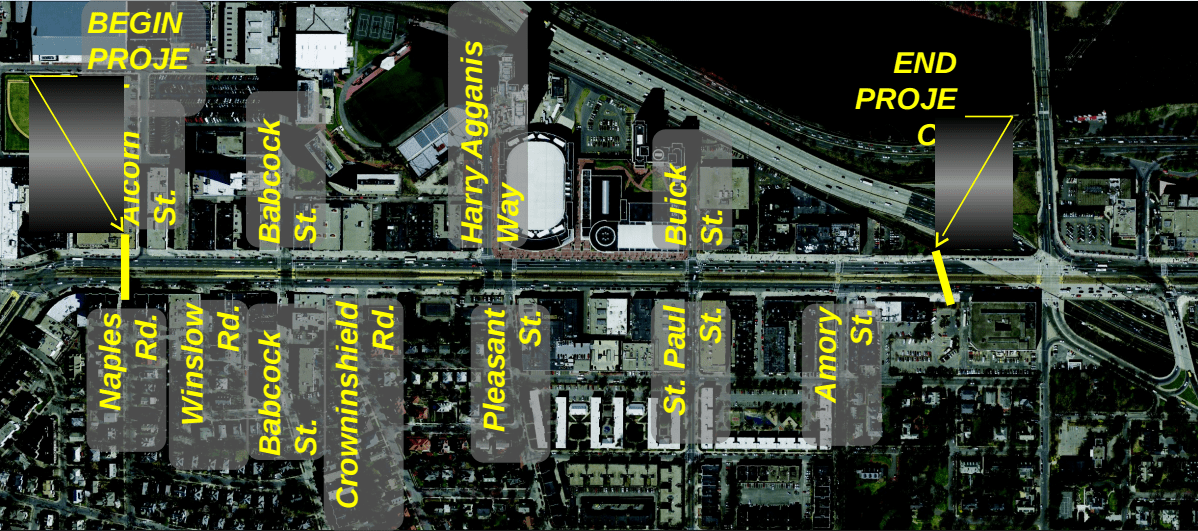 James Gillooly, deputy commissioner of the Boston Transportation Department, said safety for cyclists was critical to the city's plan, adding that "having a buffer that actually is a physical separation is key to this."
Here's how it would look from a cyclist's point of view: Riding in the bike lane, the sidewalk is to the right and on the left, there's a row of parked cars. A 3-foot raised buffer separates the cyclists from the parked cars, which also act as a barrier from the busy street.
The redesign will affect the section of Commonwealth Avenue between Naples Road and Amory Street — roughly from Star Market near Packard's Corner to the Boston University Bridge.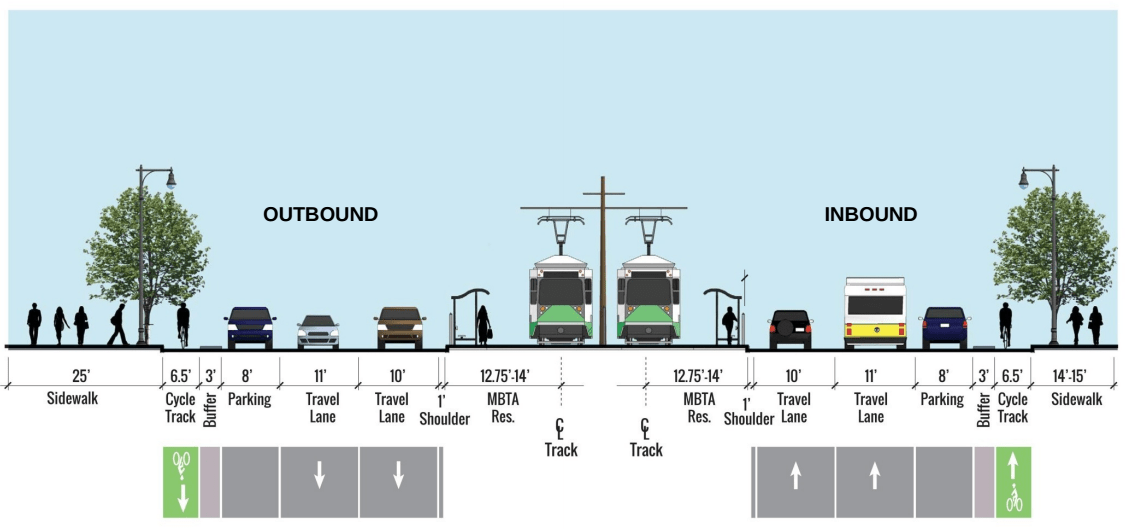 "I cannot wait to ride on these cycle tracks," said Doug Johnson of the Boston Cyclists Union, who was among dozens of giddy riders and cycling safety advocates speaking in favor of the plan Tuesday evening.
"I used to ride on this part of Comm Ave. every day, and it was always a terrible experience, fearing for my life on a daily basis," Johnson said. "I just want to thank you so much for what you did. I think this is great."
Bike safety is a sensitive topic on the BU campus, which is bisected by Commonwealth Avenue. In 2012, Christopher Weigl, a graduate student studying photojournalism, was killed at the intersection of Commonwealth Ave and St. Paul Street. He was 23.
The plan addresses that intersection with a raised crossing to reduce the speed of drivers, as well as a curve in the bike lane to slow down bikers. Those alterations would further address the city's top goal: to boost the safety of drivers, walkers and bikers alike.
Transportation dollars are already in place for the project, and construction could start next spring.
Seventy-three parking spots would be lost under the proposed plan — a fact that has at least one Boston city councilor, according to The Associated Press, saying the city can't afford the loss of parking revenue.
This article was originally published on March 25, 2015.
This segment aired on March 25, 2015.