4 Key Moments From Tsarnev Trial Closing Arguments
This article is more than 6 years old.
Jurors in the Boston Marathon bombing trial on Monday heard closing arguments from the prosecution and the defense. Deliberations are set to begin Tuesday.
Below find four key moments from Monday's closing arguments, and see all of Monday's live coverage here.
---
-Judge George O'Toole delivered instructions to the jury on the myriad charges against Dzhokhar Tsarnaev, explaining the law as well as various legal terms.
One issue that will be of interest is the clause "aiding and abetting," which is listed on most of the charges. As O'Toole explained, that clause means Tsarnaev could be convicted of a crime even if he did not actively perform it. That could apply to the killing of MIT Police Officer Sean Collier, where there has not been direct evidence on whether Tamerlan or Dzhokhar Tsarnaev fired the fatal shots.
-Prosecutor Aloke Chakravarty delivered an impassioned closing argument lasting more than an hour. It painted Dzhokhar Tsarnaev as an Islamic extremist who "wanted to punish America" for its actions overseas.
Chakravarty at one point stood in front of Tsarnaev, pointing directly at him. At other times, he reviewed graphic videos and photos from the bombing aftermath.
-Defense Attorney Judy Clarke opened by telling jurors that "there is no excuse" for Tsarnaev's actions at the Boston Marathon, and that "no one is trying to make one."
But she reviewed various pieces of evidence showing Tamerlan's fingerprints on materials possibly used to make the bombs, and that it was Tamerlan who first downloaded extremist materials — including an article on how to make a homemade bomb.
-Prosecutor Bill Weinreb delivered a short rebuttal after the defense's closing argument, immediately seizing on Clarke's statements that the defense was not attempting to sidestep Tsarnaev's responsibility.
He then methodically went through defense claims, attempting to paint Tsarnaev as someone who kept two personas. There was, as Weinreb said, the normal 19-year-old that Tsarnaev showed to the world while hiding a secret, extremist side of himself.
The note that Tsarnaev left in the boat where he was captured, Weinreb said, is an indication of his truest feelings because at the time Tsarnaev may have thought it was his last chance to express them.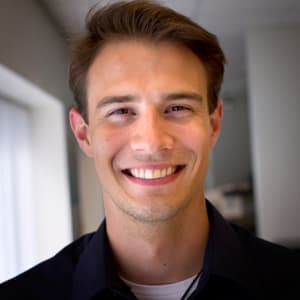 Jack Lepiarz Reporter and Anchor
Jack Lepiarz is a reporter and anchor at WBUR.