With Cape Wind Faltering, New Bedford's Future As Offshore Wind Hub Uncertain
Play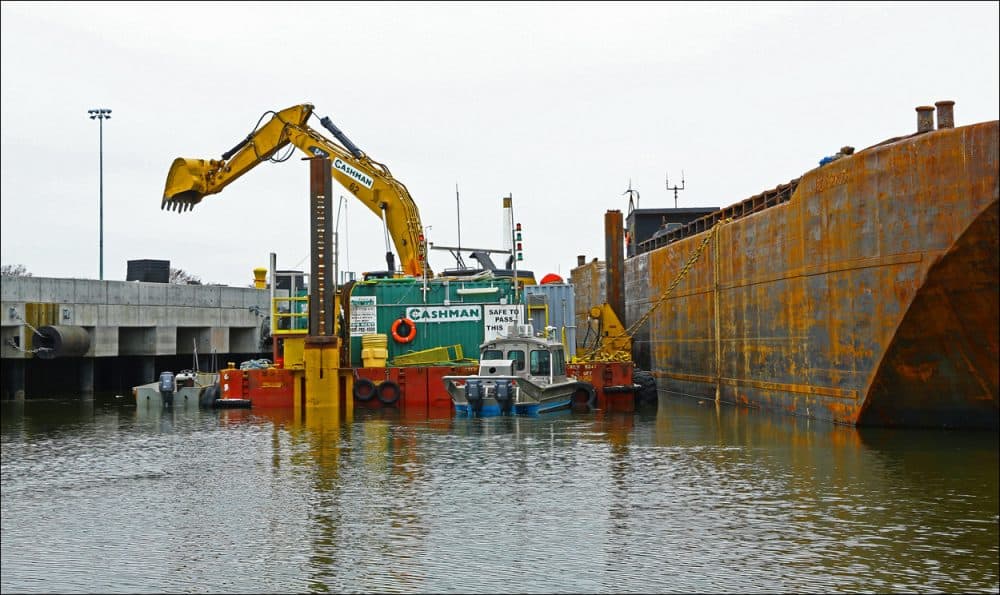 This article is more than 7 years old.
In the opening chapters of "Moby Dick," Herman Melville illustrates what was once the wealthiest city on earth. But the end of the whaling age, and later the city's massive textile industry, brought depression to New Bedford. The city that lit the world now has one of the highest unemployment rates in the state.
Enter offshore wind: the prospective industry that's been a cornerstone for New Bedford Mayor Jon Mitchell.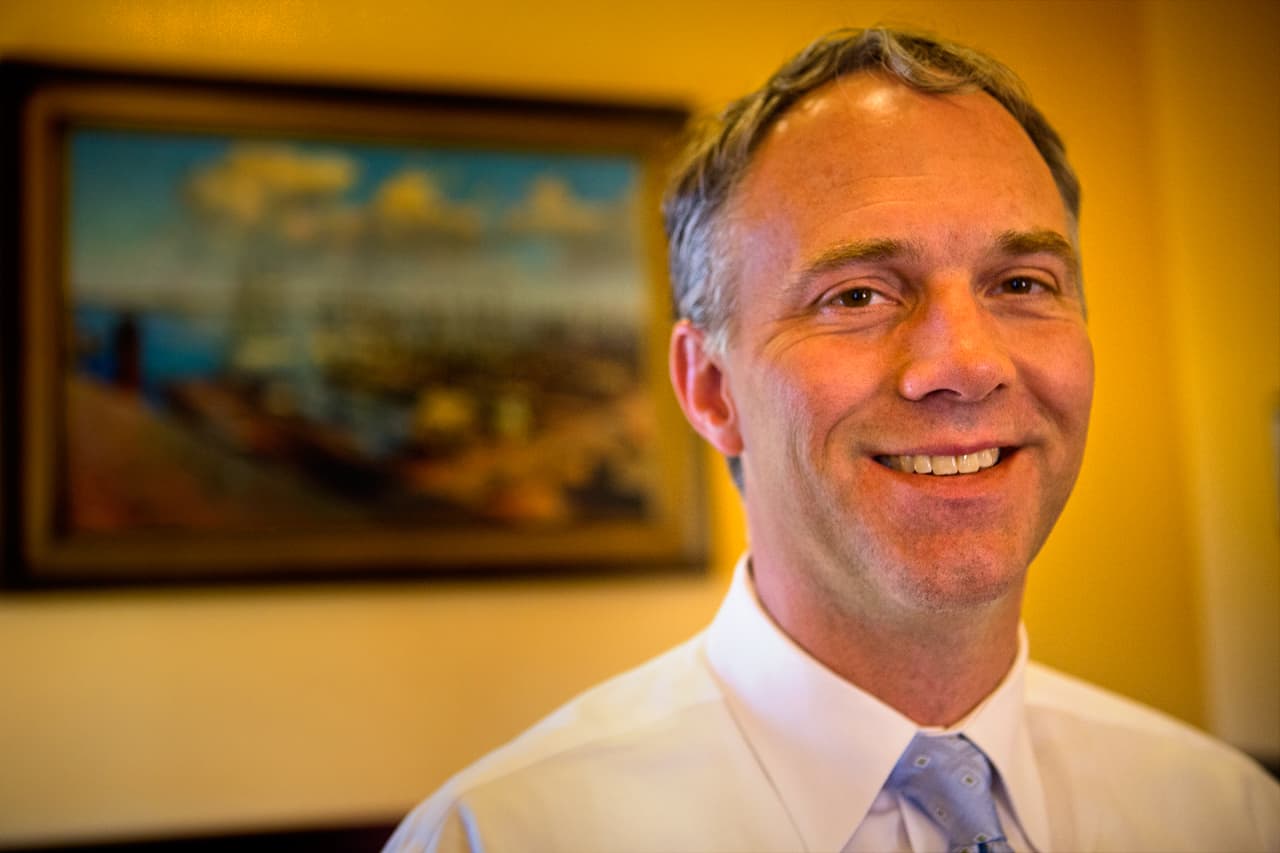 "Offshore wind is important to New Bedford because it holds the potential to rebuild our economic base and grow jobs that can support families and make the community stronger," Mitchell said.
New Bedford was supposed to stage the assembly of Cape Wind turbines, the country's first large-scale offshore wind farm. To make it happen, the state built a marine commercial terminal in the city. But Cape Wind recently ended its lease contract with New Bedford, leaving the terminal without a tenant.
Making The Most Of The Investment
So far the New Bedford Marine Commerce Terminal has cost taxpayers $113 million. It doesn't look like much yet, but the ground is fortified to support the heaviest components of a wind turbine.
The city was prepared for the onshore demands of offshore wind, and former Gov. Deval Patrick announced last fall that Cape Wind would be first to use the terminal.
But the project needed so-called power purchase agreements to work. In exchange for a green light from Patrick on a pending merger, Eversource Energy, formerly NStar, had agreed to buy a quarter of Cape Wind's power. National Grid was in for another 50 percent.
But in January both companies ended their purchase agreements, effectively sinking the project days before Patrick would leave office. They cited Cape Wind's failure to meet financing and construction goals. The next blow was to New Bedford, when Cape Wind ended a $4.5 million contract to lease the terminal.
The hundreds of jobs promised were gone before they arrived.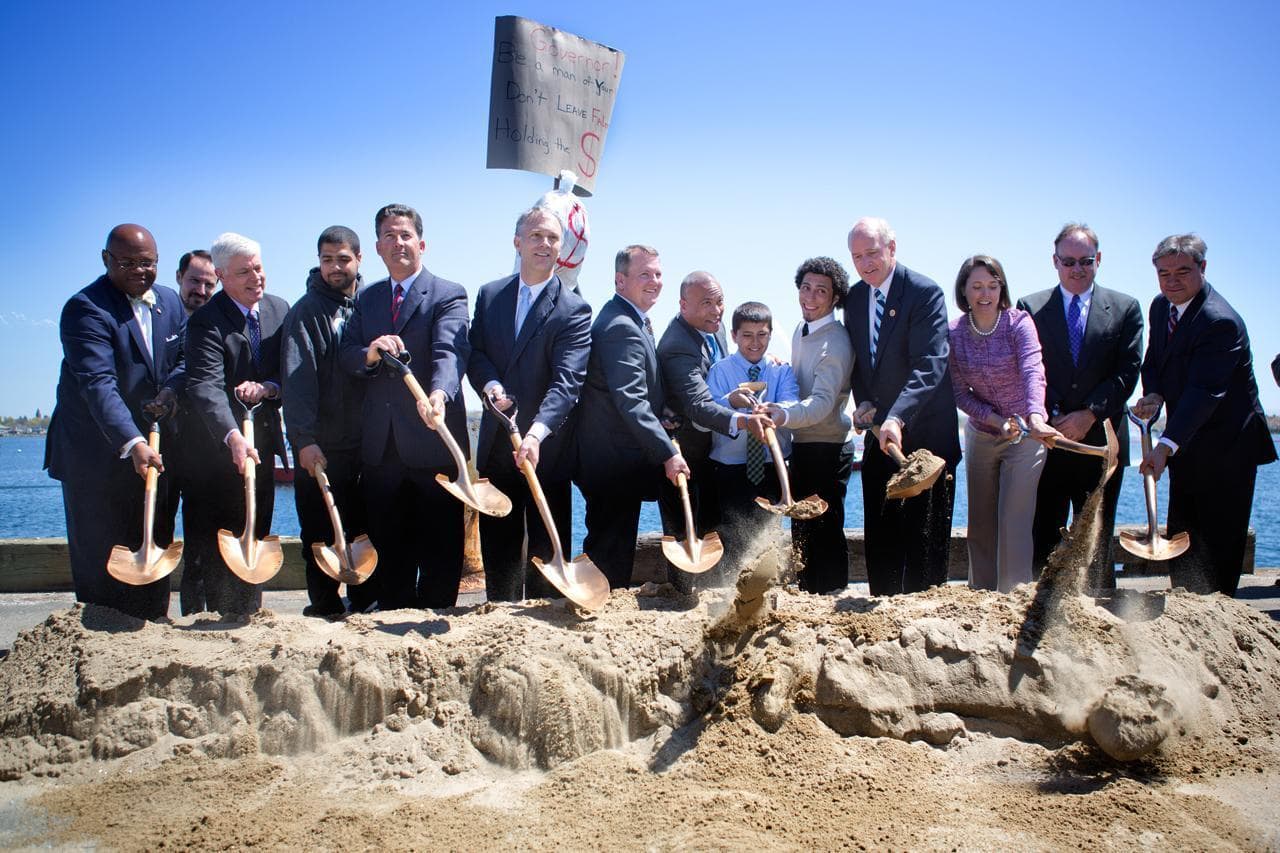 Matthew Beaton, the new state energy secretary, was a state representative when construction started on the terminal in the spring of 2013. Beaton says he wouldn't make that investment today.
"Probably not, no. I don't know if, given the uncertainty of Cape Wind at that time, and the overall question marks of offshore wind development, is a $100-plus million investment the appropriate use of those funds? Could we have used those monies in a more well-suited manner?"
Beaton's comments have extra weight now that he chairs the Massachusetts Clean Energy Center, the quasi-state agency overseeing the terminal project.
"The decision to make that investment was made and now it is up to us to make the most of that investment," Beaton said.
Even without Cape Wind, the terminal will bring new cargo capacity to the port of New Bedford. A study commissioned by the clean energy center estimates in each of its first three years, the terminal will take in a net $622,000 in non-wind revenue.
"The decision to make that investment was made and now it is up to us to make the most of that investment."

Energy Secretary Matthew Beaton
At that rate it would take nearly two centuries for the terminal to pay for itself. Still, officials in New Bedford insist that offshore wind is not a matter of if, but when.
"There may be a small bump in the road here with Cape Wind stumbling, but this has never been an industry that is going to live or die on one company," said Matt Morrissey, former head of the New Bedford Wind Energy Center and now head of the group Offshore Wind Massachusetts. "This is going to be a successful industry because many of the components that are necessary to begin the industry are in place. One of them is infrastructure, and that is represented in the New Bedford Marine Commerce Terminal."
With Cape Wind faltering, the federal government auctioned a large swath of ocean off Martha's Vineyard. Projects there could face less opposition than Cape Wind, as they'd be far enough offshore not to be an eyesore for people on the island.
Offshore MW, the sister company of a German wind developer, leased several acres. MW says it's going to take support from the state for the industry to take off, such as requiring energy suppliers to buy wind power. But the New Bedford terminal is a key step.
Another possible tenant is Rhode Island-based Deepwater Wind, which is now building the country's first offshore wind farm off Block Island. Deepwater's first project consists of five turbines, and they're researching the installation of hundreds more.
The company's CEO Jeff Grybowski says if that takes off, New Bedford's facilities will be key.
"This is a big complicated industry, these projects are large and complex, they will need to use multiple ports, and it is very likely that New Bedford would be needed in this larger strategy," he said.
That could take years. But just this month, New Bedford signed a host agreement to bring a $650 million casino to its waterfront, a stone's throw from the terminal. That still needs state approval, but for a city fighting to grow its economy, it could be a safer bet than offshore wind. At least in the short term.
Correction: An earlier version of this report misidentified Matt Morrissey as the head of the New Bedford Wind Energy Center; he is its former head. We regret the error.
This article was originally published on April 06, 2015.
This segment aired on April 2, 2015.