'A Small Amount Of Closure': Officials, Victims React To Tsarnaev Verdict
Almost two years after the Boston Marathon bombings, a jury has found Dzhokhar Tsarnaev guilty on all 30 counts in the case. Here is a look at some of the reaction to the verdict from elected officials, law enforcement and victims:
Boston Mayor Marty Walsh:
I am thankful that this phase of the trial has come to an end and am hopeful for a swift sentencing process. I hope today's verdict provides a small amount of closure for the survivors, families, and all impacted by the violent and tragic events surrounding the 2013 Boston Marathon. The incidents of those days have forever left a mark on our City. As we remember those who lost so much, we reflect on how tragedy revealed our deepest values, and the best of who we are as a community.
Gov. Charlie Baker:
I applaud the verdict rendered today by the jury in the Marathon bombing case, and I hope this brings some degree of closure to those individuals and their families whose lives were changed forever on that horrific day.
Boston Police Commission William Evans:
I am glad for the victims' families and the survivors that this phase of the judicial process has come to a close. Today's verdict will hopefully give some peace to those affected by the horrific acts of the Defendant. On behalf of the Boston Police Department, our thoughts and prayers continue to be with the survivors and victim's families. With this part of the process behind us, Boston will continue to move forward with strength and resilience.
Family of slain MIT Police Officer Sean Collier: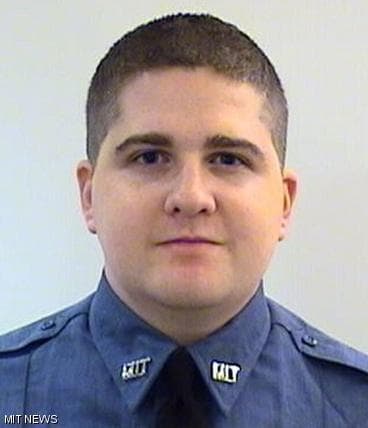 Sean Collier gave his life doing what he was born to do – serving and protecting all of us as a police officer. Sean was more than a police officer to us, though. He was a caring, fun, loyal, and protective brother and son. While today's verdict can never bring Sean back, we are thankful that Dzhokar Tsarnaev will be held accountable for the evil that he brought to so many families. We want to thank the jury for their service and for rendering this just verdict. We want to thank the FBI and United States Attorney Carmen Ortiz and her team for their unflinching commitment to seeking justice in this case. We want to thank the many members of law enforcement for the bravery that they showed not only in response to this horrific crime, but that they show every single day. We want to thank the people of Boston and across the country for their outpouring of support. Finally, we want to say how much we care for the victims and survivors of this senseless tragedy and their families. The strength and bond that everyone has shown during these last two years proves that if these terrorists thought that they would somehow strike fear in the hearts of people, they monumentally failed. We know Sean would be very proud of that. We ask that members of the media respect our privacy at this time.
Col. Tim Alben, head of the Massachusetts State Police:

Thoughts of @MassStatePolice with the #BostonBombing victims, families and those injured by this cowardly act of terrorism. Justice!
— Tim Alben (@TimAlben) April 8, 2015
Heather Abbott, bombing survivor:
[asset]2015/0408_marathon-bombing-facebook-comment/[/asset]
Karen Brassard, bombing survivor:
It's not something that you'll ever be over, you know, you'll feel it forever, there'll always be something that brings it back to the forefront. But we're all gonna move on with our lives and we're all gonna get back to some sense of normalcy, hopefully, when this is all done.
Brassard: today isn't a happy occasion, but it's another chance to put things behind us. #Tsarnaev— WBUR Live (@wburLive) April 8, 2015

"I'm grateful to have him off the street." #Tsarnaev— WBUR Live (@wburLive) April 8, 2015

Brassard: "I was surprised at how angry I was to see him" of #Tsarnaev— WBUR Live (@wburLive) April 8, 2015

I don't believe there was any remorse. Brassard says of #tsarnaev.— WBUR Live (@wburLive) April 8, 2015

MBTA Officer Dic Donohue, who was injured in the Watertown shootout:


First, I want to thank everyone for supporting me and my family over the last two years. Although we cannot change the past, including (1/3)

— Dic Donohue (@DicDonohue) April 8, 2015




the loss of a friend and fellow police officer, justice has been served today. We have again shown, as a society, that terrorism will (2/3)

— Dic Donohue (@DicDonohue) April 8, 2015




not prevail, and we will hold those accountable for their acts against our nation. God Bless America. (3/3)

— Dic Donohue (@DicDonohue) April 8, 2015

Former Boston Police Commissioner Ed Davis:

"No surprises, but it does send a chill down your back when you realize that he has been found culpable and guilty for causing the death and destruction of so many people here. I'm glad it's over quite frankly," Davis told WBZ.

Sen. Elizabeth Warren:

Nothing will ever replace what was lost in the wake of the Marathon bombing, but today's verdict is another step toward justice. Together, we will move forward.

Attorney General Maura Healey:
[asset]2015/0408_AG-Bombing-Verdict-Comment/[/asset]

The Anti-Defamation League:

The jury's guilty verdict against Dzhokar Tsarnaev sends a resounding message that those who engage in such acts of terrorism will be held accountable and pay a hefty price. It is clear the jury agreed with the prosecution's assessment that Tsarnaev and his brother worked together in plotting a coldblooded, intentional, calculated terrorist act and he therefore should be held to account for his actions.

The reality that Tamerlan Tsarnaev and his brother were radicalized, at least in part, by online terrorist propaganda geared toward young American audiences, shows the seriousness of the threat from Islamic extremists. Terrorist groups are now able to reach, recruit and motivate extremists more quickly and effectively than ever before. We hope this case does not end with Tsarnaev and his brother. What is needed now is a concerted effort among law enforcement agencies, empowered by political and government leaders, to place a renewed emphasis on investigating and prosecuting would-be terrorists before they can launch another attack on American soil.


U.S. Attorney Carmen M. Ortiz:

We are gratified by the jury's verdict and thank everyone who played a role in the trial for their hard work. As we enter this next phase, we are focused on the work that remains to be done. Because the trial is ongoing, it would not be appropriate for me to say more at this time.

Adrianne Haslet, bombing survivor:

YESSSSSSS!!!!! GUILTY! #BostonStrong #Americastrong— AdrianneHD (@AdrianneHaslet) April 8, 2015

Thank you for the support, we are all in this together https://t.co/AUVCeoYoyc— AdrianneHD (@AdrianneHaslet) April 8, 2015

Liz Norden, mother bombing victims (her two sons lost limbs):

I don't think for myself I'll ever have any closure, but you know, the prosecutors, they did an outstanding job, and the whole team up there was fantastic and they made us feel really part of it every step of the way and we'll be forever grateful.

Alicia Shambo, a first responder after the bombing (she attended to Lingzi Lu, who died in the attack):

"I am a bit relieved that some closure has been brought to the forefront." Shambo told WBUR's Radio Boston Wednesday. "Truly there's not way to get complete justice for the horrific crime that was committed against those at the 2013 Boston Marathon. But like I said at least the verdict will bring some sort of closure to all those involved."
This article was originally published on April 08, 2015.