Boston Marks 2 Years Since Marathon Bombing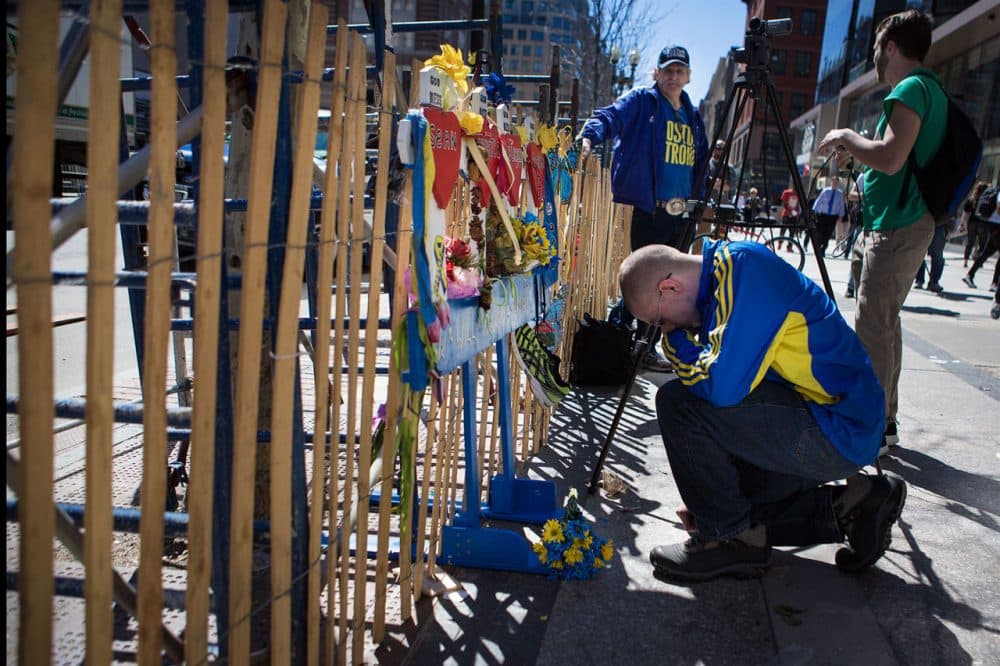 This article is more than 7 years old.
Church bells tolled across the city Wednesday afternoon, as many residents paused to mark the moment two years ago when two bombs exploded at the Boston Marathon finish line on Boylston Street, killing three and injuring more than 260.
Mayor Marty Walsh gathered with city employees as well as the family of Martin Richard, the youngest of the three killed in the bombings, on City Hall Plaza to observe a moment of silence at 2:49 p.m., the moment the first bomb went off.

City hall workers gathering for a moment of silence to remember the #MarathonBombings. #OneBostonDay pic.twitter.com/dQLvoUnles

— Jack Lepiarz (@Lepiarz) April 15, 2015

Gov. Charlie Baker participated in the moment of silence at the State House. And many people also gathered at the Boston Marathon finish line on Boylston Street. Some wore their blue and yellow jackets from the 2013 marathon.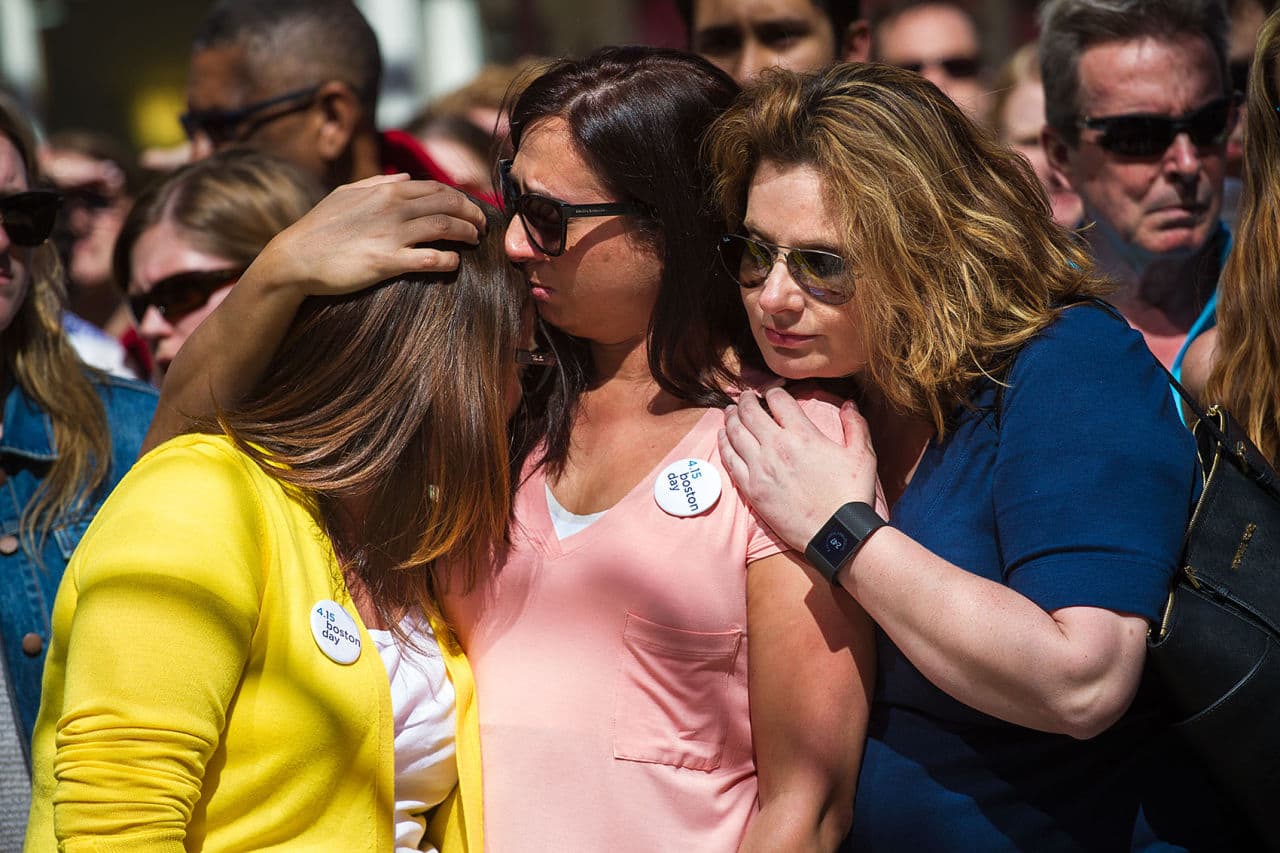 The Red Sox game at Fenway Park also came to a pause at 2:49 p.m.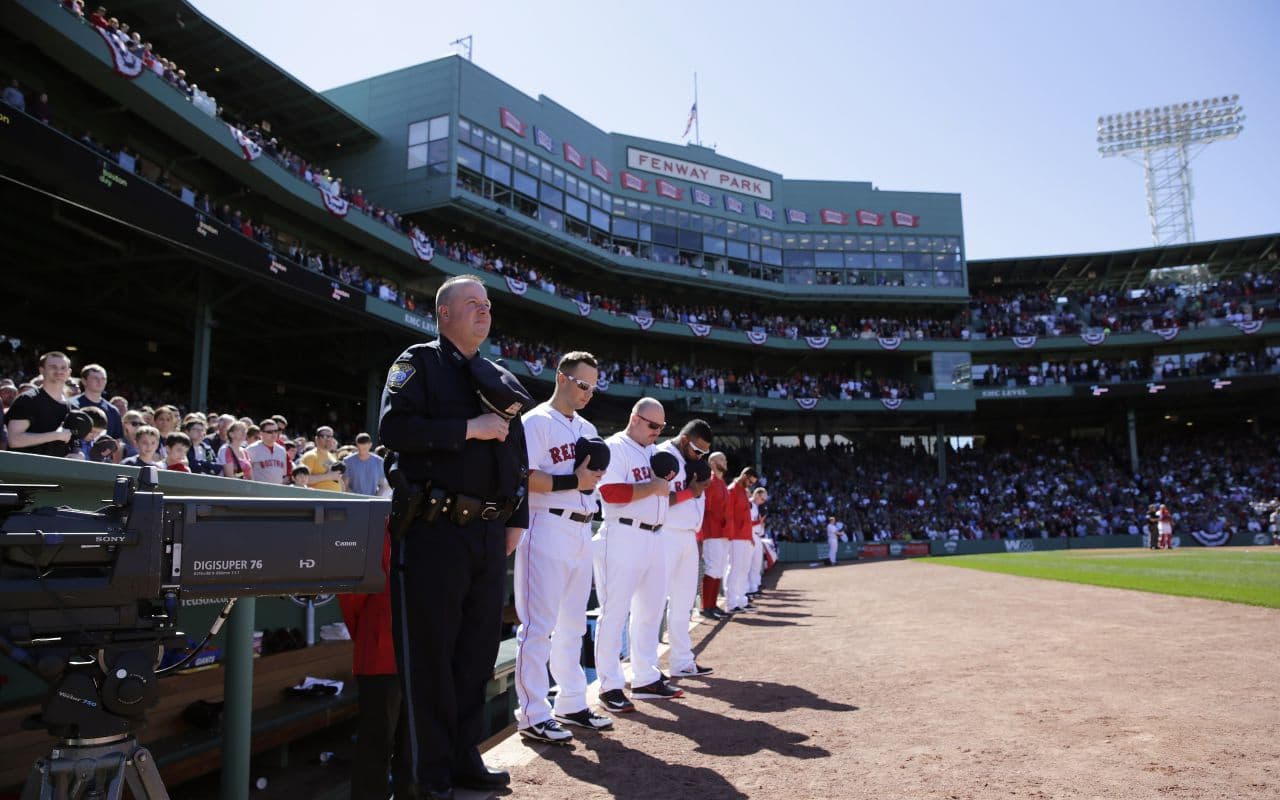 Earlier Wednesday several bombing survivors joined Walsh and Baker on Boylston Street to unveil special banners at the sites of the two bomb blasts.
Walsh has declared April 15 One Boston Day, and asked Bostonians to recognize the anniversary by performing small acts of kindness.
Dzhokhar Tsarnaev was convicted last week of carrying out the bombings along with his older brother, Tamerlan, who was killed in the days after the attack. The penalty phase of his trial, when the same jury that convicted him will decide whether he should get the death penalty or spend the rest of his life in prison, is set to begin Tuesday.
Below are photos from today's events: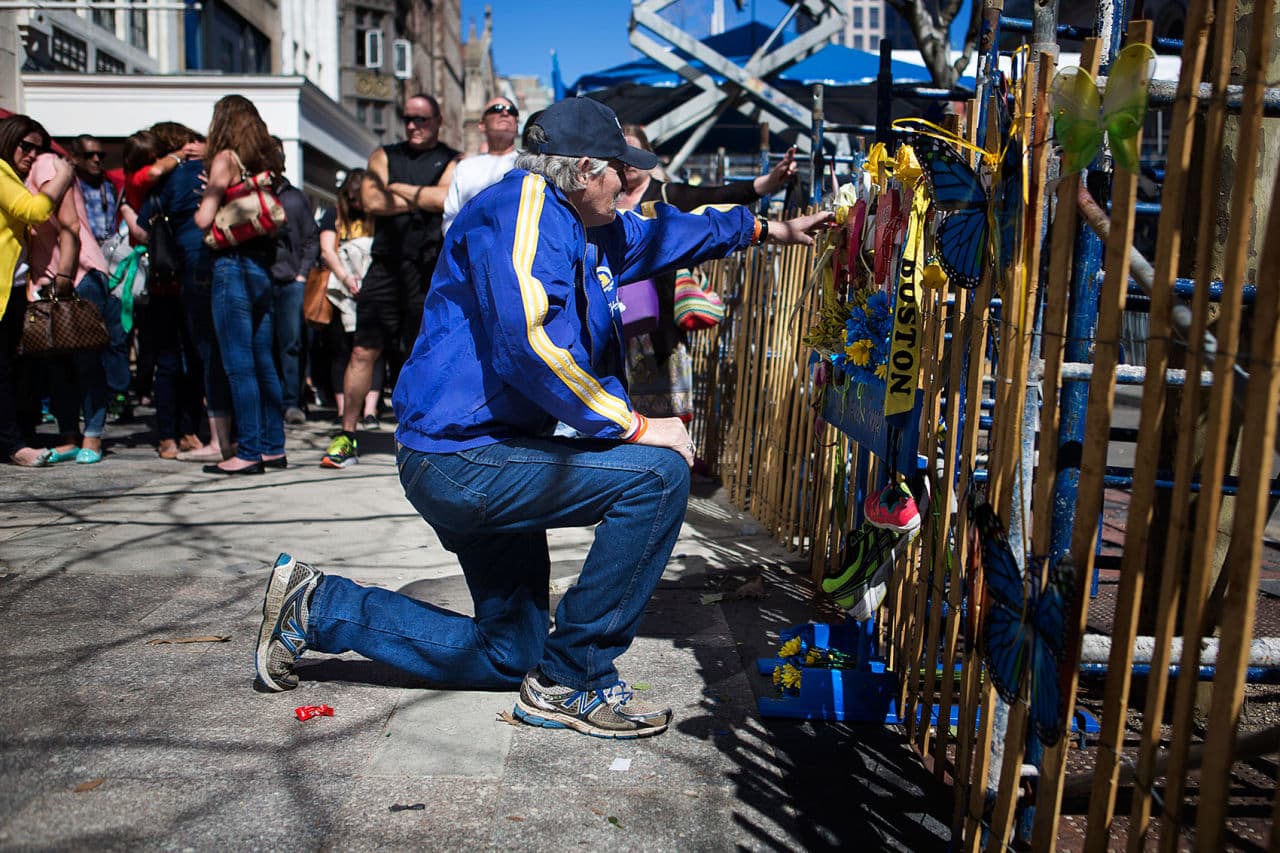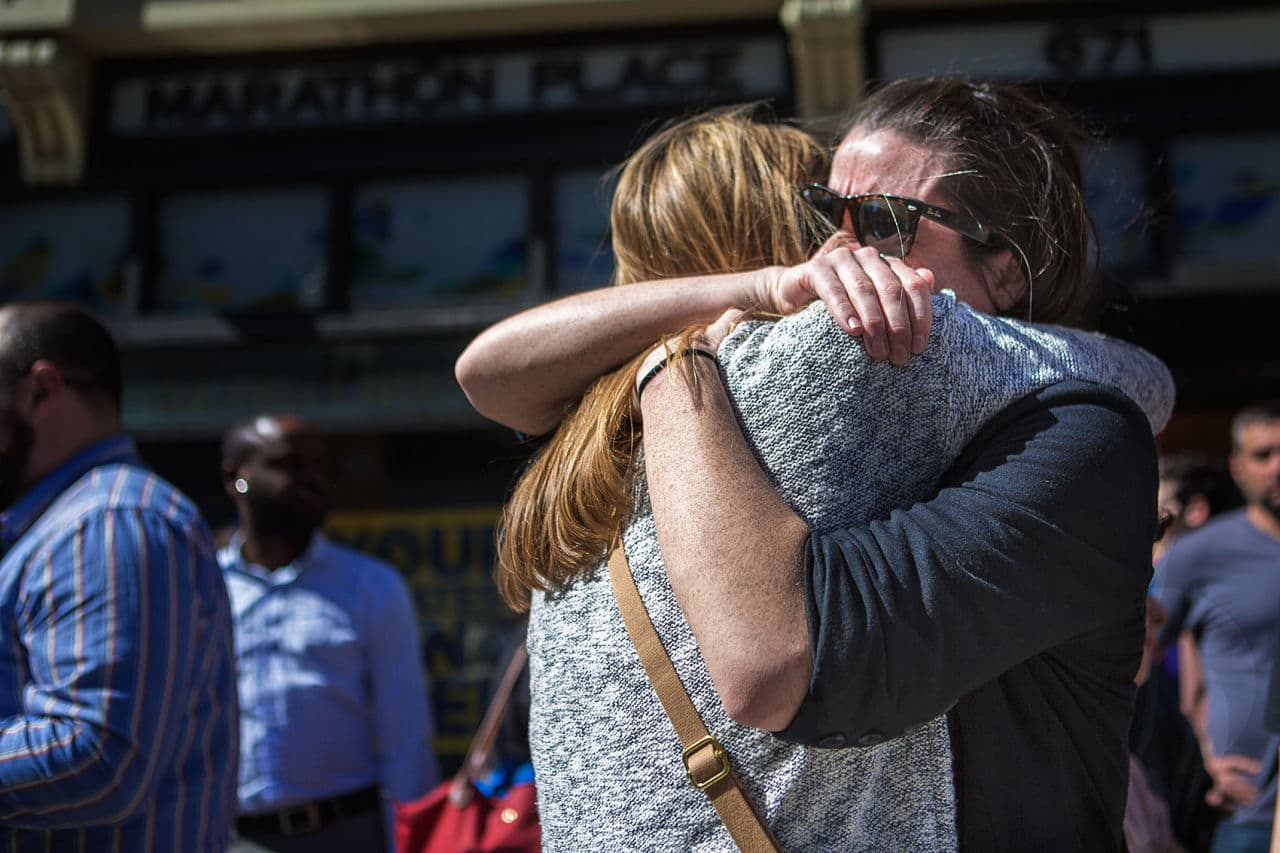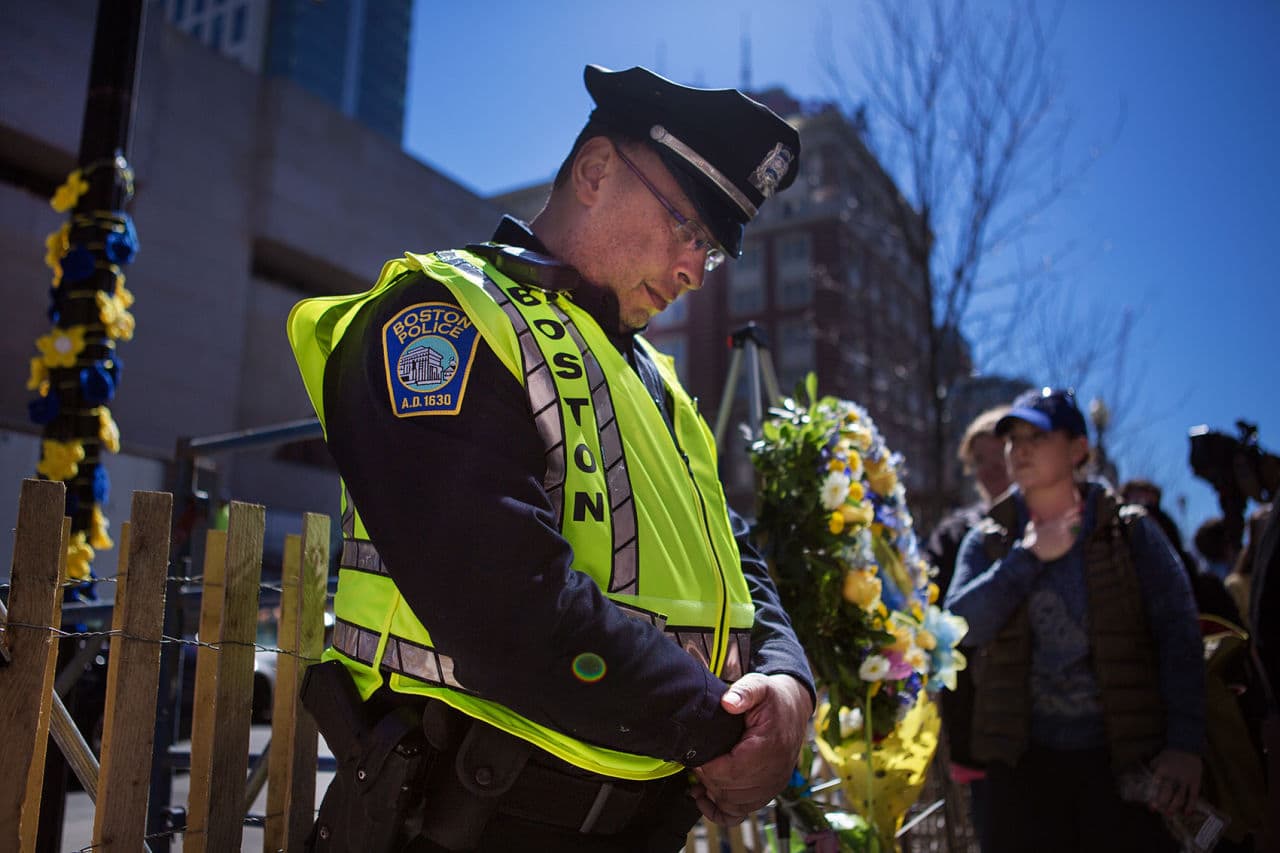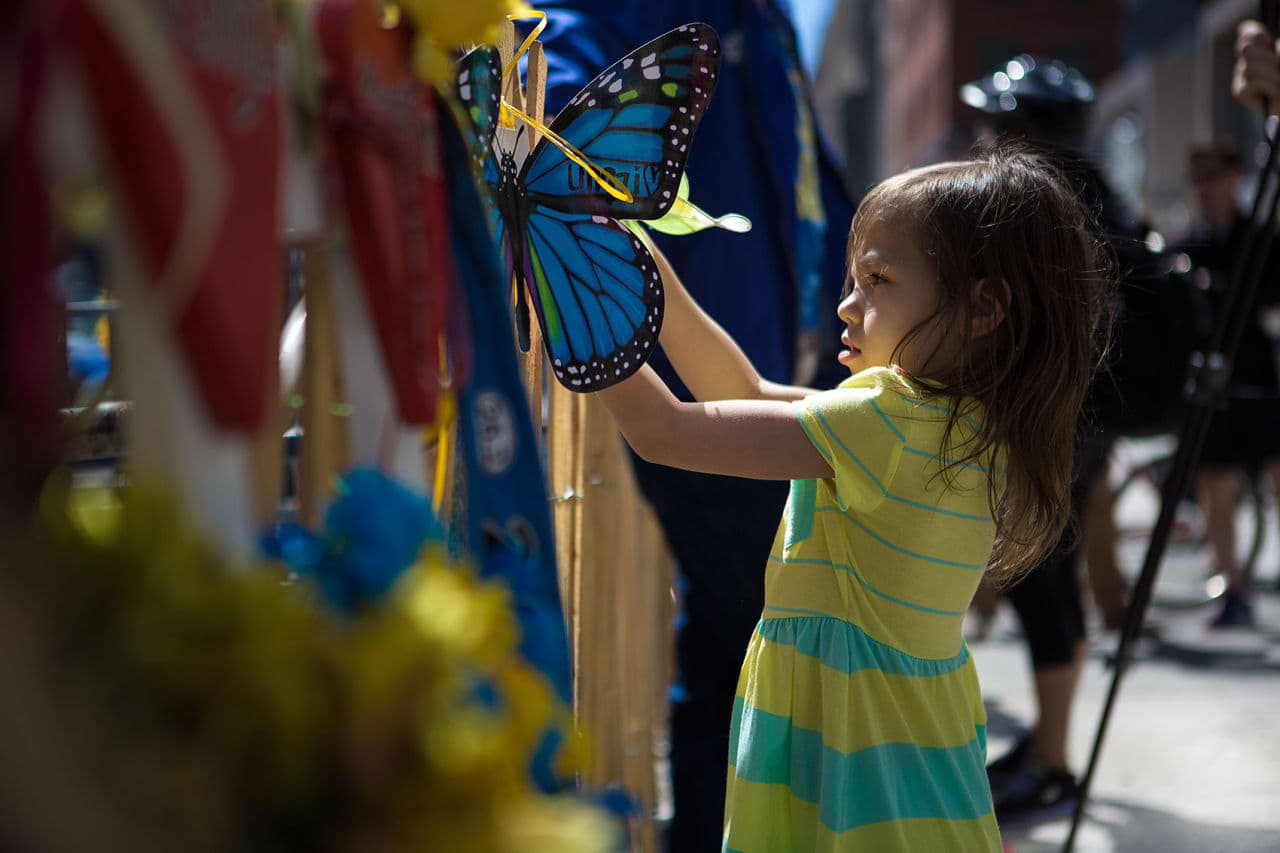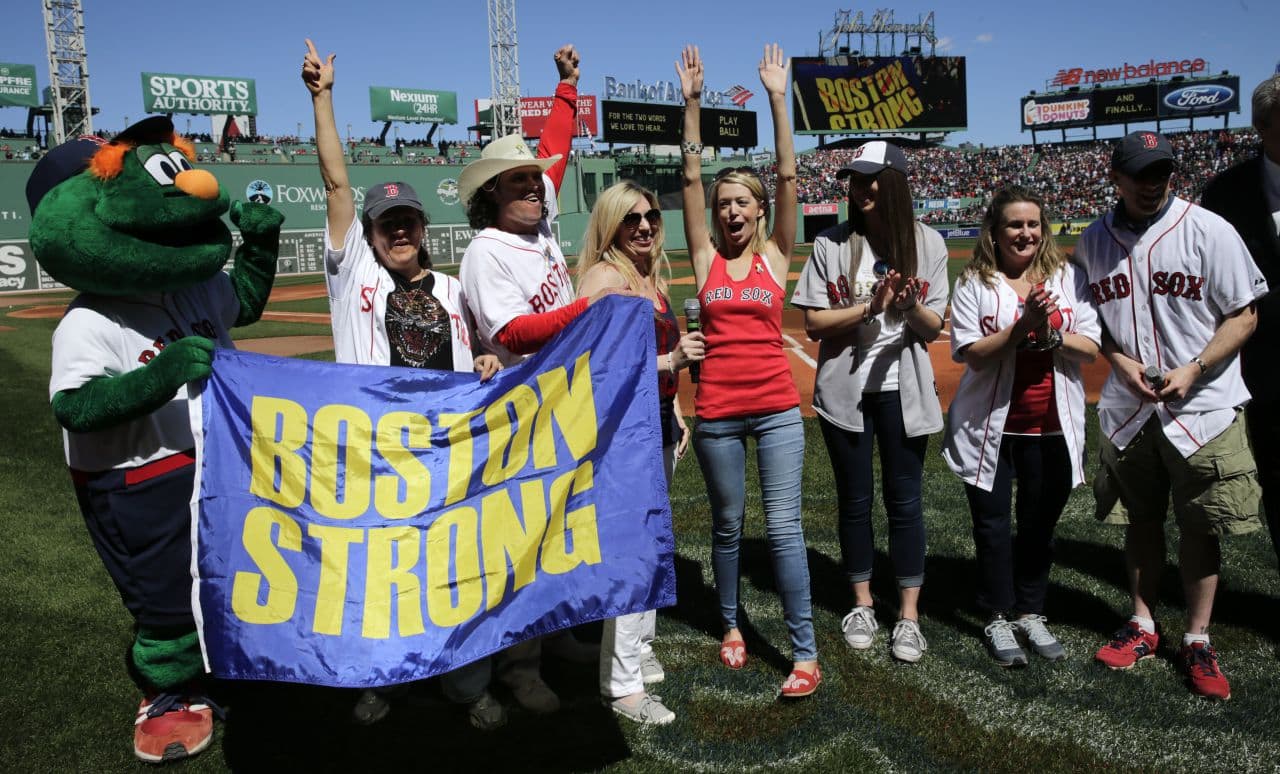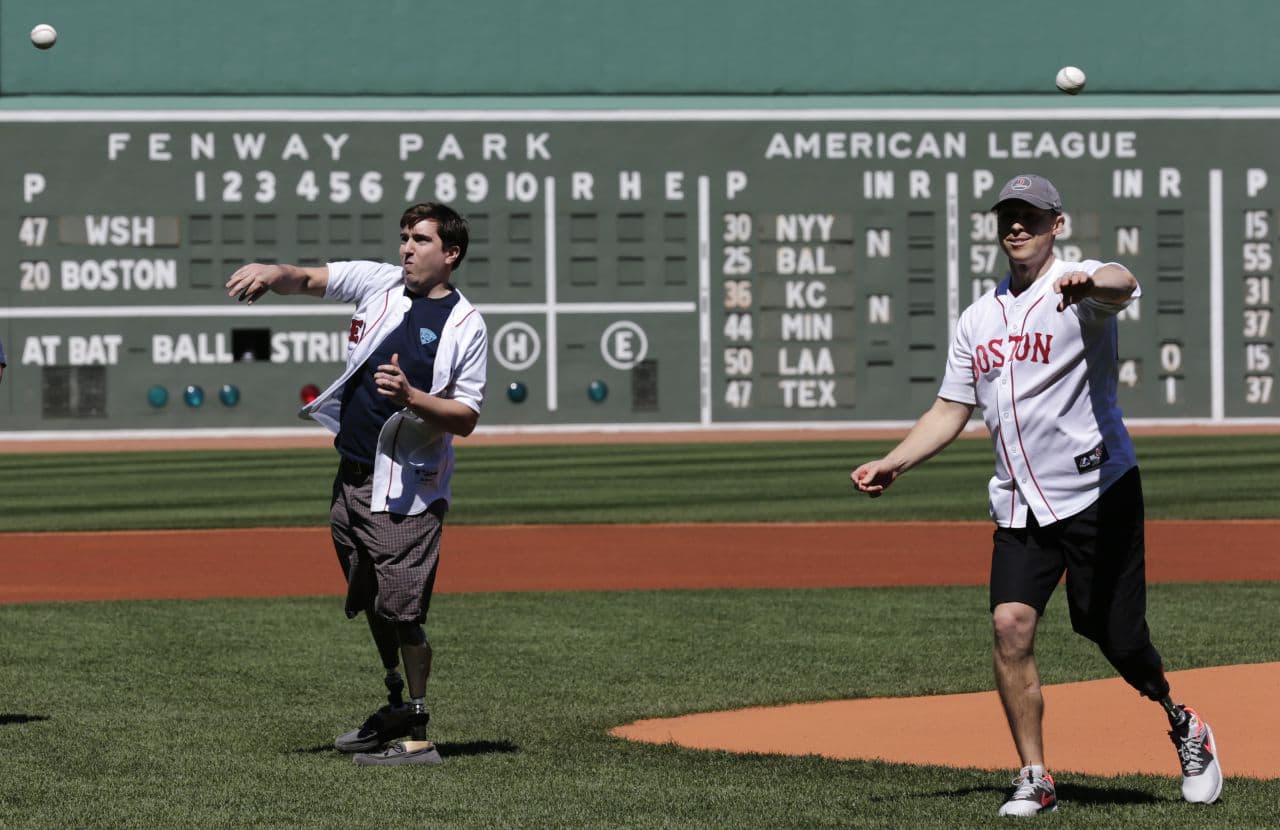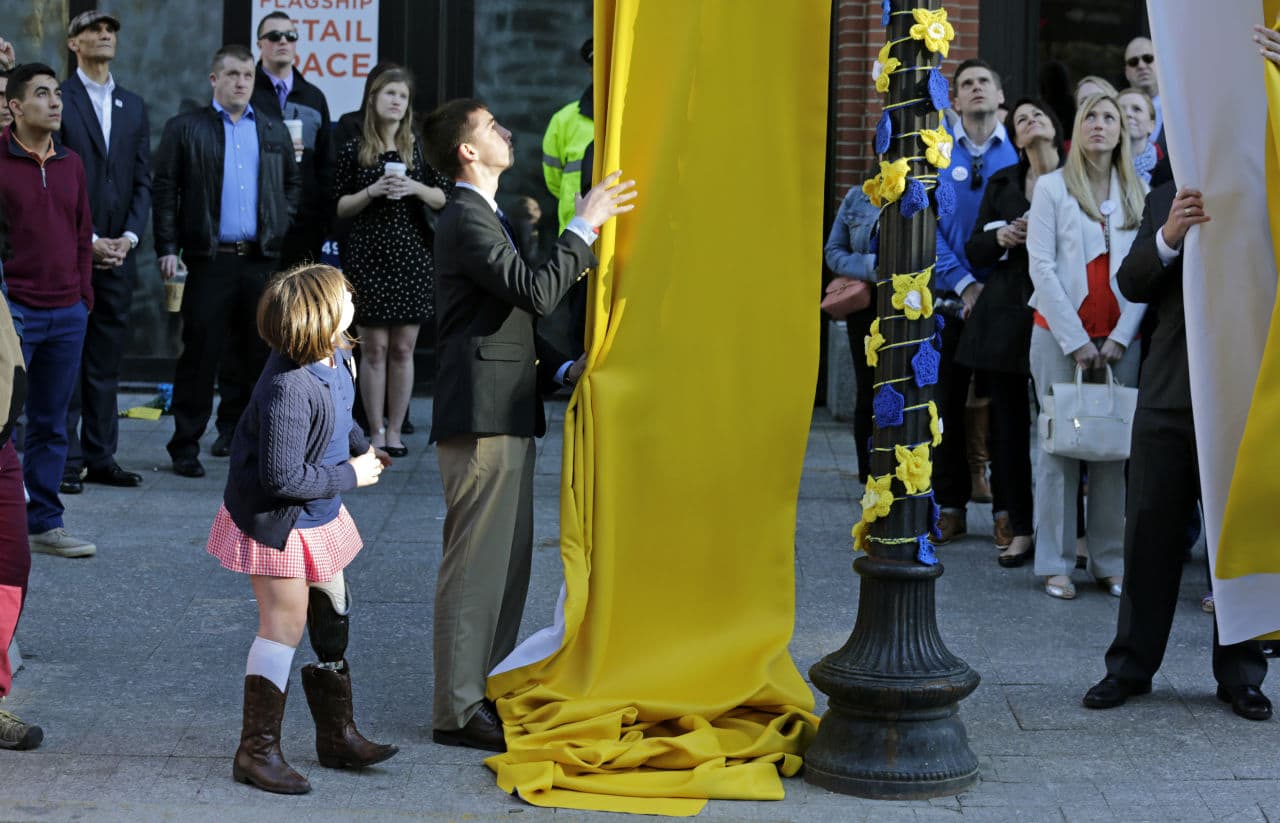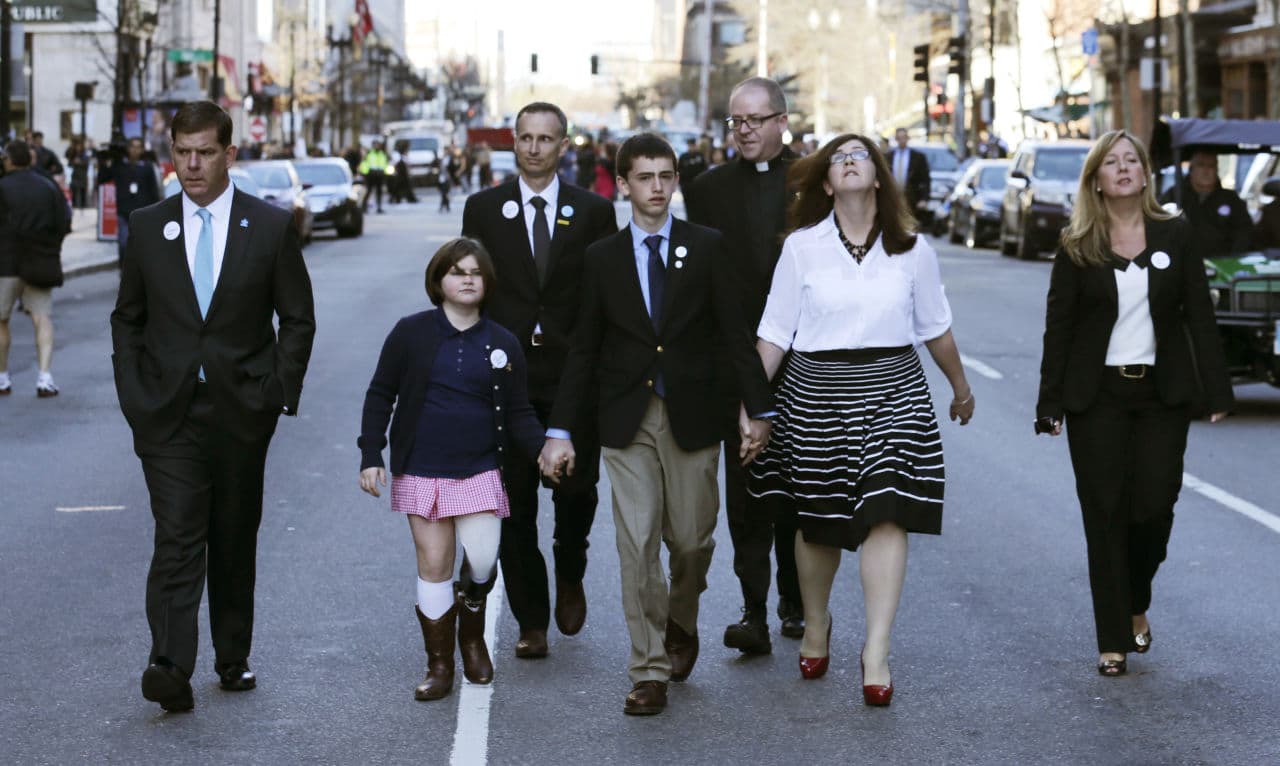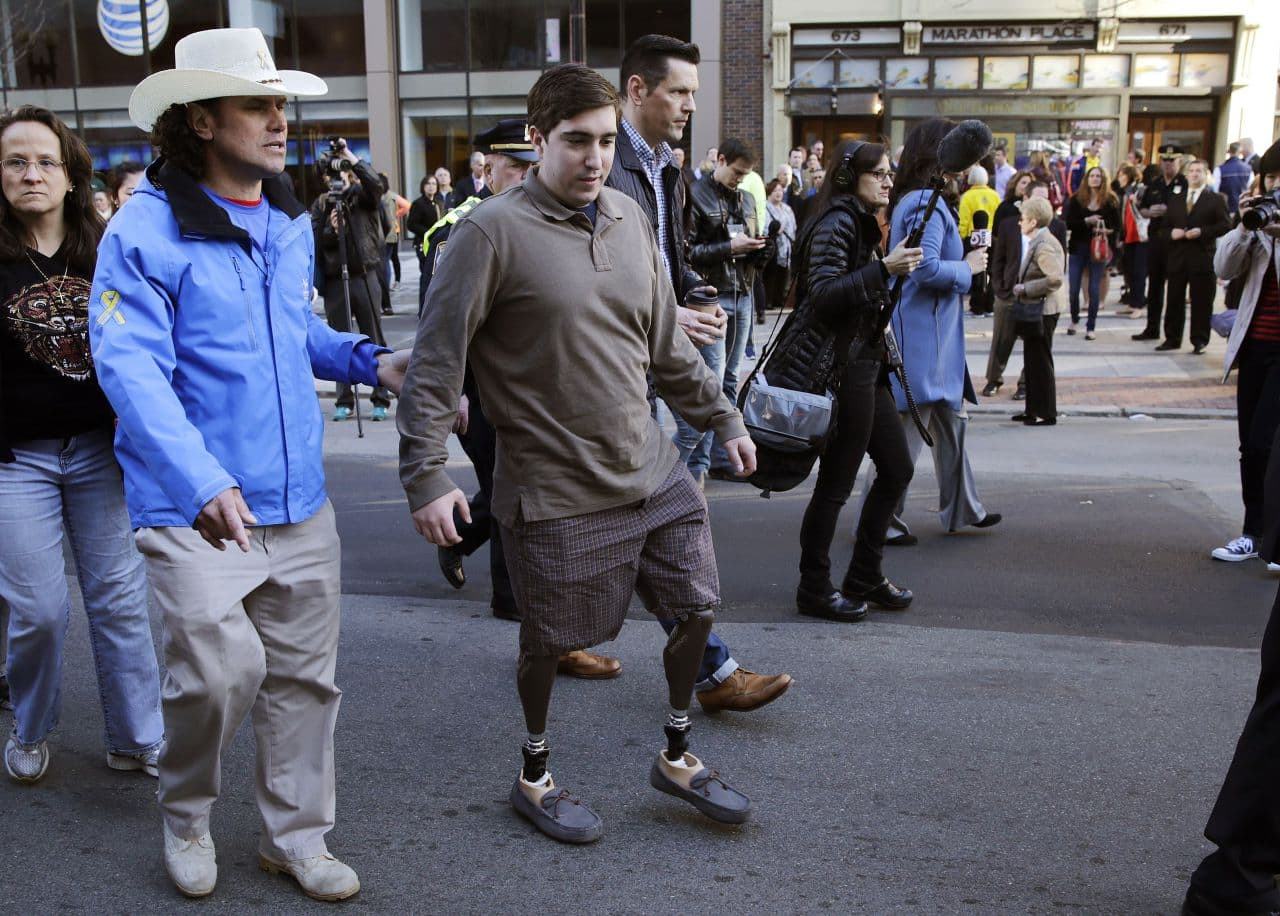 This article was originally published on April 15, 2015.