Boston Marks Second Anniversary Of The Marathon Bombings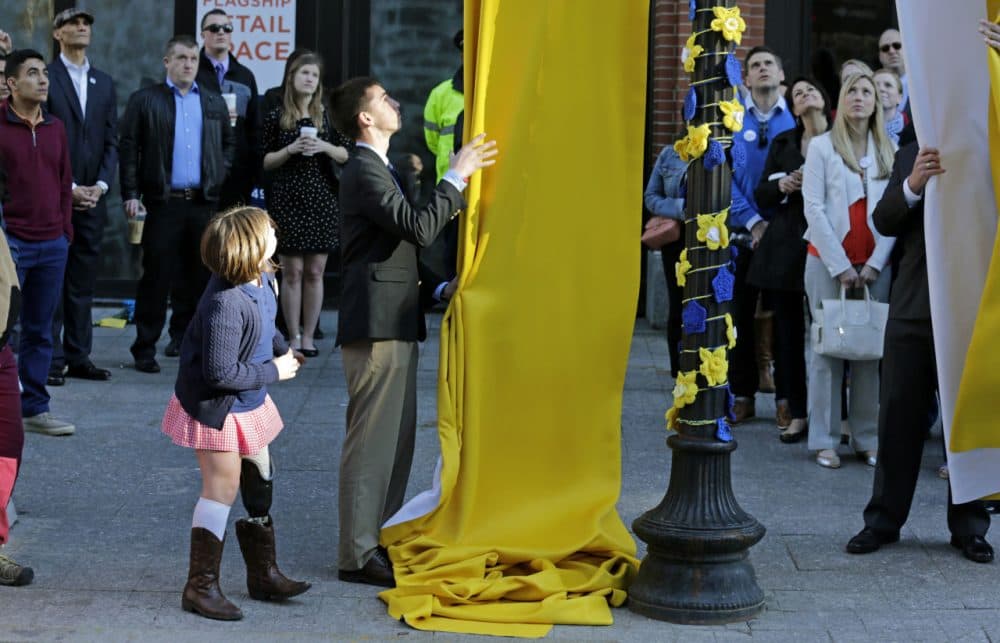 This article is more than 6 years old.
A few hours after the marathon bombings two years ago today, everyone was walking around the city in a state of shock. The media gathered in a ballroom at a local hotel for the first press conference. Police, the governor and the mayor were going to speak for the first time about what had happened earlier that day near the finish line. I remember seeing my friends from the Boston Athletic Association walk into the room. They looked stunned, but beyond asking them if they were ok, I let them be.
Today, two years have passed. What happened on April 15, 2013, will be forever part of the Boston Marathon, and officials from the Boston Athletic Association will be among those who mark this somber anniversary.
Tom Grilk is the BAA's executive director. He has been associated with the marathon for decades, first as a runner and later as a race official. Grilk has been the finish line announcer for the race since 1979.
"As I look back to 2013, it was a day of horror, of tragedy, we lost neighbors," he said at the BAA offices yesterday. "Many people suffered at the time and thereafter. And for Boston, yes, we saw a great deal of strength and resilience that day, but we didn't need horror to know that people in Boston are strong and resilient."
Today, the city will mark the two-year anniversary with banners honoring the victims and survivors of the bombings. They will be raised on Boylston Street near Marathon Sports and the Forum Restaurant, where the bombs exploded.
At 2:49 p.m., there will be a moment of silence. That's the time the first of the two bombs exploded.
"I will stand silently in the street with others and reflect on, principally, those people whom we lost and how horrible and senseless that was, and those people whose lives will be affected in so many ways for a very long time," Grilk said.
After the moment of silence, church bells will peal across the city.
Boston marked the one-year anniversary of the marathon bombings last April 15 with a big event called "The Tribute." Speakers included survivors and Vice President Joe Biden. No one is scheduled to speak at any of the remembrance events today.
That seems appropriate.
This segment aired on April 15, 2015. The audio for this segment is not available.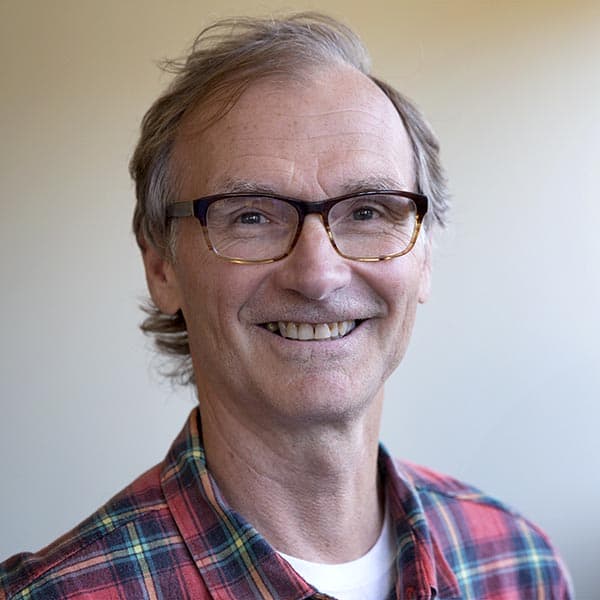 Alex Ashlock Producer, Here & Now
Alex Ashlock has been a producer for Here & Now since 2005. He started his WBUR career as senior producer of Morning Edition in 1998.