Boston City Council Weighs Paid Parental Leave For Some City Workers
02:44
Play
This article is more than 6 years old.
A plan by the Boston City Council to provide paid leave for some city workers who are new parents goes to the full council for a vote.
But some supporters say the plan does not go far enough.
The ordinance, proposed by City Councilor Michelle Wu, would provide six weeks of paid leave (more on that below) for new parents, for the purpose of caring for a newborn or newly adopted child.
"It will be available to both men and women, same sex couples, adoptive parents, those [with] live births, stillbirths," Wu told WBUR before a hearing on Wednesday. "We wanted to be as inclusive as possible."
But the ordinance would only apply to employees who are not members of a union — about 8 percent of the city's workforce.
Jen Springer, with the Service Employees International Union, welcomes the proposal, but added Wednesday: "There needs to be more urgency in terms of it being fair, because this is only going to apply to higher paid workers, at this point, managers and department heads."
The mayor's office acknowledged that the plan is just a first step.
The policy would give new parents two weeks of fully paid leave, with 75 percent pay for weeks three and four, and 50 percent pay for weeks five and six. It would be available to both men and women who have worked for the city for at least a year.
With reporting by the WBUR Newsroom
This article was originally published on April 22, 2015.
This segment aired on April 23, 2015.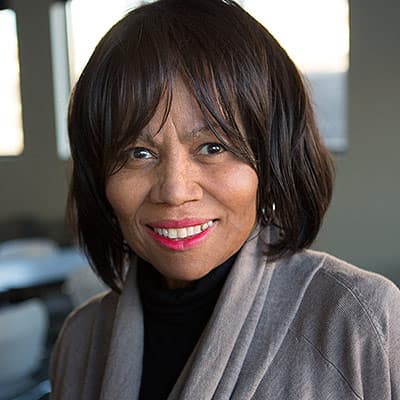 Delores Handy Reporter
Delores Handy was formerly a host and reporter at WBUR.