Commentary: Why Hillary Is In Trouble
This article is more than 6 years old.
Hillary Clinton's popularity has been in decline. An ABC News/Washington Post poll had her favorable ratings "down to 49 percent, from its all-time high 67 percent two years ago."
According to a new Quinnipiac poll, 54 percent don't believe she is "honest and trustworthy" -- with only 38 percent thinking she is. Only 47 percent agreed that she "cares about the needs and problems of people like you," while 47 percent disagreed. Compare that to 2012 exit polls when Barack Obama bested Mitt Romney on that question by 63 points!
Support for Hillary probably won't be increasing any time soon. Here are some of the reasons:
"Clinton Cash" scandals. A new book by Peter Schweizer rocked Clinton's world, "Clinton Cash: The Untold Story of How and Why Foreign Governments and Businesses Helped Make Bill and Hillary Rich." Joshua Green, with Bloomberg Politics, said the book "landed Schweizer squarely in the crosshairs of the Clinton team and allied liberal groups, which have launched a campaign to discredit Schweizer as "disreputable" and blinded by partisan animosity. Anyone familiar with Schweizer's work knows better: he wrote a well-regarded book about the Bush dynasty and another, detailing insider trading in Congress that led to a new law, the bipartisan STOCK Act of 2012, which aims to curb these abuses. That hasn't quieted the left-wing clamor that Schweizer is simply out to get Hillary Clinton. But maybe this will: Schweizer is working on a similar investigation of Jeb Bush's finances that he expects to publish this summer.
The problem for Hillary is that revelations are also coming from the mainstream media. The New York Times reported "an untold story" about an unseemly deal involving Russian president Vladimir Putin, Bill Clinton and Hillary Clinton, "Cash Flowed to Clinton Foundation Amid Russian Uranium Deal."
Josh Kraushaar, in his analysis for National Journal, said the Times' story "goes to the heart of several serious, growing vulnerabilities that Clinton will be facing, sooner or later. First, the perception of foreign entities paying the Clinton Foundation and later getting favorable treatment from the State Department raises the spectre of foreign governments buying access at the highest levels of the U.S. government — a politically potent allegation should any connection be proven. The fact that Clinton reportedly concealed the company's donations to the foundation from the Obama administration only raises the reason for suspicion." (Romney was blunt, "It looks like bribery.")
Politico had a story headlined, "Hillary Clinton struggles to contain media barrage on foreign cash," but that's difficult to do when it's reported that "the Clinton family's charities are refiling at least five annual tax returns because of errors in reporting donations from foreign governments."
The Washington Post had a revealing expose headlined: "For Clintons, speech income shows how their wealth is intertwined with charity." This kind of story helps explain why fewer voters tell pollsters that Hillary can relate to their needs and problems.
Obama/Clinton foreign policy. Some speculate about whether Hillary will distance herself from the Obama Administration or, in effect, represent his third term. As former Secretary of State, Hillary is often linked to Obama's foreign policy by GOP candidates; they refer to "the Obama-Clinton Administration" (which must annoy Vice President Joe Biden) or call Hillary the "architect" of Obama's foreign policy. That probably overstates her past influence, but it seems safe to say that most voters worry about our increasing entanglements in the Middle East and elsewhere. Michael Crowley, senior foreign affairs writer for Politico, wrote a commentary about the lack of a U.S. strategy, saying "Obama took office vowing to end America's wars. Now we're in at least five, and U.S. officials are unsure what to do about it."
Elizabeth Warren isn't happy. Many progressives and union leaders are strongly opposed to Obama's proposed Trans-Pacific Partnership trade agreement. Warren, apparently irate at the president for saying she was wrong about this issue, was quite bold in replying on her website: "The government doesn't want you to read this massive new trade agreement. It's top secret. Why? Here's the real answer people have given me: 'We can't make this deal public because if the American people saw what was in it, they would be opposed to it.'" Hillary was supportive of this trade agreement last year, but she's now in a bind. If she comes out against it, she'll antagonize the president. If she remains in favor of it, she'll alienate many party activists.
While Warren is still not expected to run against Hillary, there was recent speculation that NYC Mayor Bill de Blasio might. He was Hillary's campaign manager when she ran for the senate in New York, yet recently he would not endorse her candidacy. His lack of enthusiasm means something; we'll have to wait to find out what, if anything, he wants from her — in policy or politics.
Republican criticism. Since Hillary is presumed to be the ultimate Democratic nominee, GOP candidates will continue to criticize her positions or lack thereof. That is predictable since it's not as if a dozen would-be nominees are going to be criticizing each of the eleven other candidates. Andy Borowitz, liberal humorist for the New Yorker, wrote a parody of the GOP national chairman supposedly warning Republicans against "hatred for Hillary peaking too soon." But as long as Hillary can't answer questions any better than she did at her press conference about deleting emails on her secret server, she is not going to have much luck playing the sympathy card and blaming a "vast right-wing conspiracy" for her troubles.
Losing the aura of inevitability. In earlier polls, Hillary handily beat prospective Republican candidates in match-ups. But in recent polls, she's running about even against Marco Rubio, GOP senator from Florida. Rubio's message that he represents the future while she represents "yesterday" appeals to some voters who are tired of establishment pols named Clinton or Bush. Now that Hillary looks beatable, she can't expect to enjoy the rewards of having momentum. Already being so well known, she can't reasonably hope for a surge of popularity unless and until the GOP nominates a poor candidate to oppose her. The GOP convention will be held over a year from now; in the meantime, Hillary will be playing a lot of defense.
Todd Domke is a Republican political analyst for WBUR.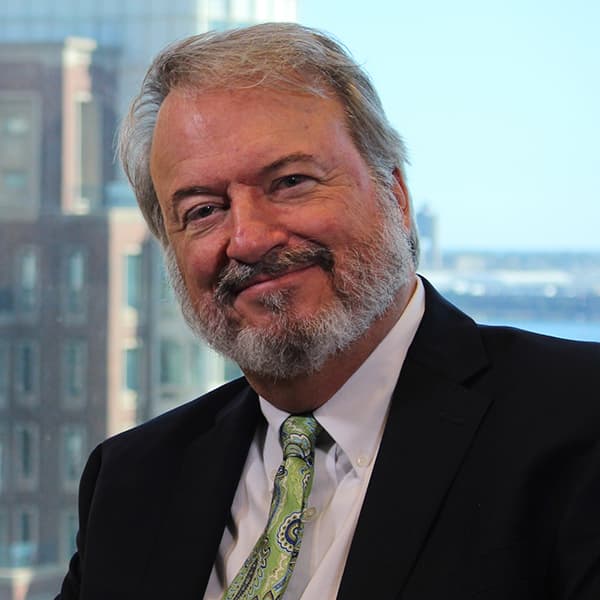 Todd Domke Republican Political Analyst
Todd Domke is a Republican political analyst for WBUR.