Boston Lawyer Makes Same-Sex Marriage Case At Supreme Court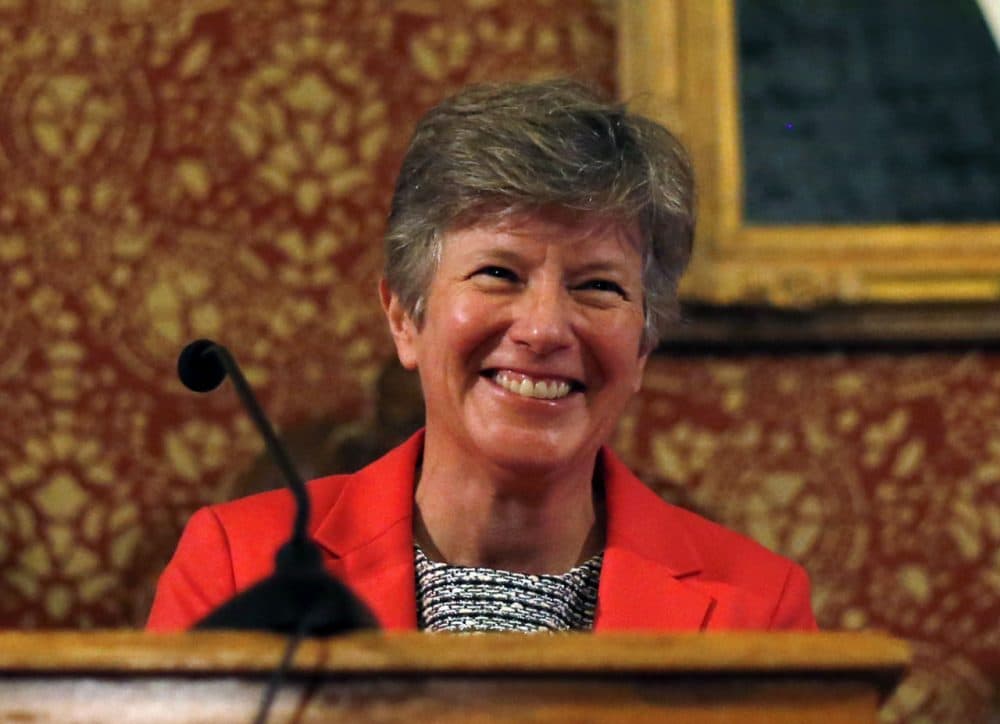 This article is more than 6 years old.
The local lawyer who represented several couples in the case that legalized same-sex marriage in Massachusetts over a decade ago argued in favor of same-sex marriage at the U.S. Supreme Court Tuesday.
It was the first Supreme Court appearance for Mary Bonauto, of the Boston-based Gay & Lesbian Advocates & Defenders. She made the case in oral arguments that the U.S. Constitution requires states to recognize same-sex marriage.
"What they say is, who decides? And what we say is, it's not a question of the courts or the people, it's a question of the people making a decision whether they want to marry and whom, and not the government," Bonauto told WBUR's Fred Thys outside the Supreme Court after Tuesday's arguments. "And that's a position that has strong support for good reason in our law."
The justices are expected to rule by the end of June whether such marriages, now allowed in 36 states, should be recognized nationwide.
Massachusetts has allowed gay marriages since 2004. It was the first state to legalize the same-sex unions.
Massachusetts Attorney General Maura Healey, who was in Washington, D.C., for oral arguments, told The Associated Press before the hearing that she was cautiously optimistic the Supreme Court would rule in favor of gay marriage.
Massachusetts, joined by 15 other states and Washington D.C., has submitted a brief arguing in favor of gay marriage rights.
Healey, the nation's first openly gay attorney general, helped lead the fight against the federal Defense of Marriage Act before being elected attorney general last year.
With reporting by the WBUR Newsroom and The Associated Press
This article was originally published on April 28, 2015.