Key Moments, Evidence From Day 5 Of Penalty Phase Testimony In Tsarnaev Trial
This article is more than 6 years old.
Lawyers for convicted Boston Marathon bomber Dzhokhar Tsarnaev on Tuesday continued to focus on Tsarnaev's older brother, Tamerlan.
Below find key moments from Tuesday's testimony, and see all of Tuesday's live coverage here.
---
-The defense spent much of its time Tuesday concentrating on Tamerlan Tsarnaev's computer — particularly the contents of a folder protected by encryption software. Tamerlan's password to the folder was "Allahuakbar1," or "God is Great" in Arabic.
Inside the folder were various files containing religious and extremist materials, as well as photographs of injured or dead children in war zones overseas. It also appeared to contain photos of Tamerlan from his six-month trip to Russia, where he allegedly tried to join an extremist group.
-A lot of testimony also focused on Tamerlan Tsarnaev's boxing career, with testimony from his former trainer as well as Brandon Douglas, who worked at the Wai Kru gym in Boston, where Tamerlan trained in later years.
Douglas described Tamerlan as practically being a model citizen at the gym when he first joined in 2008 or 2009, but over time changing radically. Besides ditching "flashy clothes" and growing a beard, he also began to cause friction at the gym by using others' equipment and disrupting classes.
Both Tsarnaev brothers, along with a friend, made a trip to Douglas' gym just three days before the bombing.
-Sam Lipson, whose mother was the Tsarnaev family's landlord in Cambridge, testified about each family member's personality. He called Anzor, the father, "warm," while describing the mother, Zubeidat, as "loquacious." Their personalities changed as time went on, though. Lipson said Zubeidat eventually appeared to be consumed by anxiety, while Anzor was visibly in pain and seemed "generally unhappy."
-Lipson, who will return to the stand on Wednesday morning, testified that Tamerlan underwent a significant change as well. The man who had been gregarious and kind as a teenager became withdrawn and didn't make eye contact with Lipson the last time they bumped into each other in the hall.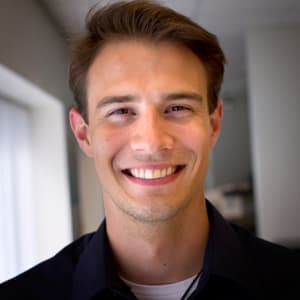 Jack Lepiarz Reporter and Anchor
Jack Lepiarz is a reporter and anchor at WBUR.