Key Moments From Day 6 Of Penalty Phase Testimony: Focus Shifts To Dzhokhar
04:20
Play
This article is more than 6 years old.
Several of convicted Boston Marathon bomber Dzhokhar Tsarnaev's teachers and friends were called to testify Wednesday, as the defense shifted its focus away from Tsarnaev's older brother.
Below find key moments from Wednesday's testimony, and see all of Wednesday's live coverage here.
---
-Before shifting their focus to Dzhokar, the defense had a paralegal from the federal defender's office read a report of an FBI interview with a distant relative of the Tsarnaevs. The report said the relative, Magomed Kortashov, met with Tamerlan semi-regularly during his visit to Russia in 2012.
Kortashov told the FBI that Tamerlan immediately started talking about joining extremist groups in Dagestan and Chechnya.
-Tracey Gordon taught Dzhokhar Tsarnaev in a joint fifth and sixth grade class, after Tsarnaev effectively skipped the fourth grade.
Gordon described Tsarnaev as "super kind, really smart, very quick to learn." That glowing praise was a constant theme among Tsarnaev's teachers who testified Wednesday.
-Rebecca Norris was Tsarnaev's teacher and academic advisor in middle school. She beamed as she described Tsarnaev as a student that "all the teachers loved." Norris was one of few people to testify who more than glanced at Tsarnaev while on the stand, looking at him and smiling for an extended period of time.
Norris also described Tsarnaev as a follower — one who didn't defy orders from authority. That's a crucial part of the defense's arguments that Tsarnaev was pushed into the marathon attacks by his brother, Tamerlan.
-Alexa Guevara, who attended Cambridge Rindge & Latin and UMass Dartmouth with Dzhokhar, choked up more than once as she described her friendship with him. Tsarnaev, she said, was funny, supportive and "just there for me."
This segment aired on April 29, 2015.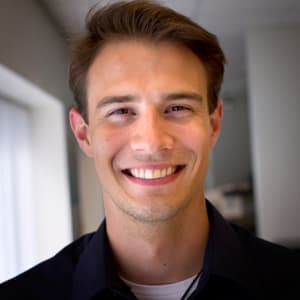 Jack Lepiarz Reporter and Anchor
Jack Lepiarz is a reporter and anchor at WBUR.