'Don Giovanni': BLO Tries To Keep Mozart's 18th Century 'Charming' Sexual Predator Relevant
Resume
Don Giovanni is one of cultural history's most offensive fictional characters. This "charming" sexual predator takes the stage starting Friday night in the Boston Lyric Opera's (BLO) new interpretation of Mozart's 1787 opera.
There are challenges that come with telling Don Giovanni's story in a time where campus rape and sexual misconduct are all over the news. Director Emma Griffin says she and her creative team definitely grappled with how to stage "Don Giovanni" for today's audiences.
"It is light, it is comedic, it is delicious, it is fun," she says, "but if I were to narrate the plot to you of 'Don Giovanni' it is the worst tragedy ever. It is rape, murder and eternal damnation."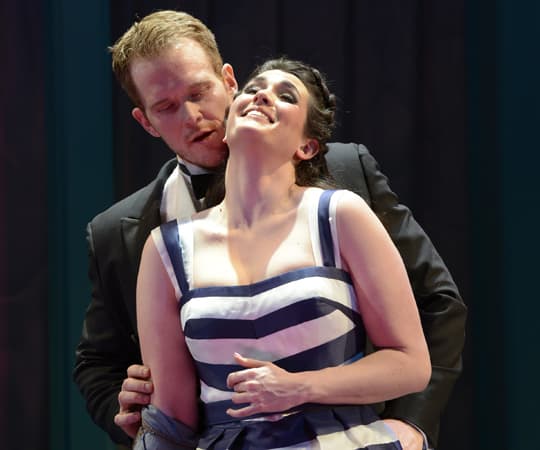 Griffin and the BLO have given the Mozart classic a contemporary setting. Rape, and a myriad of other manipulative acts, are perpetrated by the chameleon-like Don Giovanni during the course of a glitzy 24-hour party. Griffin says he's a seminal example of sociopathic playboys.
"They're charming," she admits. "I mean they're fun at a party — which is part of the argument of this production. Fun at a party, but careful what you get yourself tangled up with."
Be Careful — This Charmer Is Dangerous
Australian-born British baritone Duncan Rock plays the notorious womanizer in the BLO's new production. During a rehearsal, the hunky singer strides across the stage in a sleeveless, white undershirt — known by some as a "wife-beater."
Rock says playing the role of Giovanni comes with baggage. And he would know. He's been cast in five other productions of "Don Giovanni" that run the gamut from traditional to modern.
"I even did a completely bizarre one in a night club in London," he says, "so I'm quite familiar with the role."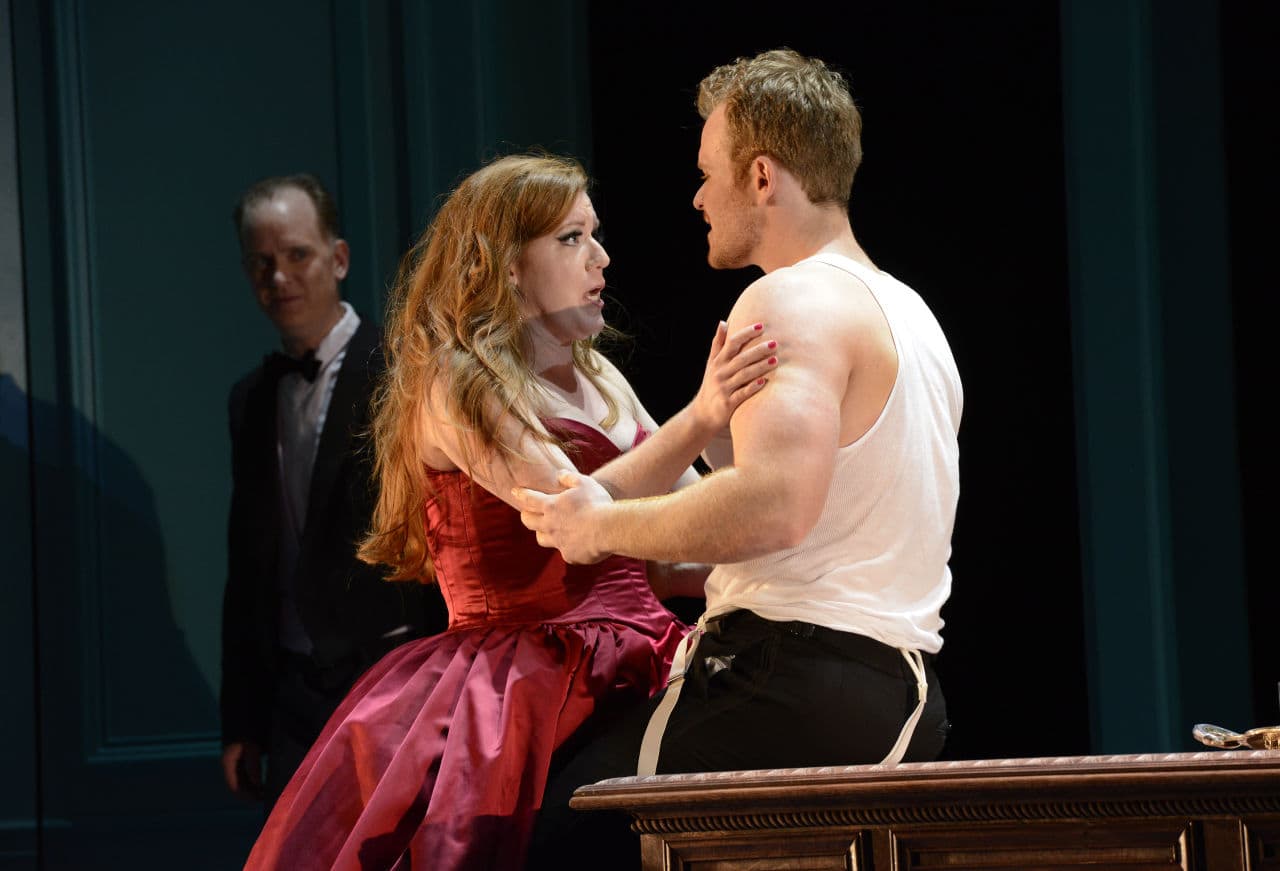 For Rock, the Boston Lyric Opera's staging is different than the others in part because of the portrayal of his character's foil, Donna Elvira. She's a jilted lover, hellbent on saving other women from being seduced.
"She really can come across as being a bit hysterical, and gets kind of boring by the end," Duncan explains. "This certainly doesn't happen in this production, where we really see more of an equal dynamic between Don Giovanni and Donna Elvira, which I find very, very interesting to play against."
Mezzo-soprana Jennifer Johnson Cano, who plays Donna Elvira, concurs. "She is just as smart as he is, she is witty and intelligent, and dare I say it, sexy," she muses.
Even so, Cano says her more fleshed out character remains wildly attracted to Giovanni – even knowing full-well he's a monster. Cano says the allure of Giovanni has endured through literature and art, because his archetype is universal.
"Giovanni could very easily be any sort of person who is charismatic and intellectual and attractive, but who has a high level of narcissism and ego to go along with that," she says, "which destroys many of the people who come into contact with them."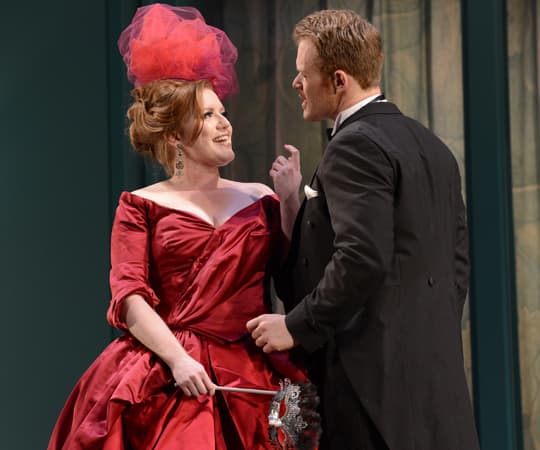 Which brings us to the rape of Donna Anna. It happens within the first few minutes of the opera.
Director Emma Griffin acknowledges that this scene feels especially disturbing in light of a spate of revelations about college campus rape and other news stories about sexual assault.
"People get confused, and it gets scary, and she says no, and that means no, and he doesn't hear it, so it gets violent," Griffin says. 'And that is a story that has been happening forever. And it's happening now"
"That's what makes it interesting, relevant storytelling," Griffin adds, "and I think that's where the conversation is."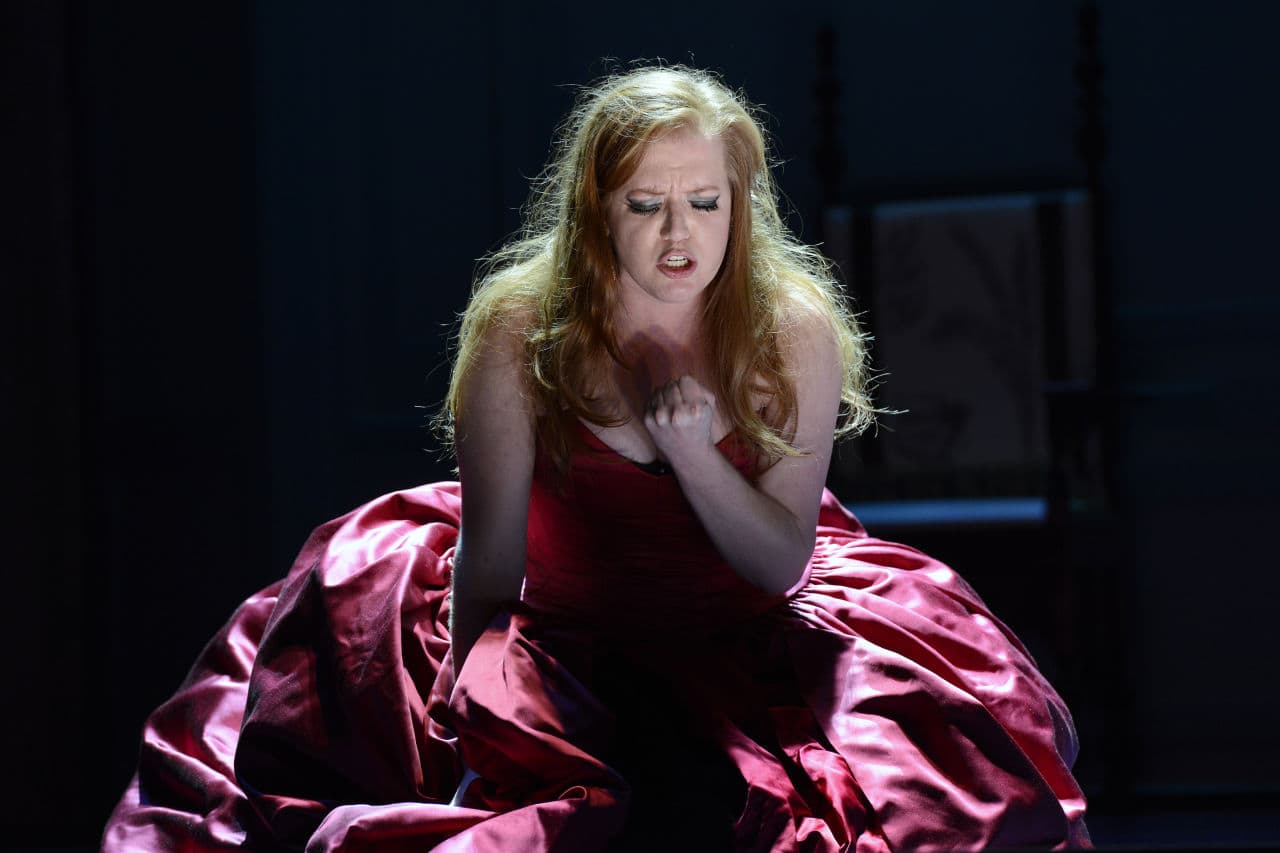 It's Complicated, Uncomfortable And Age-Old
Griffin says the rape scene in the opera ignited heated conversations at rehearsal. In fact, Rock, who plays Don Giovanni, took issue with the amount of physical force his character was using to get his way. In the end, the director toned it down.
"It's very complicated, and it's uncomfortable," Griffin says.
"We know today — better than eras of the past — it is wrong to seduce a person beyond the level they wish to be seduced," says Boston Lyric Opera Artistic Director Esther Nelson. She says our heightened awareness changes the way we see "Don Giovanni."
"Every century, every culture has viewed him through their own lens," she says, "and as do we today."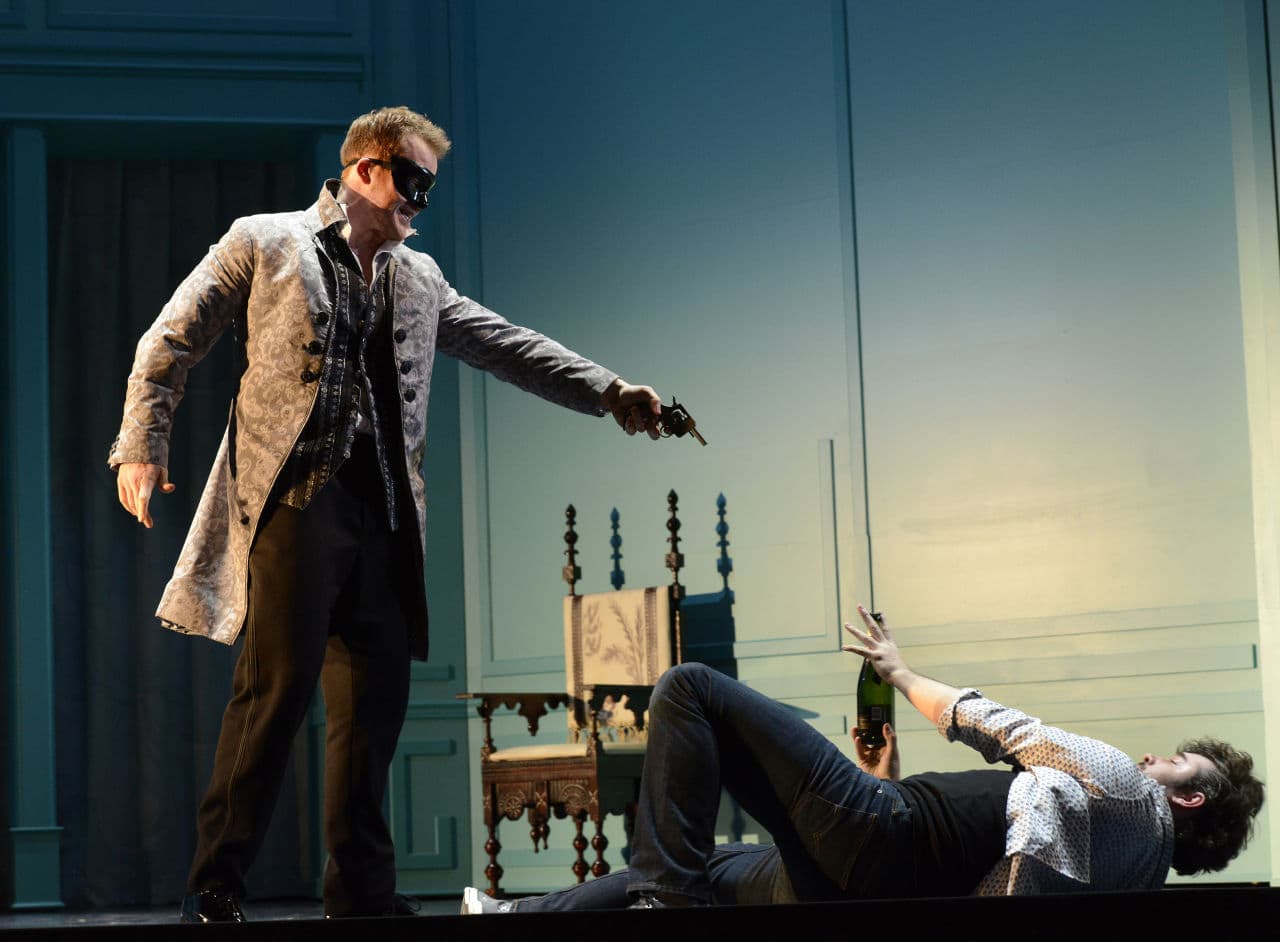 But Oxford Handbook of Opera editor Helen Greenwald warns us modern people that "Don Giovanni" is actually classified as a comedy, because of its often playful score and happy ending.
"I think this is an instance where knowing the history of the work really is crucial," she says.
Greenwald teaches opera history at the New England Conservatory and says "Don Giovanni" – also known as "Don Juan" – was created by a 17th century Spanish monk as a morality play. In the end, the sexual predator is publicly dragged to hell.
Greenwald calls Mozart's opera a "mythological artifact" that doesn't need added relevancy because its message is crystal clear. Even so, scholars and opera companies constantly struggle with that concern.
As for the swarmy Don Giovanni, Greenwald poses a question of her own: "Should you take offense at this character? Yeah, and that's OK. Then take pleasure in knowing he gets his."
Even so, Greenwald laments, "there's always this kind of trace of, 'too bad, he was so handsome, maybe he could've been fixed. If only he would repent, he could be a good person,'" she said with a laugh before finishing her thought.
"But no, no, no," she continued, "it's not about that."
If it was it wouldn't be a very interesting opera, and perhaps Don Giovanni's story would've died off a long time ago.
---
The Boston Lyric Opera's "Don Giovanni" opens Friday at the Shubert Theatre with performances through Sunday, May 10.